---
Voice Actors Initiate Haiti Relief Efforts ...
Performance Fundraiser & Moving PSA
By John Florian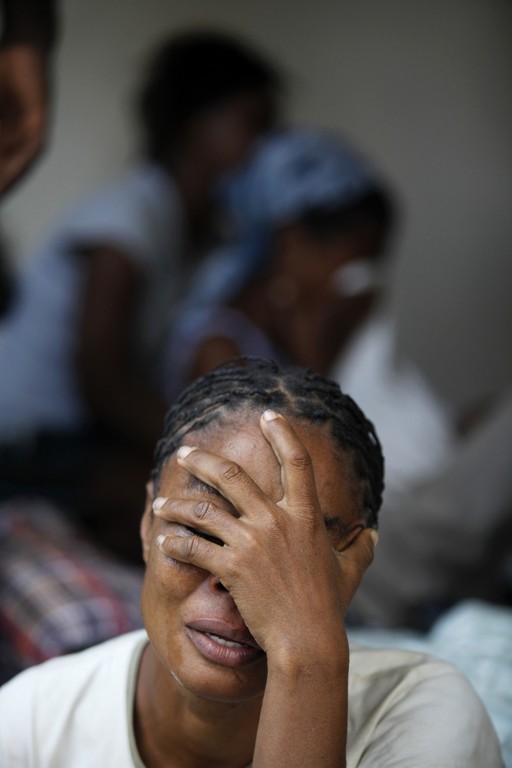 Every hour, the news gets worse ... almost unbearable to watch on TV, read about, hear about. But many of us are responding in ways we can - donations to relief organizations, food and clothing contributions - to help the people of Haiti cope with Tuesday's disastrous earthquake.
Voice actors with connections to relatives and friends on the island are making it more personal.
Here are the efforts of two, which you may be interested in joining ...
Jean-Marc Berne, who is sponsoring a musical performance fundraiser Jan. 19 in New York City, and
Pablo Hernandez, who is creating a fundraising PSA.
JEAN-MARC BERNE
Jean-Marc Berne is a New York City-based voice actor and entertainer who writes:
"As many of you know, I have family and friends in Haiti who have been directly affected by the earthquake in Haiti earlier this week
"As a result, I've decided to raise funds for the Haitian relief effort. I'm donating 50% of my musical performance tips to raise money for Haiti, and various bars in the Washington Heights/Inwood (New York City) area have joined in taking canned food and clothing donations."
The fundraiser is next Tuesday, Jan. 19, from 8 to 10 p.m. at the Locksmith Wine & Bar, 4463 Broadway, New York City (between W 191st and W 192nd Streets).
"Best of all, it's free," says Jean-Marc. "But I do encourage you to have at least a drink or two, to support the bar which is donating half it's proceeds that night, too."
"If you'd like to join the cause in raising funds for Haiti, please contact me directly.
"I'm calling on all artists and organizations to help. And I'm looking for more bars and locations to perform in, so I can keep raising more funds."
PABLO HERNANDEZ
Pablo Hernandez is a voice actor based in Puerto Rico who has created the Facebook Group, Talk About Haiti.
The online group's purpose, he writes, is "to gather as many voice-over artists as possible ... to make a recording with a support message to Haiti, motivate others to help them in any possible way, and to show that VO artists, as a community, cares about those that are in need of help.
"Join and let's do our best to make this happen!" he adds.
Indeed, it IS happening. As of this writing, the group has 40 members, and Pablo has crafted a script that many voice talents are recording. He may still be in need of the services of a video producer to handle the video.
To catch the chat and the latest developments, go to the link above, and click on the WALL.
Best wishes and good luck to Jean-Marc, Pablo and others who are rushing to help.

Your Daily Resource For Voice-Over Success