---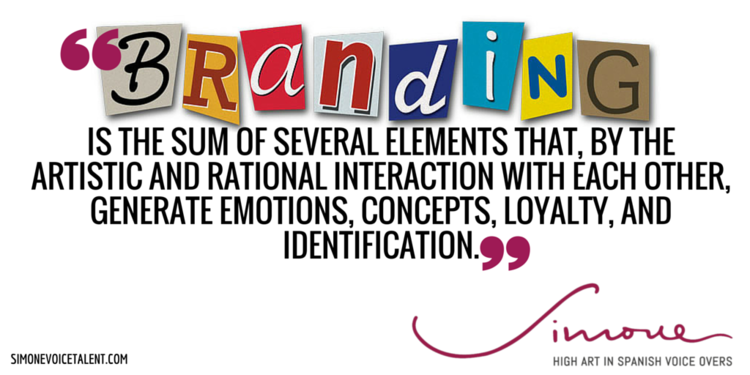 CAREER
Branding Might Send You To Psychotherapy -
But It WILL Revamp Your Voice Over Career
June 14, 2016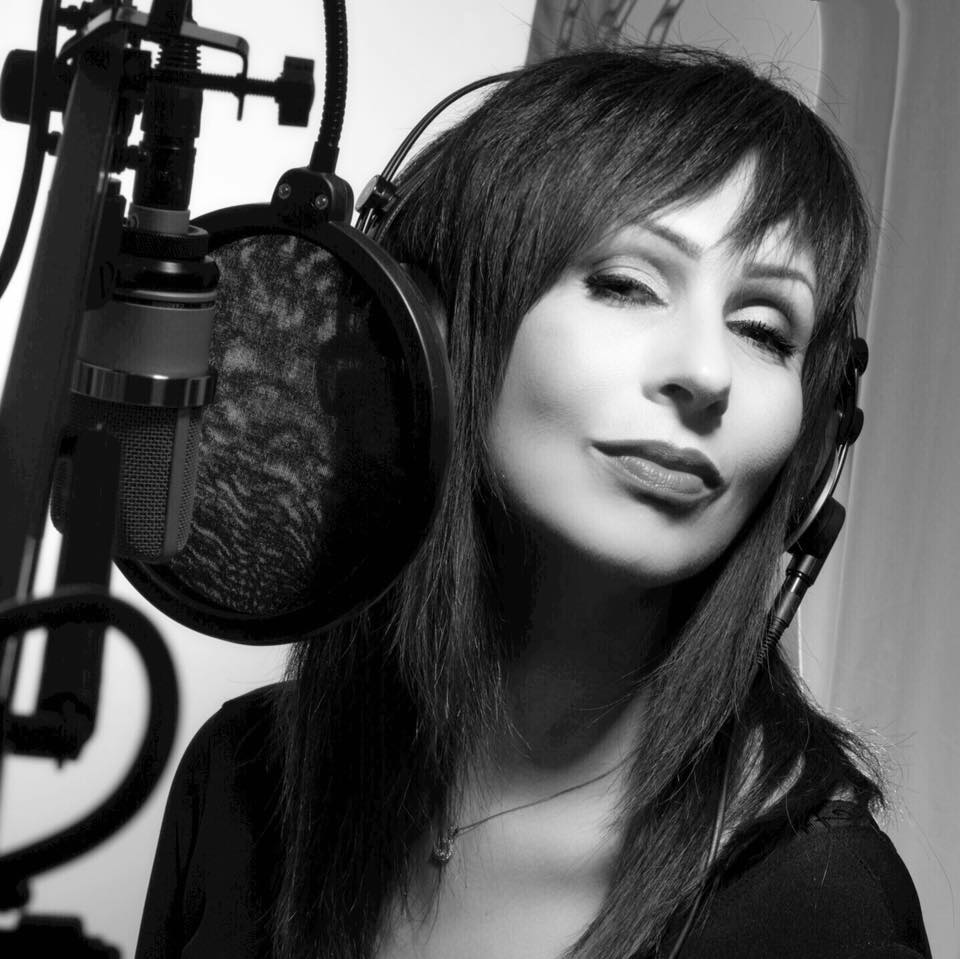 By Simone Fojgiel


Spanish-English Voice Talent, Coach & Agent



If you take your professional voice over career seriously, you know that in the globalized world in which we live, your brand is everything.

But a successful brand is much more than a website and colorful palette of demos that showcase your talent in front of a microphone.

Your brand should promote a sense of oneness by combining your personality, your product and your service - thereby assigning a body of attributes and values that will be identified by your desired target.

And who can question the power of social media? You can use it to your advantage as an instrument for building your brand and your professional identity, both of which are indispensable.

Below are

seven keys to creating a memorable and identifiable brand

. But first ...

BRANDING CHANGED MY LIFE

I need to confess this: if it wasn't for my branding, today I'd be in the shadows. Branding changed my life.

By October 2014 I was determined to give a 180º spin to my profession by hiring

Iael Brener

, a young pioneer, who is the founder and Director of

Suiza de América

- a Uruguayan company specialized in branding for the English/Spanish speaking markets.

The architectural process of my brand was quite similar to psychotherapy: I had to respond to a long questionnaire that included introspective, moving questions.

Also, I had to leave behind the easy reasoning, and immerse myself in a very demanding creative plane. And of course, I had to investigate what my competition was doing.

While discovering my strengths and admitting my weaknesses, I discovered what I had to polish, what to leave behind, and what needed to be strengthened and re-conceived.

POWERFUL FOR MARKETING

The result of this analysis yielded impressive results. And based on this information Iael and I focused on achieving a stronger product that, over the past year and a half, has consolidated my career and taken it to previously unthinkable places.

This process is why I became a big fan of branding. I discovered firsthand that it is one of the most powerful marketing resources available for re-catapulting a career.

Simply put, brands that are strong are unbeatable.

Working daily with my branding helped me feel like the real captain of my ship. I am in control of my product and of my image. Branding reinforced my professional self-esteem, amplified my horizons and opened new doors to unbelievable projects!

Today, I am not just a Spanish Voice Over Talent in the global media. I am, more than ever, Simone Fojgiel: Voice Over Artist, Entrepeneur, Voice Over Coach, Director at E-Spano, Director at DemonDemos, and Spanish Program Director at VOAtlanta.

I am all these roles synthesized within my logo, in my slogan, in my chromatic palette, in my flyers, quotes, demos, posts, tweets, blog, etc.



SEVEN KEYS TO BRANDING



If you are ready to dive into branding, then let me introduce you to seven effective ways to increase your brand recognition, all of which helped me consistently:

1. Hire a Branding Specialist.

First thing's first: hire an experienced Branding Specialist who has a website where all his/her work is showcased.

Take a look at his/her client roster, creative style, bio, resumé, studies, etc. And keep in mind that a Branding Specialist is NOT merely a Graphic Designer.

Branding goes beyond graphic communication. It includes all components of a company and all the actions this company develops. It is, in particular, everything intangible that is given by a brand, which makes us loyal consumers to buying its products.

Branding (also known as Corporate Identity) is the image the public has of a brand - and what the brand image makes customers feel about themselves when they relate to it.

Graphic design is just one aspect of branding. It is not, however, the equivalent.

2. Think about your brand as if it were a person.

Each of us is an individual whose character is composed by beliefs, values and purposes that, all together, define how and with whom we will connect.

Our personality determines how we behave and how we react in different scenarios. This is why you will need to assign a human touch to your brand.

Today, unlike ever before, it is imperative to be genuine. Your brand will get more interaction when it reflects a true personality and humanity.



3. Position yourself differently from your competition!



Why would you communicate the same exact service with the same saturated claims as everyone else?

Why would you include a mic or headphones in your logo, when you know perfectly well that these are the most obvious "creative" resources?

Why would you use a naïve slogan in such a tough market?
Analyze your public (your potential agents, companies you wish to be noticed by, the brands you dream about voicing), and don't take them as fools.

Avoid being predictable or pleasing.

Break the rules! Be bold, daring and edgy. Predictable brands are extremely boring.

Don't be afraid to shine. Not doing so is sinful.



4. Create an Identity that is easy to understand.



The identity of a brand is more powerful when it evolves, and its value is strengthened when it is in line with what your audience wants.

Make your communication express a lot in the simplest format.

People today do not have time to analyze what your brand is trying to convey. Consumers want brands that are deliberate with their identity, that go straight to the point, and are "enlightened."



5. Be consistent with the Voice of your Product.



Paradoxically, your voice is your product. Therefore, your branding should represent that voice effectively, forcefully, and exquisitely.

For example, focus on your strengths as a Voice Over Actor:

In what kind of projects are you more engaged?

What makes you special?

How do your clients perceive you?

How do you want to sell your prospects and position yourself with your differentials?
To achieve success in these areas, you should hire a good Creative Copywriter to express these answers in words. It is a priority to work with a Designer who artistically reflects all the generated concepts derived from the questionnaire you did with your Branding Specialist.

Use these people to develop a site that reaches a great Google positioning by attracting the desired audience, and work together with an expert in SEO (Search Engine Optimization) marketing.



6. Use content that is visual to reinforce your brand.



Your brand's visual content is one of the most important factors in digital interaction.

Here are some tips for that:

Get your brand presence on visual platforms like Instagram, Snapchat and YouTube.

Use as many images as you can in your social networks and your content. Those that include images are viewed 94% more. This means that they are seen twice as often as those that do not include images.

Be consistent with your visual content. Keep that consistency in your color palette, images and styles; create instant recognition and recall associated with your brand
7. Inspire with emotion.



Branding goes beyond leaving a visual mark. Brands also contain emotion.

Never forget that memory and decision-making are governed by emotions. They are precisely what motivate us to buy, to take action, to generate loyalty to a product.

Believe me, Emotional Branding works. That is why marketers never take it for granted.

It is, therefore, desirable to transmit a sense of belonging, competition - and despite the redundancy - emotion in your brand.



IT'S ALL OF THE ABOVE



Branding is not just a slogan or a logo, but the sum of several elements that, by the artistic and rational interaction with each other, generate emotions, concepts, loyalty, and identification.

Its survival and success depends on you!

Realize that if Apple, Coca-Cola, Bayer, Bic, Chanel and Mercedes-Benz are recognized in the entire world today, it is not by chance. There was a lot of dedication and hard work devoted to achieving their visual power.

Along with these efforts came a high level of attention, a consistent voice, a human hand, and an emotion that incites a desire to show them, eat them, buy them, and generally make them part of our lives.


-----------------------




ABOUT SIMONE


Born in Uruguay, Simone Fojgiel was a top radio personality, DJ, corporate voice talent, audio imaging director and creative copywriter in that country before moving to the U.S. in 2004. She soon began voicing globally and today also serves clients with translations, proofreading, creative copywriting and audio imaging productions. Her clients have included American Airlines, United Healthcare, Walmart, Cirque du Soleil, Target, Harley Davidson, Kimberly Clark, Bayer and many, many more. She has won numerous awards, including Clios, awards at the New York and Cannes International Film Festivals, and in Uruguay, the Woman of the Year Award for Best Radio Personality. She is also a voice over coach, active in the

World-Voices Organization

; Director of the Hispanic Program for the

VO Atlanta

conferences; founder/director of

DemonDemos

- a demo production company for Spanish voice over artists in the U.S.; and founder/director of

E-Spano

, a voice over talent agency for Spanish-speaking voice actors in the e-Learning field.

Email: info@simonevoicetalent.com
Web: www.simonevoicetalent.com





Your Daily Resource For Voice-Over Success