---
Audiobooks: Audie Award Nominees
Share Insights On Their Challenges
Exacting Work ... Like Running Marathon ...
Prepare Thoroughly
... Pace It ... Know Characters ...
Be Ready ... Three Requisites ...
I was very pleased to get the news recently that several of my audiobook students and teaching colleagues are up for The Audies® awards (the Oscar of audiobooks), sponsored by the Audio Publishers Association, for the 2008 season.
I asked each to send me a few thoughts about performing audiobooks, and they graciously obliged. Here then, are insights from those who have been recognized for their excellence.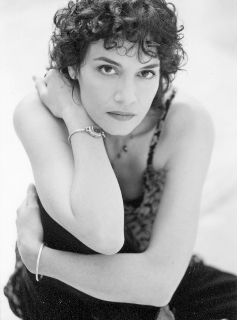 Nominee:

Black Wave

, by John and Jean Silverwood, with Malcolm McConnell. Narrated by Carrington MacDuffie and Joe Barrett; Blackstone Audio, Inc. Also,

Many Things Invisible

, by Carrington MacDuffie. Narrated by Carrington MacDuffie; Blackstone Audio, Inc.
"When you're cast to narrate an audiobook, you are in for many hours of exacting work, and being able to perform consistently and efficiently is of the essence.
"Studio time is expensive, deadlines are often very tight, and you're not likely not to get another crack at the job if you can't keep pace with it, so you really need to have those skills honed as much as possible before you get in there, and also to prep thoroughly the particular script you'll be reading from."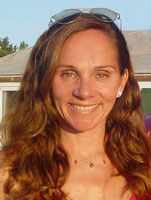 Nominee:
What Shamu Taught Me About Life, Love, and Marriage

, by Amy Sutherland. Narrated by Hillary Huber; Blackstone Audio, Inc. Also,

Sunrise Alley

, by Catherine Asaro. Narrated by Hillary Huber; Blackstone Audio, Inc.
"Recording an audiobook is like running a marathon. It takes training and preparation and endurance. And it is not for everyone.
"It's vital to develop certain skills, and to practice in order to determine if it is your 'sport'."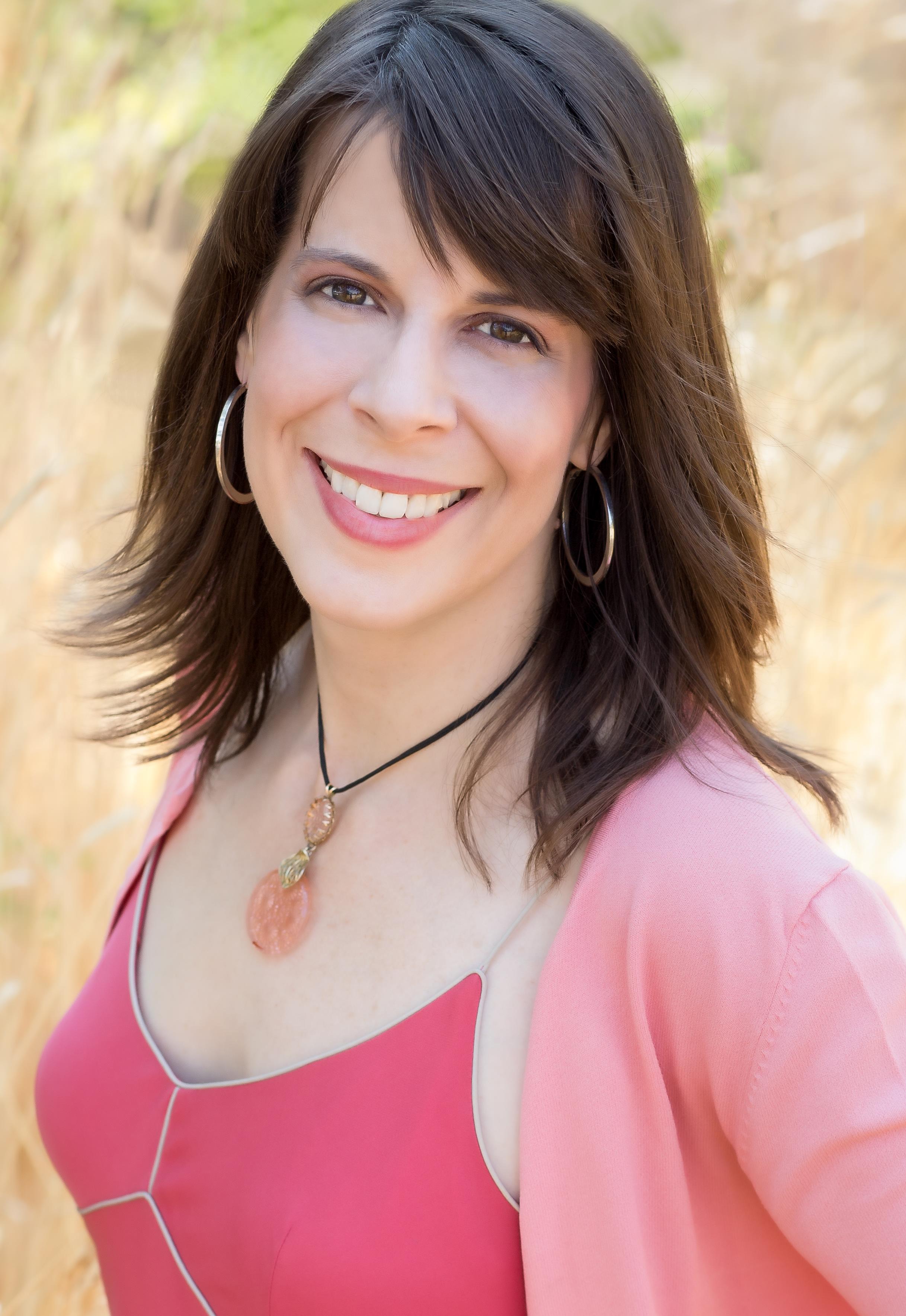 Nominee:

The Middle Place

, by Kelly Corrigan. Narrated by Tavia Gilbert; Blackstone Audio, Inc.
"Audiobooks demand that you prepare thoroughly and efficiently.
"When I first began I had no idea how quickly I'd have to put together a narration, complete with detailed pronunciation research, proficiency with multiple, complex dialects, and a sensitive understanding of the tone and arc of the story and characters.
"My success is due to my reliance on four years of rigorous conservatory acting training, my exceptionally skilled and knowledgeable director, several reference books (especially Paul Meier's dialect texts), Pat and Hillary's character charts, and my unyielding determination to forge ahead and carve out a career in this genre.
"Audiobook narration is unbelievably demanding - physically, emotionally, intellectually, and technically, and because every project brings with it its own particulars, I don't anticipate that it will ever be easy.
"The challenge is part of what I love so much about the work, and what makes me passionate about getting to work as a storyteller. It's something I work at every single day, and I'm honored and privileged to do it."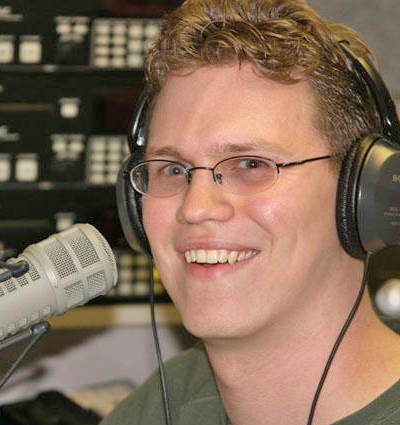 Nominee:
Childhood's End

, by Arthur C. Clarke. Narrated by Eric Michael Summerer; Audible, Inc.
"Based on the feedback I've received, there are two elements of audiobook production that I'm glad I've worked on.
"The first is pace. You have to maintain the flow of the narrative while giving the listener's imagination time to keep up with you.
"The second is making the characters real. They're more than just a voice placement or accent. You have to view the world from their eyes when they're speaking."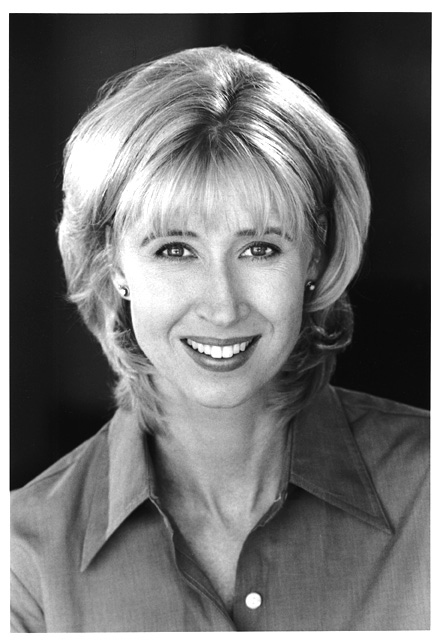 Nominee:
Branded Outlaw

, by L. Ron Hubbard. Narrated by R.F. Daley, David O'Donnell, Bob Caso, Jim Meskimen and Tamra Meskimen; Galaxy Press
"For me, voice-over is all about knowing the character, being the character and through that you find the character's voice.
"It takes drilling, like any other art form, and being prepared to deliver the goods.
"VO workshops and classes with Pat helped me tremendously with this."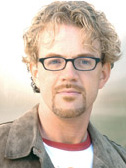 Nominee:
Metatropolis

, by John Scalzi, Elizabeth Bear, Jay Lake, Tobias Buckell and Karl Schroeder. Narrated by Michael Hogan, Alessandro Juliani, Kandyse McClure, Scott Brick and Stefan Rudnicki; Audible, Inc.
"To me, the most important part about being a narrator is being able to answer the call and be ready for a job at the drop of a hat.
"I've gotten dozens of books on less than a day's notice, and had to show up ready to go the following morning.
"I've had to master accents, cold readings, and completely made-up languages with almost no time to prepare, and make it all sound as though I were fluent, as though I said this kind of thing all day, every day.
"That's what narrators have to do, and I think the best ones never stop working on their skills, so the next time that last-second call comes through, they can deliver without worry."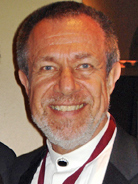 Nominee:

Metatropolis

, by John Scalzi, Elizabeth Bear, Jay Lake, Tobias Buckell and Karl Schroeder. Narrated by Michael Hogan, Alessandro Juliani, Kandyse McClure, Scott Brick and Stefan Rudnicki; Audible, Inc.
"There are three requisites for doing anything creative successfully. Let's call them talent, skills, and excellence.
"In the world of audiobooks, talent is the sensitivity to tell a story well. This can't really be learned. It's mostly innate.
"Excellence is what people say you have when a job is really well done … it's the glimmer and the glam, the whole enchilada.
"Skills are how you get from talent to excellence. They're the tools you use to mine your talent. They help you sustain your energy, organize your creativity, and adapt to each new project to fulfill its unique demands.
"And they give you the confidence to take risks, without which there's no such thing as creativity."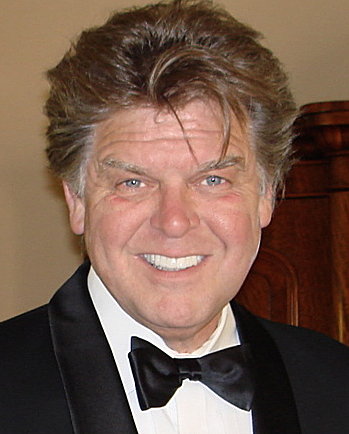 Pat Fraley is a highly successful voice actor, trainer and producer of audiobooks. Based in Hollywood, he is a multiple Audie Award nominee and winner. He has created voices for more than 4,000 characters in animated programs, conducts Master Event workshops, and is author of many voice-over how-to books and CDs.