---
Voice Over Marketing Strategies:
Your Consistent, Organized Plan ...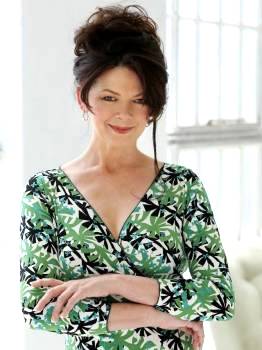 So, you think you're a voice over artist? Well, I have news for you. You're also a MARKETER of your voice over services.
Yes, you'll be doing a lot of voice over work. But if you want a thriving and long-lasting voice over business, you'll need to become a savvy marketer, as well.
Marketing your services and promoting yourself - that is, "Getting the word out" that you're available for work and building a client base - will be one of your primary functions as a VO.
Remember: consistent, organized, marketing of your voice over services will be KEY to your success!
One of the strategies I recommend is cold calling, so be sure to read my recent article,
Anatomy of a Successful Cold Call
, for an in-depth look at this very effective marketing method. That article outlines an easy step-by-step "how to" guide to calling new clients.
Knowing and implementing cold-calling techniques will give you a tremendous advantage over your competition.
You're going to need a vehicle to get your demo in front of potential clients.
And that primary vehicle will be your professional voice over website. I recommend not even thinking about reaching out to prospective clients until you have a website up with your contact information and voice over demo(s) available to listen to.
TIP:
Keep in mind that your demos should play instantly or load quickly, and have superior sound qualityA client will not want to wait for two minutes for a demo to load. And inferior sound quality will have them quickly clicking away.
You will need to decide upon a domain name for your site (for example,
www.maxinedunn.com
), and I recommend
GoDaddy
for domain name purchase.
Their prices are great, and their customer service is excellent.
You'll also need a web host to host your site once it's designed. I recommend
Hostgator
for webhosting.
There are many options for website design, so I suggest doing your research to see what's best for you.
For instance, visit
Voicebank.net
and peruse other voice talents' sites to get a feel for what resonates with you.

The bottom line is that if you want to be taken seriously as a voice over professional, you must have a website.
If you're an experienced pro who already has a website, make sure your site and your demos are current.
How long has it been since you updated your demos and your website?
If you've had the same site for years and years, consider a redesign to present fresh material to your clients.
When you start contacting clients directly, or come into contact with them at live events, you will need a system to keep track of their information and your interaction with them.
Establish a way to organize your information, whether it's with sophisticated contact management software or a simple tickler file with 4" x 6" index cards, a ballpoint pen, and a calendar.
Design a system of managing your contacts that suits your own personal style.
ONLINE CASTING
Subscribe to one or more of the online voice over casting services, sometimes known as "pay-to-play" sites.
For instance, the two I subscribe to and recommend are
Voices.com
and
Voice123
. Some of my highest-grossing clients have come from contacts established through these two sites.
There is no guarantee that you'll get work once you have subscribed, however. I submitted auditions for close to a year before ever getting a job via this method.
However, they are a great way to increase your online presence, not to mention a wonderful way to keep your chops in shape by regularly submitting auditions.
They also keep you up-to-date with what clients are looking for, as well as educate you on what types of clients to avoid.
Here are three steps to get yourself actively marketing:
1. Start the Cold Calls.

Although a well-designed, well-optimized website will certainly attract clients to you and pre-qualify them, start reaching out by telephone to prospective clients on a regular basis.
Even if you just make one phone call a day, I guarantee that by the end of a year you will have created multiple, revenue-producing relationships with new clients.
It's much easier than you think, and can yield incredible results.
Just get started. Don't be afraid. You can course-correct as you go. The important thing is to pick up the phone and get going.
And remember to record details of every call.
2. Watch TV, Listen to Radio.

A great way to locate prospective local clients is to watch TV commercials and listen to the radio.
On any given morning while listening to CNN, I'll hear commercials for local businesses, such as a
furniture store,

car dealership

community college

roofing service

law practice

chiropractor

restaurant

pet groomer ...
These are ALL potential clients for you! Keep a notebook next to the TV, and when you hear a local business advertising, write down the name and put them on your call list.
Same goes for the radio. Keep your ears open for local clients that use voice over services. And then actively pursue those clients.
3. Attend Live Events & Network Online.
In Colorado, where I live, the
Colorado Film & Video Association
conducts what's called a "Schmoozer" - an event where industry professionals gather and network one evening each month.
Check with your local Chamber of Commerce and local Film Association to find out about advertising and film-related events in your area.
Show up and take your business cards and demo CD, and talk to people!
Also, attending voice over industry events like VOICE 2010 is a great way to expand your influence in person.
And subscribe to VoiceOverXtra, voice over forums and newsletters. Contribute, ask questions, get yourself known.
4. Build On Relationships.

Once you start working, or if you're already a working pro, look for ways to build on the client relationships you've created.
For example:
Ask for referrals from everyone you work with.

Ask for written testimonials from your clients and post them on your website.

Keep in regular touch with your clients to stay top-of-mind.
STIMULATE CLIENT BUSINESS

These are just a few of the many marketing techniques you can use to create and expand your client base.

Implementing even a couple of these strategies will stimulate client attraction. And if you stick with them consistently, you will definitely see an increase in your client base and growth in your voice over business.

And to wrap up, here are some ideas for you to brainstorm with ...

WHO TO COLD CALL ...


Start with the

Yellow Pages

for cold-call prospects. Your prospects can include:
Video production companies

Advertising agencies

Television stations

Radio stations

Recording studios

Audio / visual production services

Sales training companies

Public relations firms

Talent agents
Here are potential clients in your community that use voice over services for either advertising, corporate communications, video production, telephone voice-mail and on-hold messaging, and e-learning and employee training:
Grocery stores

Furniture stores

Hospitals and medical centers

Construction companies

Financial services and banks

High tech companies

And here are additional places to market your voice-over services:
Voice prompts for telephone systems

Talking toys

Audiobooks

In-store radio networks

Documentary narration

Point-of-purchase displays and videos

Real estate tours

Museum / historical walking tours

Online product descriptions

Trade show video displays

In-flight entertainment networks

Telephone company applications

Video games

Podcasts

Government training films

Mass transit guides

Website tutorials
Give your marketing strategies time to work. Be organized, focused, and consistent and you'll be amazed at the results.
LINKS TO COMPANIES MENTIONED ABOVE ...
Maxine Dunn is a top voice over artist and on-camera spokesperson who has been seen and heard in hundreds of commercials, documentaries, corporate narrations, voice-mail systems and websites. She is a British native and her ability to also deliver a perfect American accent gives her business a wide range. She works with Fortune 100 companies, award-winning creative teams, and maintains an extensive clientele - locally, nationally, and internationally. Best known for her voice over and spokesperson expertise, she is also an avid writer who enjoys bringing stimulating and motivating material to her readers. Her free weekly e-zine,

The Creative Business Advisor

, is available at her website (below).

Your Daily Resource For Voice-Over Success