---
Auditions: Voice123 vs. Voices.com ...
Jennifer Vaughn Compares '09 Results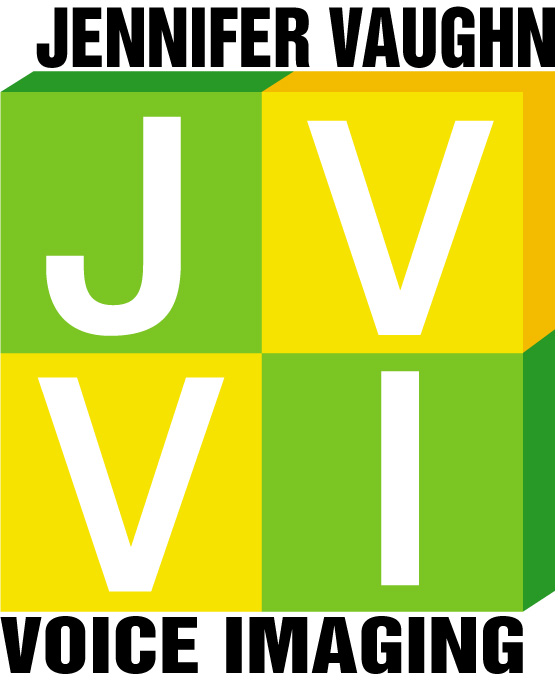 What does it REALLY take to get jobs through Voice123 and Voices.com, currently the two largest pay-to-play voice-over marketplace web sites?
I recently finished up my numbers for 2009 with my manager - the

what's working

and

what's not

measure we do each year - and discovered a trend that may have an impact on how many perceive these sites.
What follows is a glimpse at my experience with these two web sites in 2009. And I believe that both voice-over
veterans and new talent will learn from it.
Veterans:
If you are not tracking every single marketing effort, you are losing money.
Tracking and the practice of measuring all efforts annually will assist you in improving upon and rooting out efforts that are not working or are not worth your time.
See below how I've tracked to get my ROI.
Newbies:

If you pay the fee for these sites, you should use them and audition like mad.
It will give you experience, but not necessarily the job.
Or choose

not

to pay for a membership and instead, use their free membership status until you are ready to push hard and audition daily and flawlessly with great quality audio.
Otherwise, you will simply waste your time and money.
Before reading on and thinking it's easy to score jobs through these sites, please keep in mind that I:
have been in this industry close to 20 years;

have produced voice-overs consistently from my own studio for 12 years, thus I really "know" my equipment and how to use it for different types of projects;

am skilled and versatile in not just one category of voice work, but all of them;

have a strong work ethic and make sacrifices - a huge element of success in landing jobs through these sites; and

have an ability to drive sales through writing and verbiage of my proposals, with a pretty good understanding of all industries to know what the client wants, their demographics and services.
I also track all of my marketing efforts. Here are the 2009 stats for just two of those efforts: auditions and bookings from Voice123 and Voices.com from January 2 through December 30, 2009.
Voice123:
Auditioned exactly 221 times, which resulted in 14 closed projects for the year, resulting in $8,550 gross income for 2009. Two were union jobs, and three required ISDN.
Voices.com:

A
uditioned exactly 480 times, which resulted in 17 closed projects for the year, resulting in $10,405 gross income for 2009. All were non-union jobs.
If you look at this from a logical perspective, I have wasted more than TWICE the amount of my time and energy on auditions for Voices.com, with no "real" equal gain.
Even though the monetary amount is higher, in reality, I'm losing money from my auditioning efforts there. So this tells me I have to choose more wisely in what I audition for on Voices.com in 2010.
I think this is the reason Voice123 put together their Smartcast algorithm, and from that standpoint, it makes some sense - even though I'm not a fan of it since I like to make those decisions for myself.
Here are some other statistics regarding the two sites:
Heard My Demos:

Only two prospects contacted me after hearing my demos on Voice123 to cast me for a job from my stock demos, compared to one with Voices.com to hire me for a job without audition.
Personal Audition Requests:

Only six prospects contacted me through the system to personally invite me to audition for a project posted on Voice123, compared to eight through Voices.com - to which I pay a premium to give me a bit more exposure.
So that was a bit of a disappoint.
But I have to point out that it's not fair to say yet, since I only upgraded my Voices.com account four months ago and can't run a full 12-month report on that until next year.
Total Number of Auditions:

701 - an average of four to six auditions per day! That's free work to try to get paid work.
And keep in mind there are never any guarantees of GETTING the work.
All totalled, the combined work from these two web sites brought only $18,955 of income - for auditioning an hour per day, and then doing the actual voice work to obtain that income.
Out of that sum, consider what it cost me to be on these two sites:
Voices.com:

$1,000 for my Platinum membership.
So subtract $1,295 from the gross, which leaves $17,660.
I'd be in serious trouble if I relied on only these two web sites for my income.
This should effectively tell you that these sites should only be a small portion of your marketing efforts.
And if you plan to use these sites, expect to work hard to get the jobs!
Doing this "on the side" - meaning if you have a full-time job at something else - you are not going to be able to put in the time, energy and proposal work that I do to audition.
Let's also point out that these two sites are only two small marketing efforts on my part, out of the 34 that I employ, pay for, and continuously work. Yes, 34 marketing efforts going on simultaneously!
Even though my 2009 income from these web sites is a miniscule portion of my total income, it makes sense to continue using them

IF

my time and dollar-spent equation works on the ROI (Return on Investment).
And I

do

calculate my ROI in time and dollars spent.
My closed projects with Voice123 and Voices.com amount to just a tad over 2% of my overall voice-over income annually.
So is it worth it? Yes, if you like to WORK HARD.
In my calculations, it is enough income to keep them in my overall marketing mix.
But do not make the mistake of putting all your eggs in one basket, or depend on work from just one site or method.
Do not make one, or even three, entities the

one

answer to your success. Or success just won't happen.

For those using Voice123, you'll find it interesting that about 80% of the leads I actually auditioned for were rated either "Considering" or "Very Likely."
I only use this measure to figure out that 20% of the auditions were a waste of my valuable time. This makes me more apt to be choosier of what I actually audition for, as my time is part of my overall ROI measure on a marketing effort.
It would be nice if Voices.com would allow some kind of feedback score per audition, too, since it helps us determine what to do with our time. That really isn't their job to do this. But it's
noteworthy when you do as many auditions as me daily.
If you're a voice-over newbie or debating whether to spend money on a marketplace web site into which you'd put so much work, ask yourself:
1.

Do I have time to record an audition and write a personalized and specific proposal at least 18 times a month or more?


2.

Do I really think I'm going to pull in the amount of money an expert in voice-over does from these sites?


3.

Do I really know which projects are worth auditioning for - or do I even know which jobs are suitable for my voice type, skill level and tonal range?


4.

Do I really know how to price my services so I don't embarrass myself or the voice-over community?


5.

Do I know what I'm talking about when laying out my services in a proposal?


6.

Am I really going to track my efforts for a full year to see what is actually working for me?
Most newbies - and sadly, a lot of voice talent who have been working in the industry for a few years - don't know the answer to these questions; which in effect leads to much of their time wasted with no dollars coming into their pockets.
Push your boundaries to practice, practice.

Audition MANY times.

Know who you are as a talent.

Use many marketing options, and

Track your efforts!
Jennifer Vaughn has been a full-time voice talent since the early 1990s, entering the field through radio and concert promotions. Most well known for national and international radio and TV imaging and branding, she also voices many industrials, military and medical e-learning projects, and children's audiobooks. With home studios in Florida and Colorado, plus interests in other businesses, she asks, "Who says you have to stick to one thing? I'd get on board! Gotta be a mover and a shaker."

Your Daily Resource For Voice-Over Success