---
Your Career: The Grass IS Greener
... When You Prepare & Care For It
By Moe Egan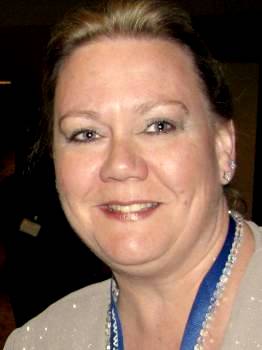 The grass is greener on the other side of the street. We've all heard the saying, but in my case, itís true.
The grass really IS greener across the road, on the other side of the fence, AND behind my house.
It might have something to do with the amount of time my neighbors spend in their yards - weeding, fertilizing, mowing - you get the picture.
For me, lawn work is something to be checked off on the way to other chores - not what I put a lot of time and effort into, so Iíll accept my yard for what it is - a sad, weedy mess.
Call it a personal preference.
OUR VO NEIGHBORHOOD
There are a lot of similarities to my little neighborhood and the VO world.
We are both close communities. We compare and contrast our triumphs and setbacks (behind the mic or the lawnmower).
And we each get to decide what we what our lawn (or career) to look like.
PREPARE & CARE
Here are a few simple steps to creating and maintaining a beautiful lawn - or in our case - a beautiful voice-over career:
1. Prepare the soil.
Learn the craft. Train your voice and hone your acting chops.
If youíre new to the industry, find someone who will teach you the magic of mic placement, and tutor you on the available editing software.
2. Weed.
Search out and get rid of bad habits that take your time and energy away from VO.
For part-timers:
Are you devoting a set schedule to VO?

Have you created a proper studio space?

Are you trying to balance too many things in addition to VO?
Maybe itís time to focus on one or two and grow those areas fully rather than try to cultivate a farm full of ideas.
3. Plant healthy seeds.
Market yourself. Spread the word about what you do and how you do it.
Get a decent demo, website and business cards.

Find an agent.

Make cold calls.

Email or send post cards to current and previous clients - keeping you top of mind.
4. Fertilize. Investigate areas of voice-over you could expand your business into.
Take workshops, read business books and VO books. Inspire yourself so that you can inspire your clients.
5. Water.
Reinvest in yourself and your business. Good equipment, training, creating a working - and workable - studio. It doesnít have be fancy or insanely expensive, but it does have to have a good sound.
This area also includes very small things, like drinking enough water, doing vocal warm-ups and tongue twisters, getting enough rest.
Donít forget your throat and your mouth are the most important pieces of equipment you own!
MUST DECIDE
But all the best ideas donít count for much if you donít put them into practice.
You also have to decide what kind of gardener you want to be, and what you want your lawn or career to look like.
Iíve made a choice to stay in New Hampshire, so thatís going to define the end result of my career. For instance, there are jobs Iím willing to sacrifice in order to live where I want to live. Thatís cool with me.
The great thing about being a freelancer is that you get to be the architect of your own career. You decide how big and how fancy - how homey or small. Itís your choice.
SO MANY FRIENDS ...
I get a big kick out of telling people at Lowe's that I know the 'announcer lady' who requests help for their department, or point out to my kids who the guy on the burger spot or the Land Rover spot is.
I relish that fact that I know Buzz Lightyear, Porky Pig and the talking squirrel on the spot with Ben Stein.
... WHO NURTURE CAREERS
It makes me smile to hear familiar voices all around me, knowing that these friends have spent so many years diligently working, pruning and feeding their craft, sharpening their marketing skills and constantly delivering the goods.
They have seen their dreams come to fruition, and they are generous enough to lend a few pointers and serve as inspiration to the rest o us.
Their grass is indeed green and lush and healthy. And I'm very fortunate that once in a while, they'll invite me over to sit in the shade and enjoy the view.
ABOUT MOE ...
Since 1985, Moe Egan has provided voice-overs for commercials, narrations and phone messaging systems and imaging for television and radio stations across the globe. Fortune 500 companies, Big Pharma, major hospitals and universities seek out her voice for authoritative yet approachable narrations. Her voice has been heard on five continents, and nationwide retail chains - as well as city, state and national government entities - have chosen her professional, friendly voice for messages on hold, IVR and phone messaging.

Your Daily Resource For Voice-Over Success