---
PEOPLE
Peter Thomas, Iconic Voice Actor And
Humanitarian: The Voice You Knew
May 2, 2016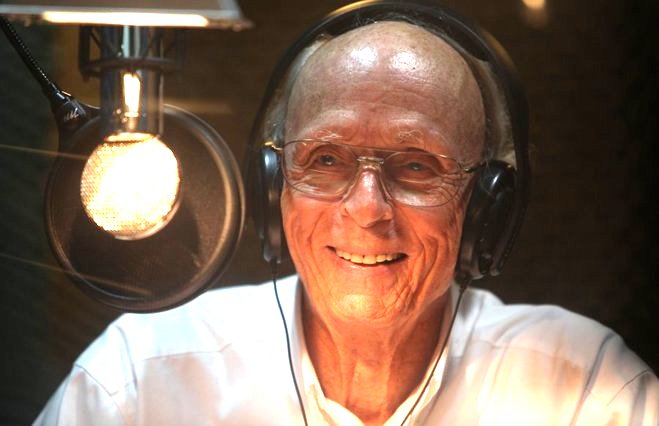 Did you know or work with Peter Thomas? Please share your memories in COMMENTS below.

(VOXtra) - The iconic voice of

Peter Thomas

has been silenced, but not the memories and tributes pouring in from the many worlds he touched as a humanitarian, radio and TV newscaster and voice over legend.

He was also a World War II hero, participating in D-Day, the Battle of the Bulge and fighting throughout Europe.

Peter died this past weekend in his long-time home town of Naples, FL, at the age of 91.

Yes, his career was long and remarkable. And it's likely you'd heard his smooth baritone voice in countless commercials, documentaries and commercials.

Peter's hometown newspaper,

Naples Daily News

, reviews his life in several articles here.

And below, treat yourself to this 2003 interview in which you'll learn more about the amazing career of Peter Thomas - and hear that marvelous voice one more time ...



Peter, we'll miss you.



Your Daily Resource For Voice-Over Success