---
INDUSTRY
5 Predictions For Voice Overs In 2013:
e-Learning, Rates, Social Media & More ...
January 2, 2013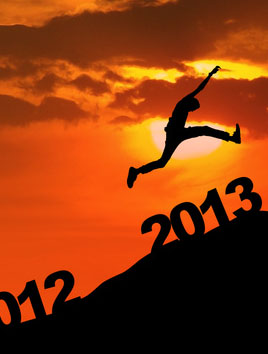 By Dan Hurst


Voice Talent



Nope. Not psychic, just practical. There are a few trends developing in our business that may have an impact on yours. You've probably noticed a few also. Please feel free to add to this list!



1. E-Learning Will Continue To Grow



This is a no-brainer. As companies figure out the tremendous savings they accrue by training with e-Learning, we'll continue to see this business grow exponentially.

E-Learning is a large part of my business - English and/or Spanish. The industry is growing so fast that there are countless production companies popping up all over the world.

2. Rates Will Continue To Polarize

Technology is such that anyone with a computer and a microphone can wade into the voice over business.

The start-ups and hobbyists will continue to work for smaller wages simply because they can. Conversely, experienced voice talents who understand how the business works, have great equipment and connections, will continue to grow their businesses.

Along with that, their rates will slightly slide higher for a number of reasons:

It's cheaper in the long run to use good talent that work quickly, accurately, are easy to direct, and don't need to be micro-managed.

Full-time talents are consistent and can easily make seamless revisions.

The better paying companies want to work with professionals.
3. More Video and Animation Work



There are a number of reasons for this.

The advertising industry is going through some significant changes. Some of the traditional advertising venues just aren't as productive as they used to be, not to mention more expensive. As a result, companies are looking for new and innovative ways to tell their stories.

Along with that, and similar to the technology issues that allow almost anyone to venture into the voice over business, there are thousands of creative entrepreneurs looking for ways to carve a niche in the industry.

Expect to see more and more non-traditional projects that will be used for everything from web postings to email.

In addition, more companies and organizations are using in-house production work for on-site marketing and/or training. I came across a very small company that creates a video of every project they do and posts it on their website and

YouTube

. The lead generation from that effort has been phenomenal for them.

Expect more and more of that.

4. Increased Multiple Language Projects

Many advertisers are realizing the benefits of niche language marketing.

For example, a pocket of ten to twenty thousand language specific buyers could be a gold mine for some businesses. Language and cultural sensitivity are enormous benefits for reaching untapped markets.



5. Erosion of Social Networking ROI



For years we've been told that you have to be on

Twitter

,

Facebook

,

LinkedIn

, now

Pinterest

, and a few networks that have lost their allure.

Businesses spent, and continue to spend, millions of dollars to develop their place in the electronic netherworld of Social Media.

I'll bet you can't count on one hand the number of companies that say it's been worth it. The reason most companies have failed at this is pretty simple. They don't get it. And they hire people who don't get it to spend vast amounts of money to not get it.

Save your money. Use these networks for what they are designed to be: a place to connect.

Social media is basically word-of-mouth advertising. Don't try to make it something it's not. Can you find work on these networks? Of course you can. But generally it's because you've made a connection and established a relationship with someone who opens a door for you. That takes time. Not money.

So, there you have it. My five predictions for the voice over industry in 2013. Do you agree? Disagree? Have at it!
--------------------------------------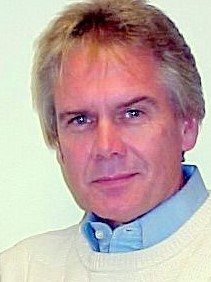 ABOUT DAN

Dan (Daniel Eduardo) Hurst is an experienced bilingual (English and Spanish) voice talent operating out of the Kansas City area. His business now extends internationally, with clients including Sprint, Hallmark, Walmart, Ford, T39 Telemundo and the Kansas City Royals.
Email: danhurst@danhurst.com
Web: www.DanHurst.com

Your Daily Resource For Voice-Over Success