---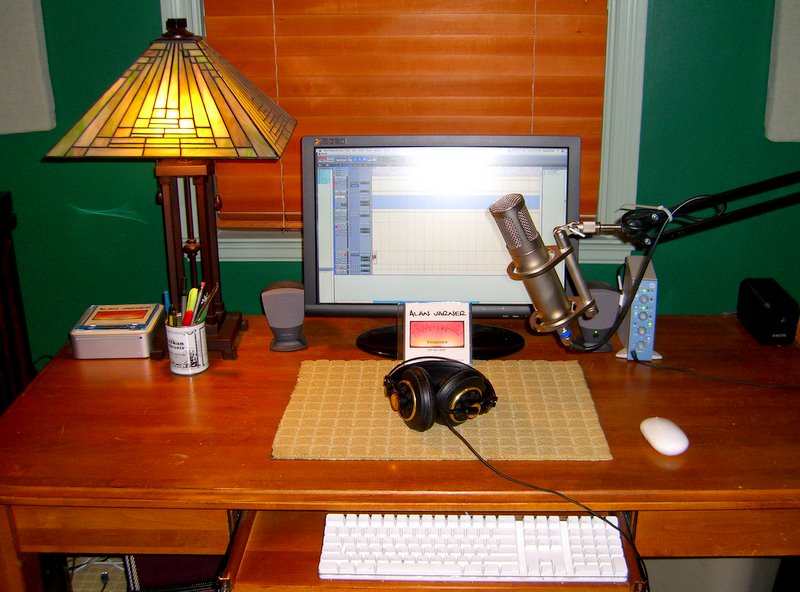 Compact yet delivering highly professional sound, Alan Varner's home studio is built upon Alan's 30 years experience as audio engineer, mixer and producer.
Alan Varner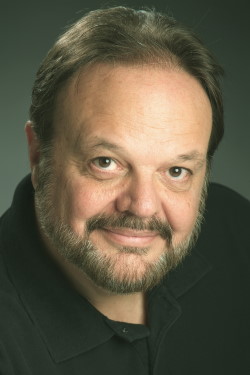 I have been an audio engineer/mixer/producer for over 30 years. Yet about 18 months ago I began developing my own career as a voice-over artist. And today, my entire focus is on furthering that career and improving my voice-over skills.
Info about the voice-over home studio I built is below. But first, a bit about my audio career …
BUILT BIG STUDIOS
I started out at a very big New York studio for its time, called MediaSound, where I recorded and mixed all kinds of records, as well as commercials.
I then went to a jingle house, Radio Band of America, where I built full state-of-the-art studios, which we dubbed Penny Lane Studios (no relation to the current Penny Lane audio post house in NYC). Many of the big commercials of the '80s and early '90s were written and produced there.
More recently I oversaw the design and building of a large new audio post facility for Headroom Digital Audio.

Over the years I recorded and mixed hundreds of records, with artists such as Gladys Knight, Aretha Franklin, Robert Palmer, The Climax Blues Band, Charlie Byrd, Jack McDuff, Ashford and Simpson, Tom Verlaine and Patti Austin, to name a few.
I have recorded, mixed and produced probably thousands of radio and television commercials. And along the way there have been a few film scores and the odd documentary.
Now I work from home, exclusively on voice-overs. From my experience, the equipment I chose is:
Mac Mini 1.66 GHz Intel Core Duo,
X2gen 22" wide-format computer monitor (inexpensive at Cosco),
Pro Tools LE recording and editing software,
Mbox audio interface,
Studio Projects C1 cardioid condenser microphone,
AKG K 240 Studio headphones,
Glyph GT 050Q external hard drive for recording, and a
Firewire external hard drive, as a recording backup.
Why did I choose this equipment?
I'm intimately familiar with Pro Tools - I've been using it for years - and it gives me great flexibility. I can easily edit, mix, time compress or expand. And it's the default standard in most studios today, so I'm fully compatible, should I ever need to take a session somewhere else.
The Mac I bought because I prefer working in a Mac environment - it's easier, more straightforward, and much less frustrating than a PC.
The headphones are some of the best sounding - I should say, most accurate sounding - that I'm aware of. They, too, are used in many professional studios.
I purchased the Studio Projects mic because of the price (under $250), but more importantly because of the sound. It has a deep, rich bottom end with the good crisp highs you associate with a condenser. Until I can afford investing $3,000 in a Neumann U87, I'll be very happy with the SP C1.
Finally, as you see in the photo, my desk faces a window.
Acoustic panels hang on both sides of the window - in fact, they're on all four walls of this studio/office.
I made the acoustic panels from 2-inch rigid fiberglass, covered with an acoustically transparent fabric. The fiberglass comes as 2' x 4' sheets. I cut some of them down to 2' x 2', and left others full size.