---
Fraud Alert: Beware These
Red Flags Of Voice-Over Scams
By Deb Munro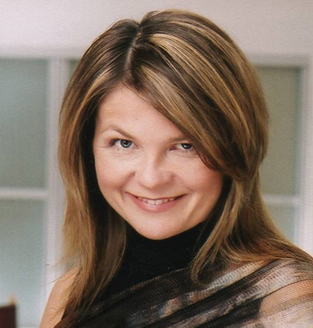 Fraud seems to be everywhere these days - even in the voice biz. So how do you protect yourself from being scammed?
Over most of my career in this business I've been fortunate. It's rare to not have been paid for a project I've completed. In the past seven years it's happened
only twice, for a total loss of $700.
Sure it hurt, but it was tuition for an important learning experience.
Apart from those two incidents, things have gone extremely well. Until recently - and the experience I'll share with you could help prevent the same from happening to you. Follow the red flags ...
THE 'CLIENT'S' EMAIL
I was contacted via email by a "client" who called himself Gregory Alfonso. He claimed he was referred via a very reputable site - one that I would never think to question.
He offered an extremely high rate (

Red Flag #1

) of $1,900 to voice a two-page message on hold. I thought it was odd to be offered such a high rate, but I trusted the source, so I voiced the project and delivered it.
Gregory then offered me a second project at the same rate. I was thrilled to get such good pay - even more so when I actually received a check! But the check wasn't made out for just the $3,800 owed to me - it was for $7,500 (

Red Flag # 2

).
I contacted Gregory immediately. He said that his client - who had ordered the on-hold project - must have made a mistake and paid me for his (Gregory's) share of the project (

Red Flag # 3

).
Despite these warning signs, I took the bait.
GETTING SUSPICIOUS
My bank gave me immediate credit for the check deposit, so I withdrew $3,700 in a money order.
When I told Gregory I had a money order for him, he said that he was in Israel (Red Flag # 4 - any overseas location) and that he needed a wire transfer instead (

Red Flag # 5

).
Five warning signs were finally enough.
I got smart. I explained the situation to my banker and was advised to:
immediately cancel the money order, and

not send anything to Mr. Alfonso until I was certain the check had cleared.
So I waited. And when I phoned my home branch to ask if the check had cleared, they said "Yes."
WESTERN UNION SNAFU
I tried to use Western Union online to send a money transfer to Gregory, but an odd (and fortunate for me) series of events prevented it.
I could not get their system to work. Nothing I tried helped. The web site was down. The destination code was wrong. The amount exceeded their limit.
I spent two days trying to send this transfer, but each time, something interrupted the process.
Finally I capitulated and physically went to a Western Union office. Their computer was down. So I went to another location - but the teller's English was so poor that we couldn't communicate clearly enough to send the transfer.
The next day, by phone, I finally resolved the problem with Western Union. But as I headed out my door to complete the transaction, my phone rang. It was my banker. The check had been returned.
The check had been drawn on a fictitious account - one that did not exist. It was a fraud.
LESSON LEARNED
Thankfully, my comedy of errors with Western Union spared me the agony of losing $3,700 in this scam. If not for my conscientious banker I would have been ripped off, for sure.
The lesson? If it sounds "too good to be true," it probably is.
How can we protect ourselves? There's no substitute for vigilance. We often rely on the honor system in this business. But reasonable precautions are necessary:
Learn as much as you can about the clients you accept work from.

Watch for the warning signs - and don't ignore them just because you need the money or the client seems "nice."

If you're in a union, some protections are already in place for you.

If you're non-union, most reputable sites screen their clients well, and the odds of being scammed are small. Either way, you must stay alert for warning signs - and heed them.
And as I recently learned, if someone sends you a check for more than they owe you, never refund any part of it before assuring that the check is valid and that the funds are good!

Deb Munro is a leading voice talent, coach, and owner of Chanti Productions, in the Vancouver, B.C., Canada area. She offers private coaching and MIC & ME workshops on voice acting, business and demo prep in many Canadian cities.