---
Sample

Letter Of Agreement
Client:

____________________________________
Name of Production:

________________________
Talent shall provide:

_______________________
(:10/:15/:30/:60/Other)

(TV/Radio/Non-Broadcast/Phone)

(Spots/Tags/Liners/Narration)

(Buy Out/1 Year/13 Weeks)
Voiceover Due

:________________________
Client shall pay talent $_____ per spot/ tag / script/ hour.

The terms of this agreement shall be confidential between the parties hereto, and neither CLIENT nor VOICE TALENT may disclose any clause, covenant, or term, in whole or part, to any third party without the other's consent.
Payment options include check, electronic funds transfer or PayPal (+4.0%)

Balance due net 10.

After voiceover session, rates for recuts requested at no fault of talent or after approval will need to be negotiated between talent and client on a project-by-project basis. After 48 hours full rate applied.

Late charge of 1.5% per month on all past due accounts.

Attorney fees and collection costs added to any overdue items.
Client signature: ________ Date: ________
A copy of the finished project will be sent to talent with permission to use on talent's website and/or demo. (Yes / No)
Billing Address: _________________________________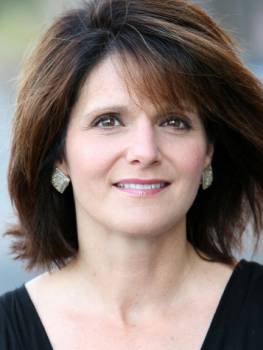 Lisa Rice landed her first job in voice-over at the age of 18 and has worked as a writer, television and radio producer and on-camera talent in addition to various sales positions. Her one-to-one broadcast radio and television interviews have extended from the White House and Capitol Hill to Nashville. She's voiced commercials, narrations, e-learning projects, promos and telephone prompts for a wide range of customers including Levolor, Taco Bell, Bristol-Myers Squibb, PBS Kids!, Arm & Hammer and Hill-Rom.

Your Daily Resource For Voice-Over Success