---
New Year Resolutions: How'd
You Do & What's New? Fess Up ...
December 29, 2010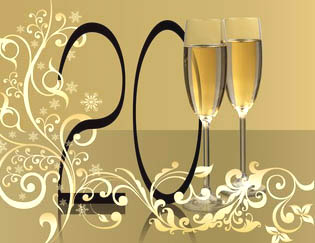 OK, time to think and tell. How'd you do with your 2010 New Year Resolutions? And what's on your mind for 2011? Please share in the COMMENTS below.
Veteran voice talent Tom Dheere starts with an exceptionally honest accounting of this.
Hmm ... can't remember all your resolutions? Well, if you were among the 21 talents who shared them with VoiceOverXtra this time last year,
click here for a reminder
!
By Tom Dheere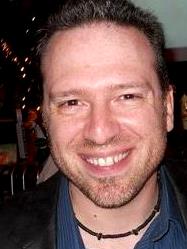 Like many of you, I was snowed in the other day, and I tried to be lazy but just couldn't help myself!
I did a bunch of "end of year" stuff. The most important part was reviewing my 2010 Action Plan and seeing how I did.
What would you like to hear first, the good news or the bad news? OK, bad news first...
THE BAD NEWS...
I recorded far, far fewer auditions this year both online and in-person.

My marketing efforts started out great but fizzled big time. I did not reach my overall contacts goal (not even close!).

I took no classes, had no coaching, and read very few articles or books about the industry.

I didn't cut any new demos nor did I improve the old ones. I should have produced either a promo demo or an imaging demo this year to expand my marketability.
I fell off my diet and exercise routine and gained about 10 pounds. Yikes! Also, for years and years, I used to get sick exactly twice a year. This year I lost count.
I did not finish writing the Project T.E.R.R.A science fiction screenplay, which means I didn't submit it to festivals or competitions.
THE GOOD NEWS ...

OK, here is the good news ...
Financially speaking, 2010 is the best VO year I have ever had.
I hit all of my revenue goals and I was under budget for the year.
I landed many new clients.
I did VO's for a film and a major video game, which have been goals of mine for a long time.
I got a company logo.
I got new pens.
I got new business cards.
I revamped my website.
I accomplished my GKN (social media forum) membership goal - exactly!
I was the ghost writer for a comic book (not a goal, just something cool that happened).
The animated short I wrote called Blastaway is in production.

I lowered my cholesterol to 169 (it was 285 at one point).

WHAT'S IT MEAN?
Well, the fact that I made more money meant that I could reinvest more in my business, which is why I hit all of my materialistic goals.
However, I fell short of hitting most of the "Quadrant 2" goals (goals that are important but not time-sensitive).
I did have a lot less time this year to get anything done both professionally and personally for many reasons, most of which could not be helped.
AND WHAT'S AHEAD?

So, what did I learn in 2010?

1) Friends and family come first.
2) You can't take care of your friends and family if you don't take care of yourself first.
3) Find the balance!

End Quote:
The goals you set are not what make your life. Itís the pursuit of the goals that make your life. And the character you develop. And the wisdom you acquire. And the people you touch.
ABOUT TOM ...
Tom Dheere is a 14-year veteran of the voice over industry. He has narrated almost one thousand projects spanning every area of the industry, including commercials, audiobooks, and video games. His Good Karma Network (GKN) has an international following and has been the subject of numerous articles and features.


Email:
tom@tomdheere.com

Your Daily Resource For Voice-Over Success