---
Four Tips For Networking Effectively At

A Voice-Over Conference (Don't Be Shy)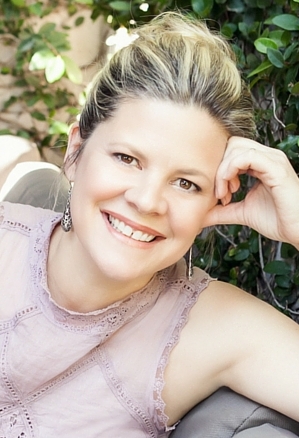 Note: This week (March 28-31),

VO Atlanta

- the voice-over industry's largest annual conference - brings 700+ attendees together for education, networking and fun. Even more will join virtually. In Part 2 of this series, the author shares tips on how to effectively network with colleagues and voice-over career-builders ...

Voice Actor & Course Creator
Networking at any time takes skill and courage. At a conference, it definitely takes strategizing, planning, and executing with confidence.

Thankfully, networking at voice-over conferences really couldn't be easier.

You have A LOT in common with everyone in attendance. Introverted extroverts, extroverted introverts… we're all quite a crew. But we have so much in common that striking up a conversation is extremely easy and so rewarding.

Here are four networking tips for a VO conference:

1. Welcome meeting lots of random strangers
Sitting with people you haven't met, random seating at meals for example, will always provide an opportunity to network - and with a captive audience at that.

Don't be shy about mixing in with anyone you don't know in the voice-over world. Most people are very good at welcoming you immediately, including you in conversation, and introducing you to people you've never met.

Introduce yourself to everyone - even in the elevator and at every meal. Don't wait for others to introduce themselves. You've got one to four days to meet a bunch of new friends, many of whom could become your very best friends and/or your support network.

Whether in an elevator when you first arrive, early in the morning, or at any random time, put out your hand and be confident about saying hello. (You may already be friends on
Facebook
!)
2. Be judicious and deliberate about handing out your business card
Don't hand your card out indiscriminately. You'd be wasting your time and money.

It's presumptuous to offer your card when introducing yourself.

Do ask for cards from those whom you are truly interested in – potential friends and clients, industry leaders, coaches.

It's graceful to ask for someone's card with sincere interest and then to elegantly share your card at the same time.

Be sure to have enough cards on hand for when you really want them.

3. Don't ask people to listen to your demo - unless you have a really good reason
We all have demos. Lots of them. If someone is interested in listening to your stuff, they will. If you want advice, ask for their business card and connect with them after the fact.

4. After the conference, reach out to each contact
I try to reach out within a week after meeting those whose cards I've collected, with a personal, individual email.

This continues the thread of conversation and helps remind you of each other after the tsunami of introductions and conference excitement. It doesn't matter if you don't know what to say. A simple, "Great to meet you…hope you arrived home safely" will do.

Without question, there are LOADS more tips for networking. What has been really helpful to you in networking situations?
-------------------------


ABOUT NATASHA


Broadcast and non-broadcast, Natasha has recorded 10,000+ commercials and voice-over projects over the past 13 years, including Adventures by Disney, ZipRecruiter, and Electrolux. With a Bachelor's degree in Radio Television Arts, several years of singing jazz in New York City, and many, MANY jobs paying her dues, she started her voice-over business as an eager entrepreneur. She's also a prolific list maker, which has helped her move her business and family to three different countries. Her course offerings from

Master VO To-Do List

helps working voice talent get their business on track.

Email: natasha@natashamarchewka.com
Voice-Over Web: http://natashamarchewka.com


Master VO To-Do List

Web: http://votodolist.com

ALSO ENJOY THESE

VOICE-OVER CAREER

ARTICLES

Your Daily Resource For Voice-Over Success