---
PEOPLE
Voxy Ladies: Go-Getters Helping

Each Other And The VO Industry
June 7, 2012

By Kelley Buttrick
Voice Talent & VOXtra Staff Writer
NICE, FUN AND EASY!
No, this is not an ad for a blind date, but a story about a tight-knit group of professional female voice over talents committed to each other and their industry.
Whoever coined the snarky phrase, "No good deed goes unpunished," obviously never met the
Voxy Ladies
!
Defying the isolation so commonly affiliated with working in voice over, the Voxy Ladies are a collective of 25 professional female voice talents from all over the country who work collaboratively to help each other, their clients and the industry - while making a name for themselves by living by the Golden Rule.
"We are go-getters who want to not only forward our own careers but also who care deeply about each other and our industry," explains Voxy Ladies founder
Lisa Biggs
. "We work together exchanging ideas, making referrals, supporting our members, planning fun industry events, and marketing ourselves as a whole.
"Twenty-five heads are better than one!"
EASIER FOR PRODUCERS
The Voxy Ladies are not only helpful to each other; but also make life easier for producers.
"It makes my job simpler. There is an element of speed with casting these days. Instead of sending individual audition emails, I just send one," says
Jim Kennelly
, a strong supporter of women's initiatives and owner of
LOTAS Productions
in New York City.
"The key to the Voxy Ladies is that they are professionals and offer a variety of styles," Kennelly says. "There is not a weak link the group."
The Voxy Ladies are also making a name for themselves in the industry as a professional but fun group.
In March, they hand-delivered cupcakes to casting directors, producers and agencies, and they have sponsored industry events like bowling and karaoke parties attended by talents, casting directors, agents, etc.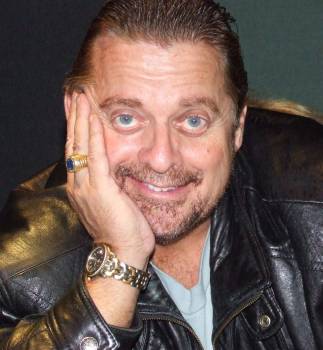 "It's not a self-serving group like so many are these days," says
Marc Graue
(pictured), owner of
The Legendary Marc Graue Studios
in Los Angeles.
"They have a good overall purpose, and the Voxy Ladies I've met all seem very sweet and genuine."
At this point, membership in the group is by invitation only, though events are open to anyone in the industry. Women are chosen based on professionalism, experience, work ethic, integrity and positive attitude.
Each member represents not only herself but also the Voxy Ladies brand, the original female voice over collective.
"The voice over industry is not for the faint of heart," says Biggs. "It's very personal and vulnerable to make a living using your voice, and the Voxy Ladies help each other through the journey, supporting and encouraging one another.

"Eventually, I'd love to expand, with large chapters of women connecting and moving forward as individuals and moving our entire industry forward because of our collaborative efforts."
WALKING THE WALK, TALKING THE TALK
Ladies in the group, established in November 2011, have passed along clients, helped each other with branding, consulted on rate issues, and much more.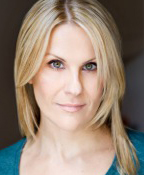 "I've done in six weeks what would take most people a year to achieve because of the help and support of the wonderful Voxy Ladies who live in LA," says member
Larissa Gallagher
(pictured), who recently moved to the area. "I feel like I've landed on my feet because of them, and Iíll be eternally grateful for that."
Through her involvement with the voice over sisterhood, Gallagher has also booked jobs, joined workout groups, and met casting directors and agents.
The group markets itself through events, creative promotions, and the website voxyladies.com, which has information about the collaboration, as well as links to individual profiles of members.
The Voxy Ladiesí branding was based on a conversation Biggs had with fellow VO talent
Brian Stevenson
who told her, "Being good gets you in the door. Being cool keeps you in the room."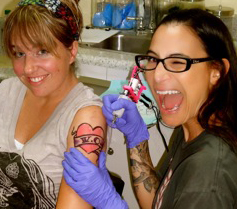 She was also inspired by the cool factor of her dear friend
Jen Davis
, a voice and tattoo artist. (In photo, Lisa is on left, Jen at right.)
"The thing that impressed me about Jen when I first met her was how cool she was. She was the one whose lunch table you wanted to sit at, and people gravitate to that," says Biggs, who has been tattooed nine times by Davis.

"I want us to be in that room Brian Stevenson talked about," Biggs adds. "I want us to be the cool girls that are not only great enough to be booked, but also cool enough that people want to hang out with us, and our branding reflects that."
While not everyone can be a Voxy Lady, the group is committed to finding new and fun ways to open up that lunch table to industry people across the country.

The group's events enable professionals to get together in a relaxed, casual environment free of demo pushers and VO vultures - events where people can have a great time together.
The success of the marketing efforts is evidenced by hits on the site, attendance at events, feedback from others, and the fact that women committed to helping each other and their industry back those efforts.
"The Voxy Ladies are professional and talented, but also just really nice women who will work our hardest for you, and we'll all have fun doing it," says Gallagher. "No divas allowed."
For more about the Voxy Ladies, please visit their website:
www.VoxyLadies.com
.
ABOUT KELLEY ...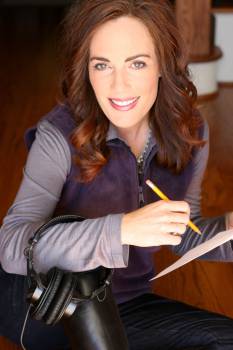 Author Kelley Buttrick is a full-time ISDN voice over talent and staff writer for VoiceOverXtra with extensive pre-VO experience in marketing and public relations. She specializes in broadcast advertising and corporate narration.
Clients comment on her ability to deliver the voice to match the message, be it a wry friend, soccer mom, corporate executive or whatever the content dictates.
Web:
www.kbvoiceovers.com

Your Daily Resource For Voice-Over Success