---
Audiobook Marketing: No One
Is Going To Do It For You Ö
Thanks to a tip I got at the

Audio Publishers Association

mixer, the next time I contacted that audiobook editorial supervisor, I was fully justified in saying,
"So-and-so told me to give you a call, and said that she would mention me to you!"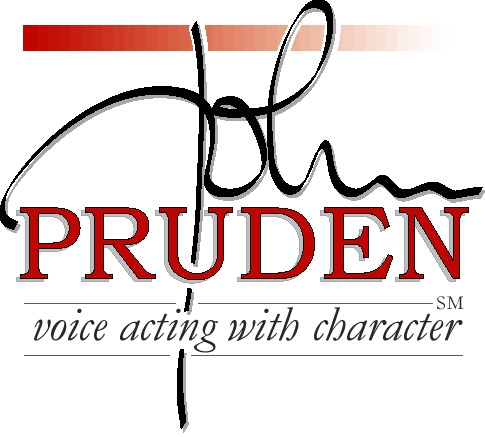 I made sure to slip her name into the conversation, which is potentially powerful stuff: He was hearing about me from someone other than me - a

very important someone

who happened to be his boss!
And when I got the editorial supervisor on the phone, he said that, Yes, the boss did mention me, and that

he

even remembered me from my contact last year. (I don't know if he remembered me for a good reason or a bad reason, but I pressed on.)
I told him that I had narrated more books in the year since we first spoke - indicating Iím a working narrator - and that I have new demos.
He said to send a new demo, and that he would listen to it and contact me, adding, "If I donít get back to you, you should keep bugging me."
Well, he never did get back to me.
Did this disappoint me? Not really, because at the APA mixer, his boss had said they needed narrators - which means theyíre growing, and that means theyíre very busy.
So I vowed to persist Ė especially since he gave me permission to "keep buggingĒ him.
The APA mixer was on Aug 18. I phoned the editorial supervisor on Sept. 3, and we had the conversation noted above.
Next, I called and left voice mails on Sept. 17, Oct. 5, and Oct. 21 - about every two weeks.
During

VoiceOverXtra

's

Mastering Audiobook Narration

workshop with

Alan Sklar

on Nov. 7, I learned that this particular publisher produces 30% fiction and 70% non-fiction, including a lot of business books.
Thatís important for me to know, because I had originally sent a demo containing a fiction excerpt.
Since I have narrated business/motivational titles, it would be a good idea to send a demo that was more in line with the majority of what they publish. This would increase my usefulness to that company - and my odds of getting hired!
So I called the editorial supervisor once more, on Nov. 10.
I got his voice mail and hung up without leaving a message. I did that because voice messages hadnít proved effective.
So I emailed instead, letting him know that I've narrated business books, and included an offer to read an excerpt from one of their titles as a sort of custom demo - a tip I picked up at the audiobook workshop.
Just three hours later, I received an email response. The editorial supervisor apologized for not getting back to me sooner, and said:
in having you record for us."
I immediately emailed back, thanking him and saying, "No problem. I understand. We all get busy!"
I included my best wishes and congratulations on his recent marriage Ė a piece of info I had picked up along the way.
So now I've succeeded in adding one more audiobook publisher to my client list.
The keys to your success in getting hired for audiobook narrations - or any type of voice-over work, for that matter - are in following these simple steps:
1. Find

out who does the hiring,

2. Ask

that person how they like to receive a demo,

3. Send

that person your demo in their preferred manner, and

4. Follow

up effectively.
Following up effectively means being persistent, but not pesky. And your approach should include offering what you can do for them.
When you consider that my effort consisted of fewer than 10 phone calls and emails, in which I used specific information gained along the way to get hired by this one publisher Ė a publisher that will probably be sending me $15,000 to $20,000 of work each year Ė then itís definitely worth the effort.
Of course, I havenít been approaching just one publisher all this time.
But even when you multiply that number of phone calls and emails by five or even 10, itís still worth it when you consider the earning potential and ability to secure steady work.
And, since I continue to approach those publishers and others, itís very likely that one or more of them will hire me in the near future.
Itís up to me to get it done, because

no one is going to do it for me

.
John Pruden is a full-time audiobook narrator who also performs in corporate narrations, as animation and video game characters, and in radio and TV commercials through his company,

Voice Acting With Character

. In just under three years, he went from being a part-time voice actor with a day job to becoming a full-time, home-based audiobook narrator. He will be writing more

VoiceOverXtra

articles chronicling how he got where he is today, and what he has learned along the way.

Your Daily Resource For Voice-Over Success