---
VOICE ACTING
Clicks, Pops And Slurps: How To
Minimize Annoying Mouth Noise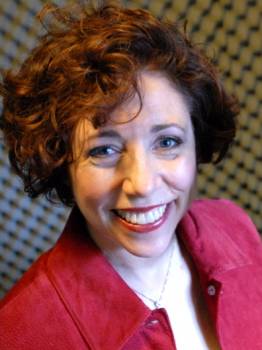 By Susan Berkley


Voice Talent & Coach



Mouth noise can be a real occupational hazard for voice talent. Some producers will even stop hiring you if can't get the problem under control. Ouch!

But never fear, there are many things you can do to reduce or eliminate mouth noise. Here's how to get to the root of the problem:



STRESS MAKES DRY MOUTH WORSE



The key to good acting is relaxation, concentration and imagination. But few people know how to really relax on cue. It's important not just for your health but for your art.

When we get nervous, certain stress hormones that effect salivation are liberated in the bloodstream. These hormones can cause your mouth to dry (or to drool, which can be just as bad!)

If chronic dry mouth, or even a mouth that's too wet, is a problem for you and your doctor has given you a clean bill of health, it's probably stress related.

Sure, relaxation techniques can help, but I've found that the most effective, long-lasting way to deal with stress is to gain awareness of the unconscious psychological attitudes that are causing the stress in the first place.



DRY MOUTH? ADD LEMON JUICE TO WATER



The tartness of lemon stimulates the flow of saliva. And remember to drink plenty of water. Keep sipping that water throughout the day.

Air conditioning and heating systems are dehydrating and you may need even more water than you think!

Keep a humidifier near you while you work so your body can absorb even more humidity. It's great for voice.



CHEW GUM BETWEEN TAKES



Gum stimulates saliva flow. Use sugarless to prevent tooth decay. Just remember to take it out of your mouth before you speak!



FOODS TO AVOID BEFORE SESSIONS



Avoid salty foods, dairy and fried foods before sessions.

Even though you may not add salt to your food, there is a lot of hidden sodium in the average American diet, especially in fast foods, Chinese foods, cold cuts, and processed foods.

Eat more fresh fruits and vegetables. Bring your lunch to work and read the labels of the food you buy. There are many low sodium alternatives and many cookbooks on the market which focus on low salt/high taste.



TAKING MEDICATIONS?



For dry mouth, allergy medicine is a real culprit, and you may be taking it to combat allergy symptoms this time of year.

Explain the problem to your doctor or pharmacist and see if anything you are taking is exacerbating the problem. Perhaps they can provide an alternative. Mention the problem to your dentist, as well.

Chronic dry mouth can contribute to tooth decay and gum disease, so make sure you get regular check ups.



EXPERIMENT WITH MIC PLACEMENT



The closer you are to the mic, the more mouth noise you'll hear. Try working a little farther away or raising or lowering the mic.

Ideal mic placement is about a hands width away, but you may need to move a little closer or farther away depending on your voice type and the effect you want.



Susan Berkley is a top voice over artist and founder of The Great Voice Company, devoted to teaching great voices around the world how to become successful voice over talent. She is the telephone voice of AT&T and Citi, author of

Speak To Influence: How To Unlock The Hidden Power of Your Voice

, and a persuasive speaking expert. A frequent media guest, she has been featured on ABC news, CNBC and in the New York Times. Through her Bootcamps, coaching programs and courses, she shares how to experience and enjoy the freedom and flexibility of the voice over lifestyle and create a home-based business. For a free CD,

6 Insider Secrets For Getting Started in Voice Over

, plus weekly tips and techniques, visit her website below.




Your Daily Resource For Voice-Over Success