---
The 2022 Voice Arts
®

Awards Competition Adds Categories, Continuing International Expansion.
Live Gala Returns to Warner Bros. Studio Dec. 18.

Awards Entry Deadline Is A 'Hard' September 10


(VOXtra) - In its 9th year, the
Society of Voice Arts And Sciences
' (
SOVAS
)
Voice Arts® Awards
competition continues an international expansion of inclusion, and returns to hosting a live
ticketed
Voice Arts® Awards Gala
(December 18 at the Warner Bros. Studio in Burbank, CA) after two years of live streaming the event during the COVID pandemic.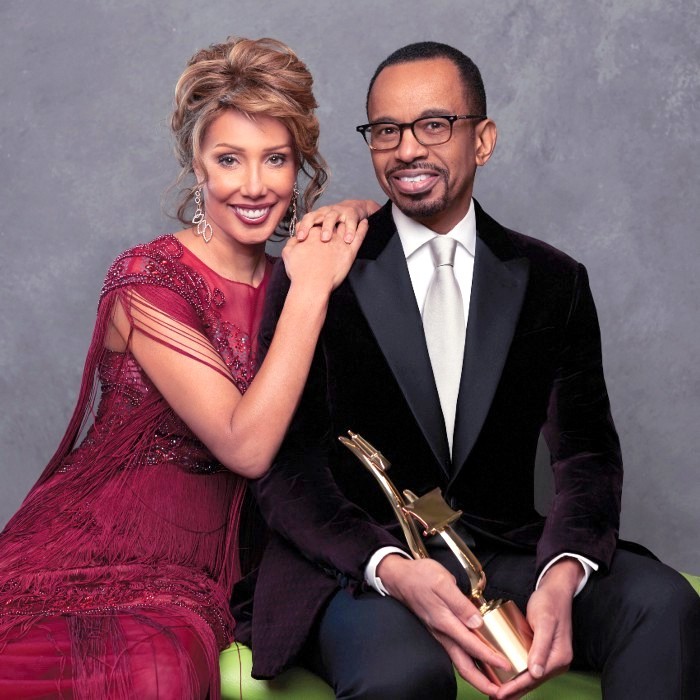 "The international voice over community has embraced us as genuinely as we have embraced them. So it would be a true missing not to give them a streaming version of the show," says SOVAS President and CEO
Rudy Gaskins
(pictured with SOVAS Vice President Joan Baker)
.
"All I can say at this time is that we're working on it, and we're hopeful."

In fact, the growth of awards categories and international reach will require some awards to be presented online only.

"It will be a shorter Gala show this year, and intentionally so," Gaskins says. "As much as everyone enjoys taking the stage to express their gratitude, we obviously can't continue to put on a show that requires three to four hours.
"It will be a heartbreak for some, but the acknowledgement of nomination and winning will still be their's to own," Gaskins adds. "It's true that many media awards shows are strictly online, so this is nothing new. But it will be a first time for our community and we're sensitive to the disappointment it will cause for some.
"We pride ourselves on having originated the Voice Arts® Awards as a live production that gives them the bells and whistles they deserve, and we intend to continue building on that tradition," Gaskins explains.
"Perhaps as sponsorships and donations grow, we'll be able to do what the Oscars and Emmys do, with separate events to showcase the winners who do not make the main stage."
ENTRIES CLOSE SEPTEMBER 10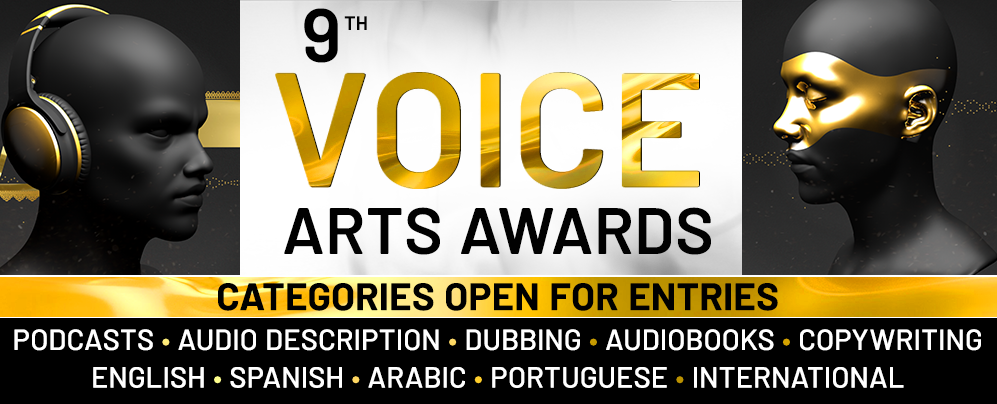 The annual competition honors performers and professionals who are involved in projects where voice acting is a central creative element of the work.
And entries for awards in the many 2022 categories (
info here
) will close on September 10.
"September 10 is a hard deadline," Gaskins says, "based on the enormous amount of behind-the-scenes production, quality control protocols, assigning entries to jurors, and getting the nominees out in time for folks to make travel arrangements. And that's not the half of it."
The primary growth of categories in recent years has been inclusion of work in more languages and nations.
For instance, English-speaking African nations have been added to categories this year, along with more opportunities in Spanish, Arabic and Portuguese languages.

Also relatively new is the category of Audio Description, which is a detailed narration track of what's happening onscreen, to give accessibility for blind and low-vision people.
"All this means considerable outreach to media professionals in all these languages and disciplines," Gaskins notes.
"The English in Africa, for example, is expressed in multiple dialects. Incorporating this incredibly talented community of voice actors required working with leaders on the ground - experts on the inner workings of the VO industry from Nigeria to South Africa."
The Voice Arts® Awards also traditionally reach beyond voice over to recognize humanitarian achievement and inspiration.
This year, the second annual
Voice Arts® Influencer Award
will be given to
Seun Shobo
, the founder and creator of the Nigeria-based
Voiceover Academy
and
VoiceoverBank
.
"Shobo's journey is an extraordinarily inspirational story from which anyone, especially voice actors, can draw spiritual sustenance to achieve their goals," Gaskins says.
The Gala will also honor recipients of the annual
Voice Arts® Icon Award
,
Voice Arts® Environmental Award
, and the
Muhammad Ali Voice of Humanity Honor
.
Gaskins adds that nearly a decade ago, the Voice Arts® Awards program was "a natural extension of SOVAS' annual
That's Voiceover Career Expo
(this year, December 15-17 at the Burbank, CA Marriott Convention Center.
Info here
.)
At that annual event, he notes, "Talented stars - celebrity and non-celebrity - demonstrated that the opportunity for acknowledgement was key to expanding the heart and soul of the community, and to showing those outside the community the enormous power, value and impact of this artistry."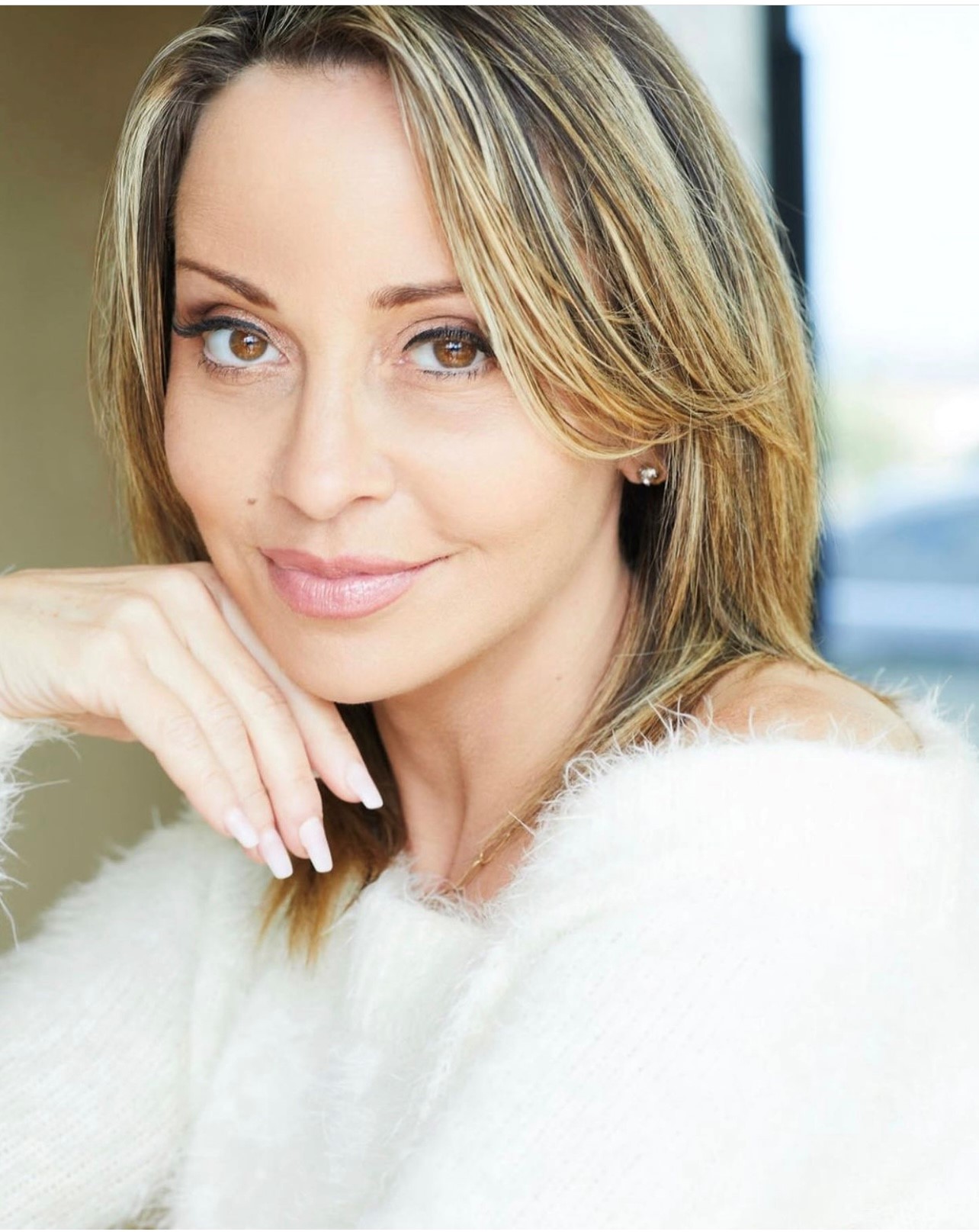 That's Voiceover Career Expo
itself also honors top voice actors and professionals who are building successful careers.
This year,
Tara Strong
(pictured)
- voice actor / actor / philanthropist - will receive the event's
Voice Arts® Legacy Award
"for her undeniable career accomplishments and influence on the industry as a whole," Gaskins notes. This will be a keynote presentation followed by audience Q&A.
For more about the Voice Arts® Awards and other SOVAS programs, visit:
www.SOVAS.org
.

Your Daily Resource For Voice-Over Success