---
VOICE ACTING
Political Voice Overs: Choosing Which
Jobs You'll Take, And Being On Call 24/7

June 25, 2015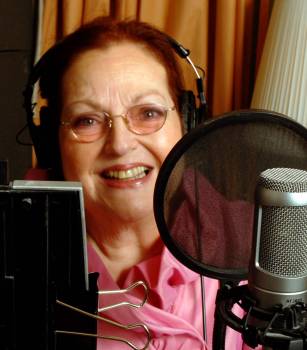 Note: On June 30,

VoiceOverXtra

presents the timely new webinar,

Political Voice Overs: How To Win and Get Them

, led by the author of this article, who has voiced political campaigns for many years. Webinar details.



By Bettye Zoller




Voice Actor and Coach



Political media campaigns are costly! Yet this can be a bonanza for voice actors who voice the radio and TV ads, telephone messaging, videos and more.

First, some quotes from a recent

Fortune

article about political campaign startup costs:

Iowa

: $8-10 million. Voters here are not impressed by lavish spending.

New Hampshire

: Surprisingly pricey. This is the seventh largest media market in the U.S. Its airwaves are three times as expensive as those in Iowa. In 2012, Mitt Romney, a part-time resident here, spent $20-$35 million. Expect a lively, costlier battle.

South Carolina

: The Super PACs matter. On average, total start up costs here are about $35-$43 million.

Nevada

: Just one month of TV ads here will cost roughly $2 million. Total spent to get off the ground here: $40-$50+ million.
In another recent article on

Fortune.com

, voice actors talked about choosing work to accept, and being "on call" 24/7. Some paraphrased excerpts from that ...



VOICE OVERS - SINCERELY



"If a voice sounds sincere, it could be the voice talent actually is."

This maxim means that some candidates want only TRUE followers - or at least, true believers in their political party, to work in their campaign.



Bob Jump

, a GOP voice actor, says "People who do political voice overs don't always have the luxury of choosing the candidates or the issues, but at least, they can choose the party [for which they want to voice]."

Would a listener to radio or TV recognize that a voice was announcing for more than one candidate or party?

That's doubtful. But some advertising execs think otherwise. And candidates sometimes agree.



Katheryn Klvana

, who voices only Democratic ads, says, "If you do enough, you'll have to choose. It's a matter of not having a conflict."

She was a full time political consultant before she became a full time voice actor. She chooses to work for left-leaning clients, Democrats. That's her political leaning. Besides, she notes that political parties often have a "stable" of voices they prefer to work with one year to the next.



12 SPOTS A DAY



During the peak political season in a given year, usually summer through November 3, busy voice talents can do as many as 12 spots in a single day.

And since many candidates produce ads last minute to address pressing issues or to rebut something someone has said about them, a talent must be on call 24-7. From 6 a.m. to 2 a.m. on Saturday night, a talent must answer his or her phone and be recording capable.

Of course, a talent must have a studio at home. A script might be received at 8 in the morning and must be on air by 10 a.m.

"Sometimes it hurts to turn down lucrative work," says

Craig Sechler

, a Democratic voice performer, but you "have to stick by your choices if a deadline is too tight."

Another point that has been brought up by some is leaking information about a campaign to a competitor, so sometimes, you'll be asked to sign a legal "Non Disclosure Agreement."

But in choosing what and for whom to voice, Bob Jump says, "My place in the food chain is to deliver a message, not to question it."
--------------------------


ABOUT BETTYE


Bettye Zoller is a multi-award winning international voice talent and trainer, and owner of

VoicesVoices.com

, a voice over production and training company based in Dallas. Winner of Clio, Addy, Golden Radio and many other awards, she coaches individuals and conducts workshops and seminars at her Dallas studio.

Email: btzol@aol.com
Web: www.VoicesVoices.com


Political Voice Overs Webinar

on June 30, 2015: http://bit.ly/PoliticalVoiceOversWebinar



Your Daily Resource For Voice-Over Success