---
The Don's 'Daily Inspiration' Is Now A
Lifelong Bond In Erik Sheppard's Tattoo
The late voice over legend Don LaFontaine remains in our thoughts and hearts in so many ways.
"He continues to be a daily inspiration," says Erik Sheppard, voice talent and prez of Voice Talent Productions, the online voice over talent agency.
In fact, it's now a lifelong bond for Sheppard, who has tattooed an image of "The Don" to his left leg.
"He is there with me every day," Erik says, "so any way I can repay the favor and remind people of how he touched our lives makes me happy."
Erik notes that the tattoo is "Amazing work from Irish Jay at Tattoo Lou's on Long Island."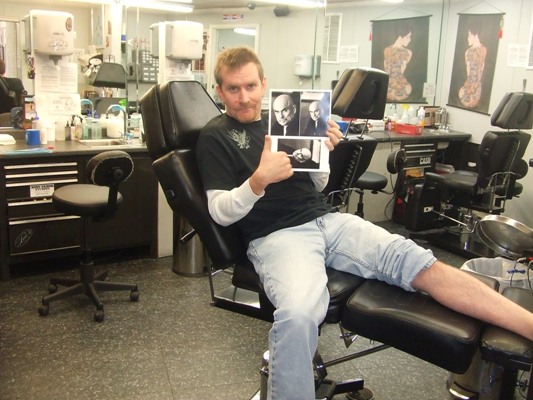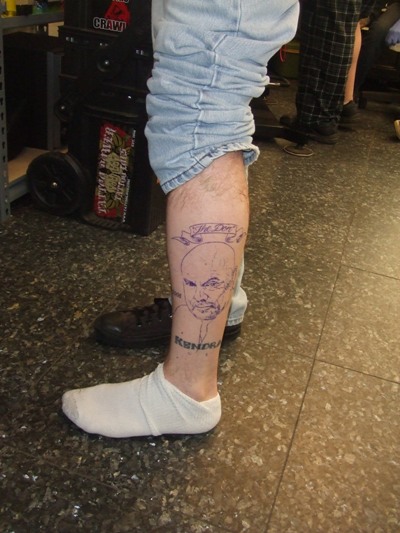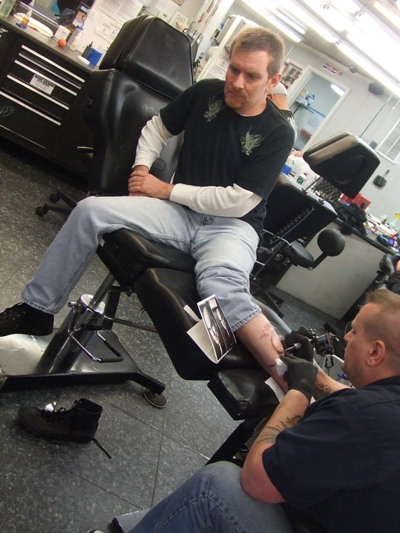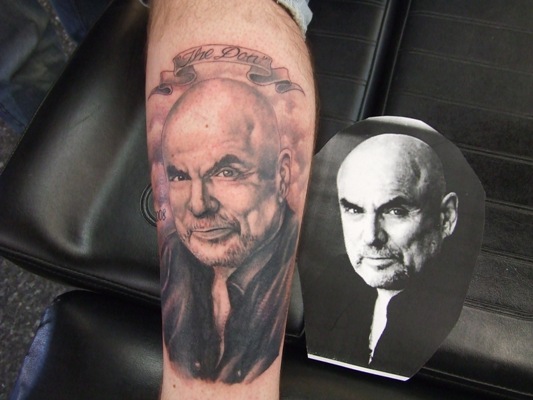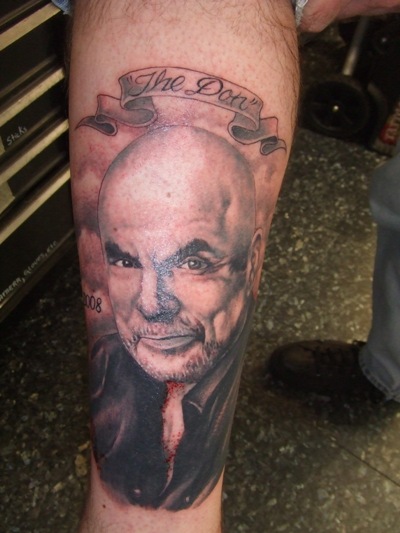 Ouch! But what a tribute.
If you'd like to contact him:

Your Daily Resource For Voice-Over Success