---
CAREER
Do You Fear Failure At Voice Over?
Treat Yourself To New Thought ...
November 3, 2014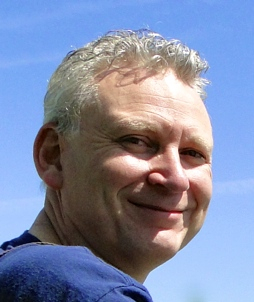 By Paul Strikwerda
Voice Actor
If I were to ask you:"What is one of the greatest motivators of behavior on the planet?Ē What would you say?
Before you answer, let me add this: All animals respond to it, including us, humans. Every year, companies make billions of dollars because of it. People lose sleep over it. Others are driven to insanity because they canít handle it. Some people use it for entertainment purposes.
The remarkable thing is this: Most of the time we donít even know if it is based in reality.
It doesnít matter. Alfred Hitchcock knew that our imagination is way more powerful than anything he could ever put on celluloid. He famously said:"There is no terror in the bang. Only in the anticipation of it."

WHAT DRIVES US?
One of our greatest motivators is FEAR.
Around this time of year we are all reminded of our love-hate relationship with fear. We love scary movies. Terrifying videos games are worldwide bestsellers. The most dangerous amusement park rides have the longest lines.
Fear is fun!
Why else would people jump out of airplanes, swim with sharks, or scare each other on Halloween, dressed up like zombies?
Yet fear can paralyze and suffocate. It prevents people from even trying. Fear is the spirit behind the inner voice that whispers:
"Iím not good enoughĒ

"I donít deserve thisĒ

"Iím sure I will failĒ

"People will laugh at meĒ
DIFFERENT FEARS
Of course, I should stop for a moment to make the distinction between rational and irrational fear.
Fear of heights, ferocious animals, and fear of evil men with loaded guns is usually a good thing. When the danger is real, fear is meant to protect us from harm.
However, we often suffer needlessly because weíre afraid of things that may happen, but probably never will. In holding on to irrational beliefs, we deny ourselves a chance to find out what will really happen when we dare to take a risk.
THEY SAID BEWARE ...
Many, many years ago I decided I didnít want the security of a corporate job with corporate hours, and corporate benefits. I defied the expectations of family and friends by becoming a freelancer.
Why? Because something inside me knew that the opposite of fear was freedom. I needed to be free to do my own thing in my own way, and in my own time.
Looking back, I canít say that my road was without bumps, and that my game was free of curveballs. There were times I wished I had a regular schedule, and a regular paycheck.
And yet, I am so glad I didnít listen to those who warned me it would never work. Those people are now jealous that I can set my own hours, my own rates, and that I work out of my own home.
LIBERATE YOURSELF
If you wish to claim the rewards, you have to embrace the risk, defy your critics, and defeat your fears.
There will always be a million reasons that hold you back, but you only need one good reason to go for it.
What is yours?
Believe me, if youíre a self-starter and you run your own business, you will be asked to dig deep. People will test you, they will ridicule you, and they will desert you when you need them most.
Thatís scary, but not in a Halloween sort of way. In these times you will ask yourself: "Why am I doing this? What is my motivation?Ē

YOU'VE GOT TALENT
Even though you and I may not know each other, I do know this: There is something you are really good at. Maybe it has to be developed and refined. Perhaps it needs a few more years to mature. But you know the fire is burning, and you feel the yearning.
That talent and that fire is one of your many strengths. It is one of the reasons why youíre here. You owe it to yourself and to the rest of us to stand in your strength.
That strength will help you turn your fear into faith. By faith I mean self-confidence.
Faith will help you believe you can make it, even in the absence of proof. After all, how can you prove something that hasnít happened yet? You have to believe it, before you can see it.
I donít know who
Paul Sweeney
is, but he said something powerful that has always stuck with me:
"True success is overcoming the fear of being unsuccessful.

"



If you allow yourself to be motivated by fear, your focus is on what you donít want.
Take it from me, thatís not where your energy should be. Your energy should be on your strengths and your goals. Not on your weaknesses.
THIS WEEK'S CHALLENGE ...
This week, do yourself a favor. Do something uncomfortable. Do something youíre a bit afraid of; something that scares you.
Donít pick your greatest fear. Pick something small for starters. Big success is built on a series of small achievements.
Discover that what you were initially afraid of, wasnít really a big deal after all. Perhaps what you expected to happen, didnít.
Next week, pick something else; something a bit bigger, and build on that experience. Use this trick, and turn it into a treat.
Make it worthwhile. Make it memorable. Make it meaningful.
That way, you get yourself ready for a moment when you canít choose the challenge. The challenge chooses you.
Thatís when youíll discover this simple fact: Life doesnít have to be a thriller, but it certainly can be thrilling.
---------------
ABOUT PAUL

Paul Strikwerda is a 25-year veteran of the voice over industry whose

Nethervoice

service features German and Dutch voice overs, translation and evaluation services. Born in Holland, he has worked for Dutch national and international radio, the BBC and American Public Radio. Although 90% of his work is in English, Strikwerda also records in Dutch, German and French. Clients include Novartis, Johnson & Johnson, and the Discovery Channel. And he is author of the new book,

Making MONEY In Your PJs: Freelancing for voice-overs and other solopreneurs

, and publishes an informative and entertaining blog,

Double Dutch

.

Web: www.nethervoice.


Double Dutch

Blog: www.nethervoice.com/nethervoice
Making MONEY In Your PJs

: http://makingmoneyinyourpjs.com



Your Daily Resource For Voice-Over Success