---
Website Design: 3 Big Mistakes
We Make When Creating A Site
By Steven Lowell
Community Manager, Voice123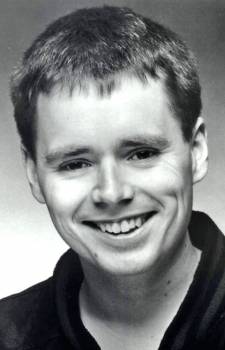 An important part of being a successful voice over talent is advertising. And a big part of that is having an effective personal website.
Here are what I believe are three big mistakes - what to avoid - when creating your own personal voice over website.
Overly Creative & Innovative Design
For the most part, website design should follow convention.
For users to be able to navigate the website, it is useful to have familiar things in familiar places.
Magazine and books publishers understand this about print, but the understanding seems to get lost on the web.
A related problem is the attempt to create your own original brand for navigation. Using "original" names for navigation just makes it harder for your audience to enjoy your site.
Navigation links are like road signs - they need to be descriptive, and make sense to everyone.
Unconventional design and navigation will most likely result in confusing your audience.
Too Much Focus on a 'Flash and Dash' Homepage
I know it is fun for a creative person to make his/her voice over homepage look like Times Square on New Years Eve, but this is a common mistake.
If you want your site to work for you, you need to think about how people will use your website, not how I want them to use it.
There are many ways for people to land on your site, such as via search engines and external links.
So it is important to understand how each page created serves the person viewing it.
This is easy to research using conventional testing.
For instance, if you were going to find your own page as a potential client, would that page make you reach out to you for work, or just confuse you?
One effective strategy is to have parallel, consistent links in articles, so that users always know where they can go to find the next bit of your information (without overdoing it, as I explain below).
Related stories about you and recent testimonials on your voice over work all work well.
Being a 'Link-Aholic'
Offering links for users to find more content is great, and essential to usability.
However, it is often overdone.
Links should be treated as if they were advertisements. Commercials are good in moderation, but disastrous in excess.
Why? Links are work! They require the user to make a choice.
Finding great content is a reward for the effort to get to your page, so there is no value in spoiling the experience for them.
The point of creating great content for your audience is so that they can enjoy it. Loading the page up with columns full of links inevitably reduces the space for reading and makes text harder to read.
It also sends the wrong message:
"Thanks for coming, now go somewhere else."
IT'S ABOUT YOU ...
Most Important: Remember that your website is ABOUT YOU.
Perhaps the biggest mistake is to create "the digital community of you" through your own personal website. It usually starts innocently enough, having you and your many friends discussing things back and forth on your website.
But inevitably this will lead to your web page becoming an effort to discover its original purpose - to sell YOU.
The general message of your website should be about selling you.
KEEP IT SIMPLE
A website with any other information not related to you becomes irrelevant, and it is unlikely to have much meaning for anybody else.
Remember this quote: "The shortest distance between two points is simplicity."
Stay creative and original, but never forget what the customer who wants to hire you is thinking!
ABOUT STEVEN ...
Steven Lowell is a voice actor based in New York City, and Community Manager for Voice123, the online voice over marketplace that provides online auditions and work for its members.

Your Daily Resource For Voice-Over Success