---
Is Voice Acting Your Business
Or Your Hobby? Take Control ...
By Miata Edoga
Actor & Financial Educator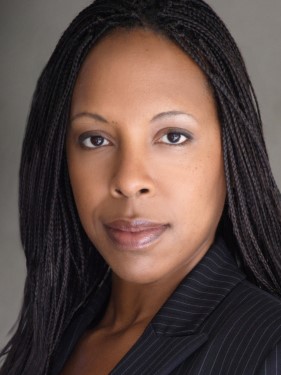 One of the biggest mistakes we make as voice actors and actors is treating our career like a hobby, rather than a business.
Think about what makes a business a business. Think of how a big company runs things.
I'm sure we would all agree that in order to be successful, those companies have to be extremely financially organized:
They know how much money they earn and exactly how much money they spend.

They have a business bank account and business credit cards – which they use for ALL business expenses.

They know when they have made a profit and how much.
Do you run your voice acting business like this? If the answer is no, then you are not running a business.
What you are doing is merely engaging in a hobby, and it may be an expensive one.
YOU CAN DO IT
You might be saying, "But I'm no accountant!" True.
However, as challenging as it may initially seem, you can and must learn to get financially organized, to keep proper track of your business finances and keep them separate from your personal finances.
Let's take a look at some of the critical steps you should implement immediately.
FINANCIAL FILING CABINET
If you have all of your bills, receipts, bank/credit card statements and other financial records in piles or bags or shoeboxes – your first step is to CLEAR THE CLUTTER and start getting financially organized.
At Abundance Bound, we teach our clients to "Power Sort". Turn on some fun music, spread out on your living room floor and start attacking each pile, putting papers into relevant categories.
DO NOT worry about throwing away at this point – the purpose is simply to allocate all papers to their appropriate place.
CALCULATE STARTING POINT
It is important that you start immediately tracking your earnings and expenses. T
he key to getting to your financial destination is to figure out from where you are starting.
As voice actors and actors we generally have an income that fluctuates:
We may land a part in a film, commercial, or television show, or have a particularly great tip week waiting tables.
And sometimes you may believe that there is no way to track accurately what your monthly income is. T
his is absolutely not true, although it does require a little footwork on your part.
FIGURE AVERAGE INCOME
In order to determine your average monthly income, you will need to calculate your earnings over the last six months.
Virtually every person who takes the time to do this will find that earnings patterns emerge, and that they are able to determine an average figure of what they are earning each month.
Having your accounts on a computer program such as Quicken will greatly help this process, as you can review earnings at the touch of a button.
NOW FOR EXPENSES ...
The next step is to do the same thing with expenses: go back through the last six months and average them out.
If you do not have six months worth of receipts, checkbook records and credit card statements, average what you can. From that point on, religiously record every transaction (even if it is pennies).
In a few months, you will have a true concept of your expenses.
TAKING CONTROL
There is one reason why many of us don't take the time to do this. We are afraid of discovering the cold hard truth that we are spending more than we are earning.
Trust us, no matter how bad it may look, once you actually have those numbers in front of you, you will be shocked at the number of ways you can start to improve them. For instance:
Open a business bank account. You can easily start a DBA (Doing Business As), which will allow you to qualify for a business account.
Place your personal earnings (your day job) in your personal account, and put your business earnings (voice acting jobs) in your business bank account.
Pay for all of your personal expenses (rent, groceries, clothes, vacations, etc.) out of your personal account, and pay for all of your business expenses (training, equipment, etc.) from your business account.
Have a separate business credit card (even if the card is in your personal name).
Charge personal items to your personal credit card (hopefully you are paying off the balance every month), and business expenses to the card that you have designated for business.
This way, if you are carrying a balance on your business credit card, then the interest will be tax deductible. This is not possible if there is even one personal expense on the card.
LOAN TO YOURSELF
Right now, you may be saying, "I don't make enough money from my voice acting business to pay for all of those business expenses."
If this is the case, simply make a loan from your personal account to your business account - and make sure you record that loan.
When your voice acting business becomes profitable, it can then repay the loan.
NOT A HOBBY
Why is it important to follow the suggestions above? If your business is not run as such, you will never be successful.
Do not expect to make business income as long as you are treating voice acting like a hobby.
If you do not keep appropriate records - records that clearly indicate you are running a business (separate from your personal life), then if you are audited, the IRS may classify your business as a hobby.
This could mean loss of tax deductions and possible penalties.
But by keeping accurate records, y
ou will be able to track the progress of your business easily. You'll watch as your income increases and know the point at which you actually turn a profit.
COMMIT TO SUCCEED
You can do this! Have faith in yourself and your voice acting business. This is your company.
If you make the commitment to pay attention to its financials – I promise you will see it grow!
Miata Edoga is the president and founder of Abundance Bound, a financial education company for actors, voice actors and artists. The company focuses on teaching critical money management skills that allow clients to pursue their craft without the heavy burden of financial stress.