---
Create Characters To Breathe Life
& Personality Into Your Message
By Sherri Berger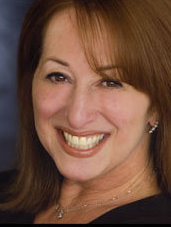 Sadly, the myth or misconception that having a "Voice-of-God" - or a beautiful deep - voice is the key ingredient to a successful voice-over career couldn't be further from the truth.
So let me dispel that myth right now.
In fact, a voice like that is not even necessary.
So what is necessary, you may ask?
The ability to interpret - to breathe life and personality to the message you're voicing.
It's the life, meaning, magic, uniqueness you bring to the script. It's how you approach the script.
CONCENTRATE ON MESSAGE
People get so concerned or involved with the sound of their own voice that they're not concentrating on the message.
If you're not clear about the message you're trying to convey, the message won't be clear to the listener either.
So, for now, concentrate on the interpretation and not the quality of your voice.
DISSECT THE COPY
Voice-overs are an extension of acting.
I have found the best way to develop a character and learn skills of interpretation is to adapt the basic acting techniques of dissecting the copy and breaking it down into questions and answers.
DEVELOPING A CHARACTER
THE FOUR GUIDEPOSTS TO SUCCESS
1. Who am I?

2. Who am I talking to?

3. What is the salient point of the copy?

4. What is my point of view?
1. Who am I?

The answer is you in a given situation, unless you're playing a character where the person talking is totally different from you.
2. Who am I talking to?

Unless otherwise stipulated in the copy, you want to create an intimate read. So, talk to one person. Don't talk at me, talk to me.
Learn to modulate your voice. The microphone will do about 98% of the volume work for you.
Talk to someone you know - someone with a face and name. Don't generalize by saying, "I'm talking to people who love chocolate chip cookies," for example.
The right way would be, "I'm talking to my friend, Suzie, who is a chocoholic."
3. What is the salient point of the copy?

Usually, there are only one or two specific messages in the copy.
If you're not sure what it is, look at the last few sentences and it should become very obvious.
No matter how flowery the copy might be, it will summarize and leave you with the important message at the end.
4. What is my point of view?

Once you have determined the message, you can develop a point of view. In other words, how do you feel about this product?
Once you've determined how you feel about it, you can deliver the message with the right conviction, feelings and emotions so that the listener will come away feeling the same way you do about the product.
Delivery Note: Keep in mind that your job is not to sell - you are not a salesman. You are the messenger, delivering the message in the most interesting, fun, creative way you can.
The sell points are in the copy.
IT'S ABOUT RELATIONSHIPS
If you think about it, life is about relationships and how we show our feelings and emotions in those relationships.
The mantra you should develop revolves around this aspect: reading copy is about emotions and how it feels to you - rather than the mechanics (what words you emphasize, going up or down at the end of the sentence, pausing, etc).
Create intimacy by speaking to one person and not the world.
DEVELOPS CHARACTER
Why go through these laborious steps?
By answering these questions, you're forced to develop a fully realized character with personality, feelings and emotions.
It will help you develop a point of view. Without true understanding of the scene and how you, the actor/character feels about it, you're just reading!
And that's what will make the read come alive.
SEE IT, TOO
In addition to dissecting the script using the four guideposts, talent should also visualize the scene.
What's happening in the scene?

Where does it take place?

Visualize beauty shots of the product.
Consider the mood of the spot, too.
Is it humorous, serious, upbeat, warm and friendly, flat, hip ...?
USE YOUR BRAIN
What surprises most people entering the voice-over business is how cerebral developing a read can be.
Generally, beginners tend to focus on their vocal quality. But the most important tools of the trade are:
how you think,

your ability to analyze the script's thoughts and message,

your creativity and ability to create characters, and

your own personal intuition.
OK - YOUR VOICE, TOO
Earlier, I stressed that having a beautiful voice is not necessary in becoming a successful voice talent.
That is not to say that voice quality is of no importance. Quite the contrary!
There are many variables in creating the right voice for a particular commercial or situation. If you have a unique or unusual sounding voice, this could be the perfect career for you. That is, if you know how to use it.
The more versatile your voice, the more opportunities will be available to you.
BE TRUE TO YOURSELF
Most people cannot be everything to everyone, so don't fret because you do not have the ability to be extremely versatile. Many high earning voice actors have a limited range, yet their particular style and vocal quality is in great demand, and they do very well.
Believe in yourself for what you can do well.
Do not be discouraged by what you cannot do, for it will be your downfall.
Be true to yourself. That is to say, don't try to be what you are not. If you do not have the almighty "Voice of God", don't worry about it.
Capitalize on the qualities you do have. Stick to that which is more in keeping with your vocal range, and let the people who have the "Voice of God" do the commercials that call for that sound.
ABOUT SHERRI ...

Sherri Berger is a top voice talent and coach, and founder of Voice Over U, offering voice-over workshops in Chicago. With an extensive background in radio, advertising and film, her voice has been heard in many high-profile commercials, including McDonald's, Sears, Chrysler, Sprint and many Chicago-region spots. She also voices cable TV promos and audiobooks. She has served on the SAG Council and the boards of AFTRA, The Women's Ad Club, Women in Film, was chairman of the AFTRA/SAG Conservatory for many years, and is listed in Who's Who in American Women.

Your Daily Resource For Voice-Over Success