---
Monday, Monday ... Trust That Day
For All It Can Be - Take Charge!
By Penny Abshire
VoiceActing Academy & VOICE 2010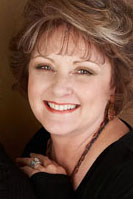 As I go through posts on Facebook and other networking sites, I can't help but notice that an alarming number of status updates start with statements like:
"Ugh, it's Monday!"
"I know today is going to last FOREVER!"
"I hate the first day back after a holiday – nothing ever goes right!"
Mind you, a lot of these folks are voice actors. It makes me so sad to read how they are literally PROGRAMMING themselves to have a terrible, awful, very bad day!

And I'm absolutely certain that they do.

We must remember that our body hears every single word we say – and then acts on it.

If you are determined to have a lousy, tiring, disappointing day, it is guaranteed you will. Most people will deny that they do this, but we've all done it, and we know it's true.


Here's a very simple way to have a better Monday or any day, interview, audition, IRS audit, whatever - just by changing the way you think, and what you say to yourself.


Before you fall asleep tonight, really imagine your next day. See it in your mind's eye.

Say to yourself,
"I am going to have an amazing day tomorrow! Everything is going to go right for me. I will feel GREAT!

"The traffic will be a breeze! I will be sharp and focused, and everything I try will work.

"Every audition will feel great, and I'll hear from several producers who want to hire me."
Or think up whatever scenario works for you.

But here's the most important thing. Allow your imagination to telegraph to your body exactly how it will feel to have that kind of day, and then let your body actually FEEL it as you lay there in bed.
Call it your Perfect Day, if you will.
Does the thought of it make you smile? Are you excited to see how the day pans out?

Omigosh, friends! This works SO well! Even if you are dreading an event the next day - maybe you have to talk to a client you suspect is unhappy with your work, or you have an interview for a job you're not too sure of - if you let your body believe that all is well – it will be.

Just try it! See if it makes a difference.

Don't let yourself be one of those "I Hate Monday" people.
YOU are in control of your thoughts and your destiny – no one else. So TAKE CHARGE!
ABOUT PENNY ...
Penny Abshire is senior producer, creative director and voice talent at the VoiceActing Academy in San Diego, CA, where she co-teaches workshops (in-person, by phone and on the road) with James Alburger. She and Alburger are also co-producers of VOICE 2010, the VoiceOver International Creative Experience, June 2-5 in Los Angeles.
A classically trained concert pianist - performing since the age of seven - actor and dancer, she has won numerous industry awards and is author of the popular book, Demo and Marketing Magic for Voice Actors.

Email: info@voiceacting.co

Your Daily Resource For Voice-Over Success