---
MARKETING
Got The Summertime Business Blues?
Plant Seeds Early For The Long Game

August 3, 2017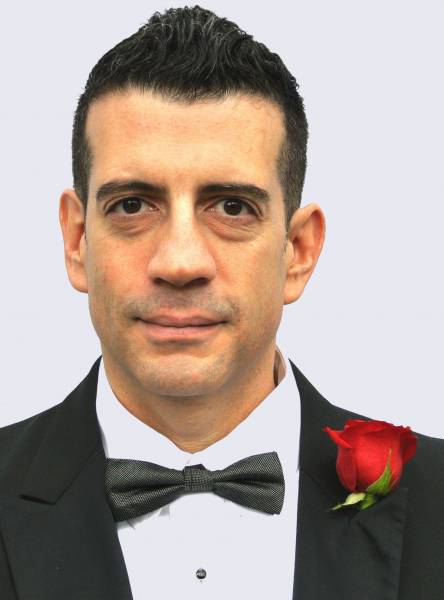 By Paul Stefano


Voice Actor



Last week I was reminded that marketing and planning really need to be long range.

A colleague posted on social media that"July is always a bad month" for voice over work.

As I reflected on the post it occurred to me that July 2017 had actually been my BEST income month.

Why? The seeds that came to grow and bear fruit in July were planted long ago. Let me explain.



PLANTED LAST NOVEMBER



Three of my largest paying jobs to date were with a company that I reached out to in November 2016 - the 16th day, to be exact (that point will be important later).

I'd sent a simple blind email to a large eLearning company asking if they would like to add me to their pool of talent. No immediate response.

I waited patiently, and in fact, just sort of wrote the whole thing off.

Then in January I got a response.

"We are interested in working with you. Tell us about your rates."

So I replied with fair rates, directly from the Edge Studio Rate Card.

I thought,"Here comes the gravy train." After all, I'd responded the same day and the representative from the company answered, "Great! I'm re-working our internal database for the team and will follow up in February with some more info/questions."

WAITING PATIENTLY

I sent a follow-up the last day of February. After all, follow up is important, so long as you are not obnoxious about it.

I got a quick response from my contact: "Yes, I've been terribly behind with this project. I still plan to follow up, it will just be a little later than I originally expected."

Wonderful, I thought. Things were progressing. After all, it had only been three months since my initial contact.

So, I waited. This time, waiting patiently, promising myself not to be a nudge.

And after few weeks, I let it go. Maybe the company wasn't interested in me after all.

'I HAVE A JOB FOR YOU'

Then on May 16 (see, I told you that was an important detail) I got my first job with that company.

The greeting was simple and to the point: "Hi Paul, I have a job for you!"

I recorded their project. Two more jobs came quickly - and another is in the works this week.

Suddenly, I'd had my best voice over month ever and this company has become a regular client.



POLITE PERSISTENCE



The point is, it took time. My initial contact was on November 16, 2016. My first job was done on the following May 16 - a full 6 months later.

So, what are the takeaways?

Plant your marketing seed. Always promote yourself and your voice over business. Never stop.

Be patient. Clients are busy! While you may be concentrating on working with them right now, they are likely working with dozens, maybe hundreds of other vendors.

Be persistent. Follow up (politely of course), and don't stop until you either get an answer or secure work. I suppose at some point there is a time to "just give up" on followup. That point is different for everybody, and you'll have to decide when enough is enough for you.
Stick to these points and play the Long Game to reap the rewards.
------------------


ABOUT PAUL


Paul Stefano is a voice actor with training dating back 20 years. His primary focus is narration, eLearning and audiobooks. He also co-hosts

The VO Meter

podcast, helping newcomers to the business.

Email: paulstefano@gmail.com
Web: www.PaulStefano.com


The VO Meter Podcast

: https://vometer.com



Your Daily Resource For Voice-Over Success