---
Newcomer: Protect Your Voice -

Your Most Important Equipment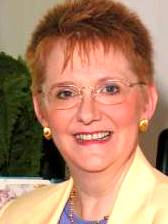 By Ann S. Utterback, Ph.D.
Broadcast Voice Specialist
As a newcomer to this business, you're probably chomping at the bit to do your first voice over job.
You no doubt have given lots of thought to what type of microphone to use, what computer program will work best for you, and how you will set up your recording studio.
But have you thought about ways to protect your most valuable equipment? I'm talking about your voice.
NO HEALTHY VOICE, NO CAREER
Without a healthy voice, you won't even get your first job. And if your voice has problems once you begin getting jobs, your career will come to a screeching halt.
Here are 10 tips you can use to keep your voice healthy. Most of them don't take much time, but the payoff is huge.
Practice abdominal-diaphragmatic breathing to decrease tension in the laryngeal (voice box) area.
Basically, you want to initiate your breath low in your torso. Think of expanding your stomach at your waistband to inhale, and bringing it back in to exhale.
This breathing takes the tension away from your laryngeal area and gives you the most air to work with. Click
here
to see my video that explains this type of breathing.
Keep your vocal tract moist by drinking half your body weight - expressed as ounces of fluid - per day. This fluid needs to be decaffeinated and nonalcoholic.
Why do you need this much fluid? Because you want to plump up the cells in the laryngeal area so they are healthy.
You also want the correct amount and consistency of mucous in your throat.
Mucous protects the fragile vocal folds, which are cords of tissue and ligament about a half inch long, keeping them from being injured as they do their job of making sound waves.
If you'd like to see the vocal folds at work, click
here
.
By the way, if you exercise vigorously, you need about two-thirds of your body weight in fluids (in ounces) per day.
Here's a
fun app
that will help you keep track of your fluid intake.
Do not smoke or expose yourself to the smoke of others.
This needs very little explanation except to point out that if you smoke you are bathing the top of your vocal folds in carcinogenic toxins when you inhale and the bottom when you exhale.
Nothing is more devastating to your voice. If the fact that cigarettes kill half of the people that use them is not enough to get you to stop, maybe your livelihood is. Stay away from cigarettes and people using them!
Limit throat clearing and coughing. Both of these activities violently force air through the vocal folds.
When we cough, the air comes through these folds at supersonic speeds. The tissue is very delicate and can be harmed by this forceful use.
If you have a cold and a cough, use cough drops to limit your coughing.
Stay hydrated, as well, for the reasons in point No. 2 above.
5. BEWARE OF MILK PRODUCTS
Avoid milk products two hours before on-air work.
I say this because many people find that milk products cause more mucous than they need. The result is that they have to clear their throats more often.
You should experiment with this to see if dairy products give you this reaction.
Do not eat close to bedtime.
Doctors generally agree that we should stop eating any food at least two hours before bedtime to avoid the possibility of a condition called
gastric reflux
.
This condition causes morning hoarseness in people. It is a very common problem, and it can result in vocal damage from throat clearing.
Do not talk loudly or yell in noisy environments, such as sporting or music events.
Just like coughing, loud talking and yelling blasts air through the vocal folds at high speed.
This can cause inflammation and damage to the muscle and ligament that make up the delicate vocal fold tissue.
Avoid mouth breathing except for speech.
Breathing through your mouth will cause dryness in your mouth and throat. As mentioned above in point No. 2, it's important to keep the vocal tract hydrated so that the tissue is protected.
Breathe through your nose at all times except when you are speaking.
When speaking, nose breathing is too slow and will always produce some sound.
If you do become hoarse, limit your talking and use a breathy voice, not a whisper.

Whispering puts a lot of stress in the muscles around the vocal folds and the folds themselves.
You want to keep your throat as relaxed as possible, especially when it has inflamed tissue.
Practice what is described in point No. 4 in terms of coughing and clearing of the throat, as well.
See a physician if hoarseness, pain, or odd sensations in the throat last for more than two weeks.
Take hoarseness seriously. There is no way for you to know whether a simple swelling of the vocal fold tissue or a malignancy is causing the hoarseness.
It's always better to be safe than sorry. See a medical specialist like an ear, nose, and throat doctor anytime hoarseness persists.
Remember, as a voice over artist you will be making your living using the two small pieces of muscle and ligament in your throat (the vocal folds).

They are truly your most valuable equipment!


Ann S. Utterback, Ph.D., is a voice specialist with more than 40 years experience and has helped hundreds of people make the most of their voices, working with broadcasters, voice over artists and podcasters around the world. She has written eight books and over 50 articles on voice, and her Broadcast Voice Handbook is used in newsrooms and classrooms throughout the U.S. It is designed as a self-help book that teaches how to improve every aspect of your voice. Her website offers more information, including a link to her informative blog and a free mp3 to begin your voice improvement.


Email:
OnlineVoiceCoaching@comcast.net

Your Daily Resource For Voice-Over Success