---
VOICE ACTING
Saying 'Nah' To Voice Over Challenges
Shows You Don't Believe In Yourself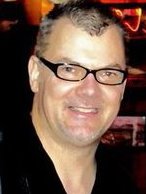 By Terry Daniel


Voice Actor & Coach





"Nah, I don't have a chance at getting that gig."

Or, "Nah, not for me."


Is it really not for you? Or is there a wall up in your brain preventing you from believing that you are qualified?

This is true in any kind of business. We get locked into the notion that a certain job just isn't for us, or there's a skill that we just can't do.

I said "nah" to sushi for decades and now I absolutely love it! What didn't work 10 years ago might work for you today.



NOW - 'NO BIG DEAL'



Case in point: A friend recently got his black belt in karate. He used to always whine that he would never get there.



"Nah, it takes like 50 years to get your black belt."


The more he procrastinated, the bigger the burden it became. It felt as big as building a 200-floor skyscraper. But now that he has the black belt, he thinks it was no big deal! Lol!

Sure, it took time and a lot of work, but he finally got rid of the "nah."



TAKE A SHOT



In the voice over business, there are many talents - including myself - who have often looked at an audition and thought, "Nah, this one isn't for me."

Sometimes that might be true. But most of the time, it's us believing that we have no shot.

I want to take a flamethrower to this attitude. My brain used to be locked into that mindset, but then I got headaches from always shaking my head and saying, "Nah."

Now, every time I audition for a commercial or narration, I believe that I am going to get the gig. Even if it doesn't happen, it trains my brain to thinking I have just as much a chance as the next talent.

So the next time you say, "Nah, not for me," take a minute to think about what you are saying. More times than not, it IS for you!



Terry Daniel has been in voice overs for more than 20 years, today specializing in technical and medical narration. He volunteers his services for

ASPCA

- the American Society for the Prevention of Cruelty to Animals, and is managing partner and creative director for the

Voice Over Club

, a voice over training organization.





Your Daily Resource For Voice-Over Success