---
Career: If You Lose Integrity,
You Lose Your Customers ...
By Caryn Clark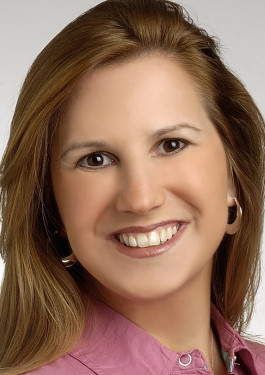 I had a bit of a meltdown when the new database technology I had been using for several months wasn't working properly.
It wasn't sorting the info I had painstakingly imported into the database properly. (Yes, importing info should be a simple task, but it wasn't quite that simple.)
Once that type of thing happens, it really makes you question the integrity of any of the information you retrieve from a database or application.
For instance if I search by X, well, then how do I know if ALL the people I put under this category are appearing? How do I know ANY of the information I am getting is accurate?

The company admitted I was experiencing a glitch, and they fixed it very quickly.
However, I decided that while they were very nice folks, and their customer service was fabulous, I didn't think I want to continue to have questionable encounters with their database.
The integrity of their product, for me, just went out the window.

So, let's tie this into the integrity of our product and the service we provide.
What are we bringing to our clients? Are we ensuring that we:
are honest,
provide good customer service,
are reliable, on time, prepared?
Whew, that's a lot of stuff. And it's all simple enough to provide. But together, things can get complicated.
Always be honest with your clients. Don't tell them you can provide something you can't.
If for some reason, you can't meet a deadline, tell them in advance and explain why.
Have a good reason though!!! Don't make excuses.
Be polite, helpful, patient.
Try to think of ways to bring something to the table that will help your client's business - something they can only get with you.
Be easy to get in touch with, return messages promptly, and be on time to your sessions/appointments.

If your client is dialing you up on ISDN, be there. Or be in the studio a few minutes early.
If you're doing a voice-over on your own, deliver the final product on time - or even before the deadline.

Read the script in advance, know what you're supposed to do.
Be there for the ISDN call. Have your dog, children, etc. in a quiet space in the house to avoid interruptions while recording.

In my opinion, all of these things help to create the integrity of you and your business.
ABOUT CARYN ...
Caryn Clark is a professional female voice-over actress with an ISDN-equipped studio that enables her to record worldwide. She has been heard on network television, The Disney Channel, VH-1, Nickelodeon, and other television and radio stations, as well as web sites across the nation and around the world. Commercials include: Rooms To Go Disney furniture, Hannah Montana products, Cabbage Patch Kids, Neopets, VH-1's Rock of Love, Charter Cable, AdoptFlorida.org, and many others. Her work appears in media including television and radio commercials, promos, video games, web and corporate presentation narrations, and telephone messaging.

Your Daily Resource For Voice-Over Success