---
AUDIOBOOK SALES
Audiobook Sales Jumped Over 20% In 2015,
And More Than 35,500 Titles Were Published
May 23, 2016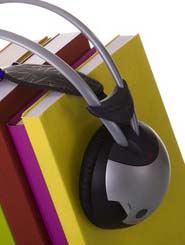 (VOXtra) - The preference to

hear

books spoken continues to soar, according to the latest annual sales survey of the

Audio Publishers Association

(

APA

), which finds a 20.7% jump in sales over 2014, to an estimated $1.77 billion.

The survey is conducted for the APA by the independent research firm

Management Practice

, and the results are based on responses from responding publishers.

Unit sales were up by 24.1% over the previous year, the survey finds. And the APA notes that this marks the second consecutive year in which unit sales increased by more than 20%.

The sales growth corresponds to a jump in number of audiobook titles published in 2015, the survey adds. Last year, 9,630 more titles were published than in 2014, bringing the total number of audiobook titles published in 2015 to 35,574.

By contrast, in 2011, the number of published audiobook titles was 7,237.

"The growth of the industry is largely due to the growing popularity of the digital download and increasing awareness and profile for the audiobook format," says the APA.

"Sales of digital downloads continue to rise - showing an increase of over 34% in both dollars and units sold from the previous year."

Also, sales for adult titles continued to dominate the market in 2015, and accounted for 90.4% of overall audiobook sales.

And fiction continued to represent the vast majority of audiobooks sold, with roughly 76.3% of audios being fiction vs. 23.7% non-fiction. The unabridged format dominated, with 96.3% of audios sold being in that format.

The Audio Publishers Association (APA) is a not-for-profit trade organization whose primary goals are to promote awareness of the audiobook industry, gather and disseminate industry statistics, encourage high production standards and represent the interests of audiobook publishers. Members include audiobook publishers, narrators and others involved with the audiobook industry.

For more about the APA, please visit www.audiopub.org.



Your Daily Resource For Voice-Over Success