---
APAC & AUDIES
'A Part Of Something Truly Special' ...
APAC and The Audies Gala in New York
June 5, 2013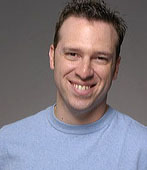 By Tom Dheere


Voice Actor



(VOXtra) - Every once in a while I take some time to reflect upon who I am as both a voice talent and a person.

Why do I do what I do?

Why is narrating audiobooks food for my soul?
I may never know all of the reasons, but I can give you two of them:

APAC

and

The Audies

.



APAC

, the Audio Publishers Association Conference, is a three-day event culminating in

The Audies Gala

, an award show that recognizes the finest in both audiobook performance and production.

But there's even more: a pre-APAC

Mixer

, a chance for the APAC attendees to get together, meet for the first time, or catch up with friends and colleagues. Like last year, the Mixer was held at Three Monkeys in Midtown Manhattan.



MY DAY AT APAC



APAC was held on Wednesday, May 29, at the Jacob Javits Center, also in Midtown Manhattan. There were separate Narrator and Publisher tracks, so we had a great choice of seminars to choose from.


The first session I attended was

Marketing Successfully and with Manners

(pictured), led by the wonderful narrator

Tavia Gilbert

. My pal

Dave Courvosier

was on the panel and I learned quite a bit about how to reach out to potential clients with professionalism and class.

Next up was

Home Studio Work Flow

, moderated by my friend

Jeff Kafer

, who did a great job of guiding us through some best practices to maximize productivity when working out of your home.

A particularly interesting session was

Listening Community Reviews

, moderated by

Karen White

. This panel discussed how and why some titles get reviewed while others donít, and the process involved.



A-LIST LISTENING TREAT



The last session of the APAC day was my favorite:

The Listening Lounge

- a highly entertaining session hosted by narrator

Johnny Heller

.

A dozen A-list audiobook narrators including

Simon Vance

,

Tavia Gilbert

,

Kathe Mazur

,

Peter Berkot

and Johnny himself read selections from some of their favorite works.

The selections ranged from the gripping ... as

Eduardo Ballerini

read from [sic]:

A Memoir by Joshua Cody

... to the clever, as

Barbara Rosenblat

read from

How I Met My Wife

by Jack Winter ... to the just plain goofy, with

Simon Vance

reading Spike Milligan and Eric Idle excerpts.

Listening to these amazing talents was like eating milk and cookies for ninety minutes straight!



THE DRESSY AUDIES GALA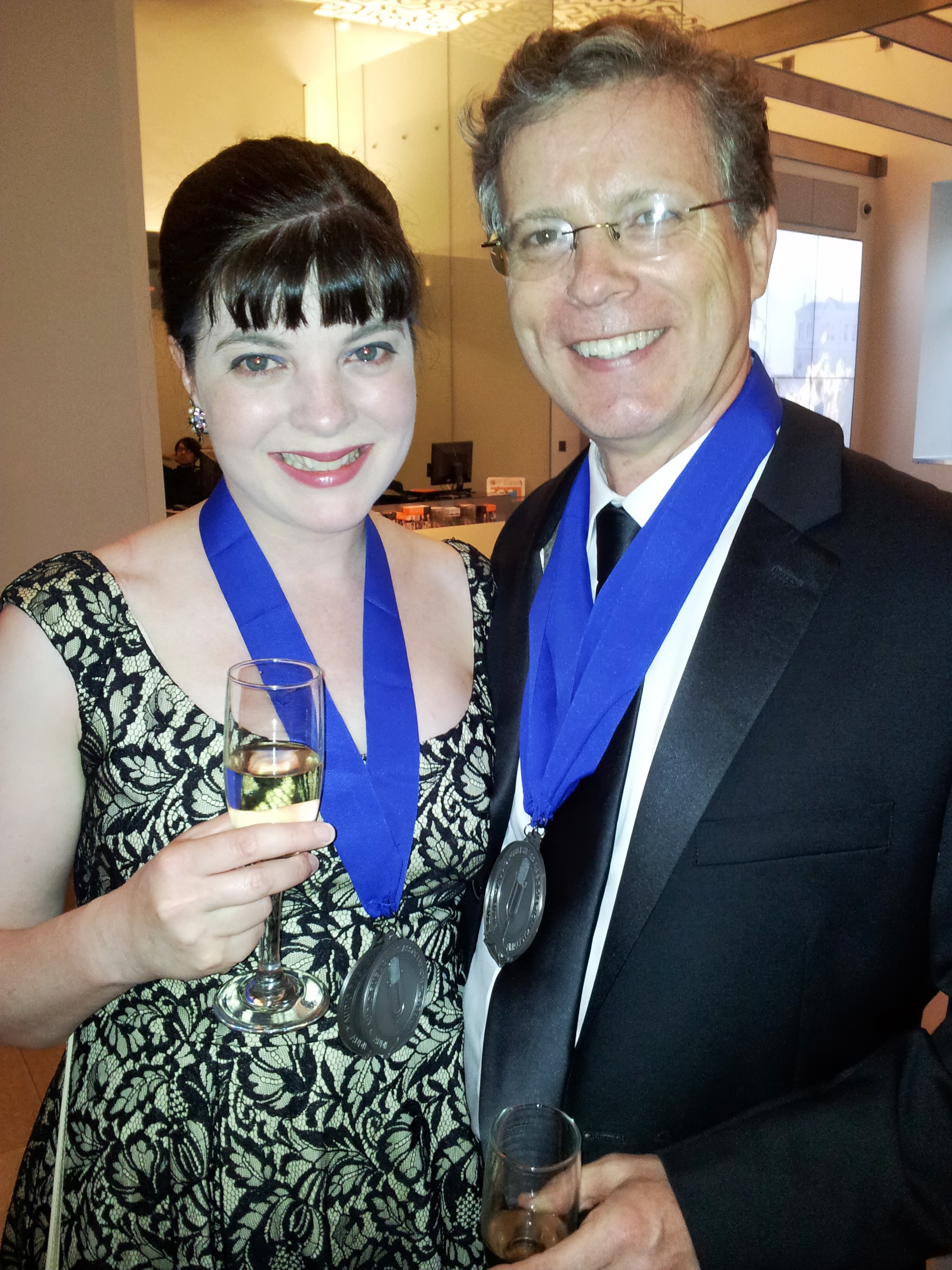 The following evening was the

18th Annual Audies Gala and Awards Presentation

at the New-York Historical Society, where scores of narrators and publishers were honored as the best in their fields for recent works. (Pictured, Audie winners

Katherine Kellgren

and

Simon Vance

.)

Everyone was dressed to the nines, and the evening's host was none other than

Lemony Snicket

(author

Daniel Handler

)!

And a highlight of the evening was watching publishers

Bob

and

Debra Deyan

receive a Lifetime Achievement Award.

Click here for the complete Audie Awards winners list.

The evening was capped by

The Naudies

, a fantastic unofficial after-party hosted by Jeff Kafer, Johnny Heller and

Melissa Exelberth

at Mustang Harryís in Chelsea. A wonderful time was had by all.



A SPECIAL FEELING



There are many, many nuggets of wisdom I could share with you on both an educational and networking level. Sure, I learned a lot about the audiobook industry and I met a bunch of great people as well as spent quality time with good friends.

Instead, I will leave you with this: Attending APAC and The Audies feeds my soul because they make me feel like Iím a part of something truly special, something bigger than me or anyone else involved.

They make me feel responsible to the millions of audiobook listeners out there who deserve my best effort.

Regardless of your profession, strive to be the best at what you do for both yourself and for everyone you touch.



ABOUT THE APA ....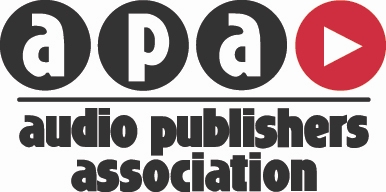 The Audio Publishers Association (APA), which sponsors the annual APAC and Audie Awards, is a not-for-profit trade organization whose primary goals are to promote awareness of the audiobook industry, gather and disseminate industry statistics, encourage high production standards and represent the interests of audiobook publishers.

Since 1986, the APA has worked to bring audio publishers together to increase interest in audiobooks. Please visit www.audiopub.org for more information.
--------------------


ABOUT TOM


Tom Dheere is a 17-year veteran of the voice over industry who has narrated thousands of projects for clients in over a dozen countries. He is also a voice over business consultant, content programmer for the

Voiceover Café

podcast, marketing consultant for the

Voice Over Virtual

online conference in September, coach at

Edge Studio

, and is currently writing and producing a comic book.

Email: tom@tomdheere.com


Web:

www.tomdheere.com





Your Daily Resource For Voice-Over Success