---
AUDIOBOOKS
How To Publish Your Own
'Public Domain' Audiobooks
January 30, 2014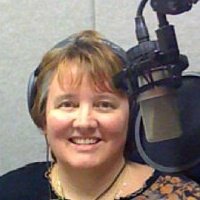 By Karen Commins


Voice Talent & Audiobook Narrator/Publisher



During the Christmas and New Year's holidays, I started seeing that wonderful TV ad from Dell, titled "Beginnings."

Perhaps it caught my attention because I have

my own story

about the quiet beginnings for a new business: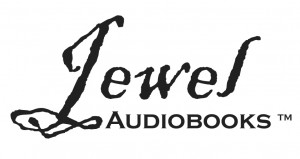 Date:

10/6/06


Time:

10:10am


Place:

10634, the cabin number of a cruise ship docked in Mykonos, Greece

Becoming an audiobook publisher has been a rough road, full of potholes, downed trees, and diverging paths that didn't necessarily lead me in the direction I wanted to go.

Only by trudging forward and refusing to give up was I able to eventually reach the destination. I offer this article as a road map for becoming an audiobook publisher on

ACX

(

Audiobook Creation Exchange

) with a public domain book.



INITIAL OBSTACLES



Ideas love speed. And I did take several immediate actions 7.5 years ago when I had the idea to create an audiobook publishing company.

I read several books that hadn't been made into audiobooks and contacted the authors about obtaining the audio rights. One author was interested, but the idea seemed to be squelched by her agent's lawyers, who were reluctant to be involved with a start-up.

Another author wanted to narrate her book herself. It took her several more years, but I see on

Audible

that she did narrate her book.

A third author was someone rather famous. I didn't receive a response to my inquiries, but I see that her book is now on Audible, too. Perhaps I gave her the idea.



LIFE INTERVENED



With the loss of my mother and changes on my day job, I put my dream of becoming an audiobook publisher on the shelf. While ideas love speed, some ideas can't be implemented immediately and often take years to develop.

All the forces in the world are not so powerful as an idea whose time has come. –

Victor Hugo



With the advent of ACX, I knew that I could finally see this idea through to fruition!

Rather than start with a book from a contemporary author, as I originally envisioned, I decided to start

Jewel Audiobooks

with what I thought would be a simpler project: a book from the public domain.

On January 1, 2013, I decided to publish the audiobook of

The Heart of the New Thought

by

Ella Wheeler Wilcox

, originally published in 1903.

I wanted to produce a shorter work that would be new to audio, and also had a message I want to share.

I often find myself in conversations about the power of our thoughts and words, so this little volume seemed perfect.

ACX

DISCOURAGES PUBLIC DOMAIN



Then, detour. ACX states on its help page for rights holders:

Currently, ACX doesn't accept Public Domain titles posted for production by third parties.



Even though Audible (parent company of ACX, and a division of

Amazon

) has countless public domain titles on its site, I didn't realize that Amazon/Audible/ACX had created procedures to discourage people from using public domain titles to create audiobooks.

They did have valid reasons for thwarting use of public domain texts.

First, Audible's customers have complained about paying for titles that are available for free elsewhere, such as on

LibriVox

. Also, sales - and therefore your royalty payments - may not be as high for a public domain work where multiple audio editions exist.

SO HERE'S WHAT I DID ...

But my idea persisted. Here is an outline of the steps I followed to publish my public domain audiobook through ACX.



1. Created publishers account



First, I created a publisher account on ACX and tried to claim the free

Kindle

edition of the book.

ACX is set up with a connection to Amazon's book database. The rights holder must have a print or ebook edition of the title already listed on Amazon.

When I asked ACX to associate the free Kindle copy of my public domain book with my publisher account so I could upload the audiobook, ACX support responded:

In order for us to accept your public domain title, you must upload your version of the book on Amazon.

The title needs to be uploaded by you with a distinct introduction or dedication in order to make it your own.



Since they are set up for this 1-to-1 match of print and audio editions between Audible and Amazon, I could see why they needed a different version.

In addition to the reasons stated above, Amazon and Audible are adding

WhisperSync

technology so that customers can switch between the Kindle and Audible editions of the text. Therefore, the editions have to match.



2. Create New Edition



I then spent considerable time in creating a new ebook edition of Wheeler's book with a personal introduction and linked table of contents to make it different from the existing free version.

Formatting the ebook and choosing the cover are beyond the scope of this article. Plenty of resources exist to help you with those tasks.



2A. Narrate the book!



I narrated the audiobook from my ebook before uploading it, so I could fix any typos in the text that I found in the course of narration.

When I uploaded my perfect Kindle version to

Kindle Direct Publishing

, it was immediately rejected because it was not differentiated enough from the free version! The KDP form letter response stated:

We offer our customers free editions of public domain titles in the

Kindle Store

. In order to provide an optimal customer experience, it's our policy to only offer differentiated versions of these freely available books… We consider works to be differentiated when one or more of the following criteria are met:



• (Translated) – A unique translation




• (Annotated) – Contains annotations (unique, hand-crafted additional content including study guides, literary critiques, detailed biographies, or detailed historical context) • (Illustrated) – Includes 10 or more unique illustrations relevant to the book ….





While it's possible that other features may make books unique, we only consider the criteria noted above to be differentiated. Examples of some features we do not consider to be differentiated include a linked table of contents, formatting improvements, collections, sales rank, price, and freely available Internet content. Please note it is considered misleading to customers to have your title claim differentiation when your book is not sufficiently differentiated.



3. Is there another way?



I wrote to both ACX and KDP multiple times asking for a fourth way to differentiate a text - as the companion to the audiobook. Neither organization offered any accommodation. I also suggested that ACX allow the first publisher to claim the free Kindle version. That suggestion wasn't adopted, either.

4. Purchased illustrations for book

I found and bought 10 (count 'em, 10!) lovely vintage images from

iStockPhoto

to illustrate my ebook.

It took some thought and time to find appropriate images that could be inserted throughout the book and in places where they logically should appear. Simply putting 10 images in one place would not differentiate the book.

I didn't mind buying the images, as I will re-purpose these illustrations to create a video to promote the audiobook.

5. New illustrated version

I uploaded my ILLUSTRATED Kindle edition to KDP and was thrilled when it was accepted for publication!

I had to note the manner of differentiation from the free text in both the title and the first line of the description.

My ebook is now available for sale in the Kindle store. Yay!

6. Claimed my book on ACX

I logged in to my ACX publisher account and claimed my edition, which was still flagged on ACX as being a known public domain book.

I clicked the link to claim the book and wrote the message explaining that I had created a different Kindle version. If I had bought the audio rights to a contemporary book, I believe I would start with this step on ACX.

All of the steps before now to create and publish a Kindle version were required only because I published from a public domain text.

7. Obtain ACX approval

Next, WAIT for the email from ACX stating that your edition has been added to ACX. This is very important!

I didn't do this step and claimed my book as soon as I saw it on ACX. If I had waited, I would have known about the next step and saved myself some aggravation and a few days' delay.



8. Create title profile



Be sure to check the box for a NON-EXCLUSIVE distribution contract, because the text is still in the public domain.

Since I jumped the gun, I had selected an exclusive contract. I had already uploaded my audio files before I learned I needed to change the contract type. ACX had to remove my title from the system and add it back, so, of course, everything I did had to be re-done, further delaying me by several days.

You also will need to choose your territories of distribution and enter information such as the name of the narrator, name of the publisher, and print and production copyright dates.

ACX provided some additional guidelines about public domain audiobooks:

• You can't post the title for audition or contract a narrator to create the audiobook. The audiobook must be recorded outside of ACX.




• You can upload the audiobook to ACX and use it for distribution as long as your audiobook meets the ACX Audio Submission Requirements.



9. Upload audio files



Upload the audio files chapter by chapter in the ACX interface, and click "I'm Done" when you are satisfied.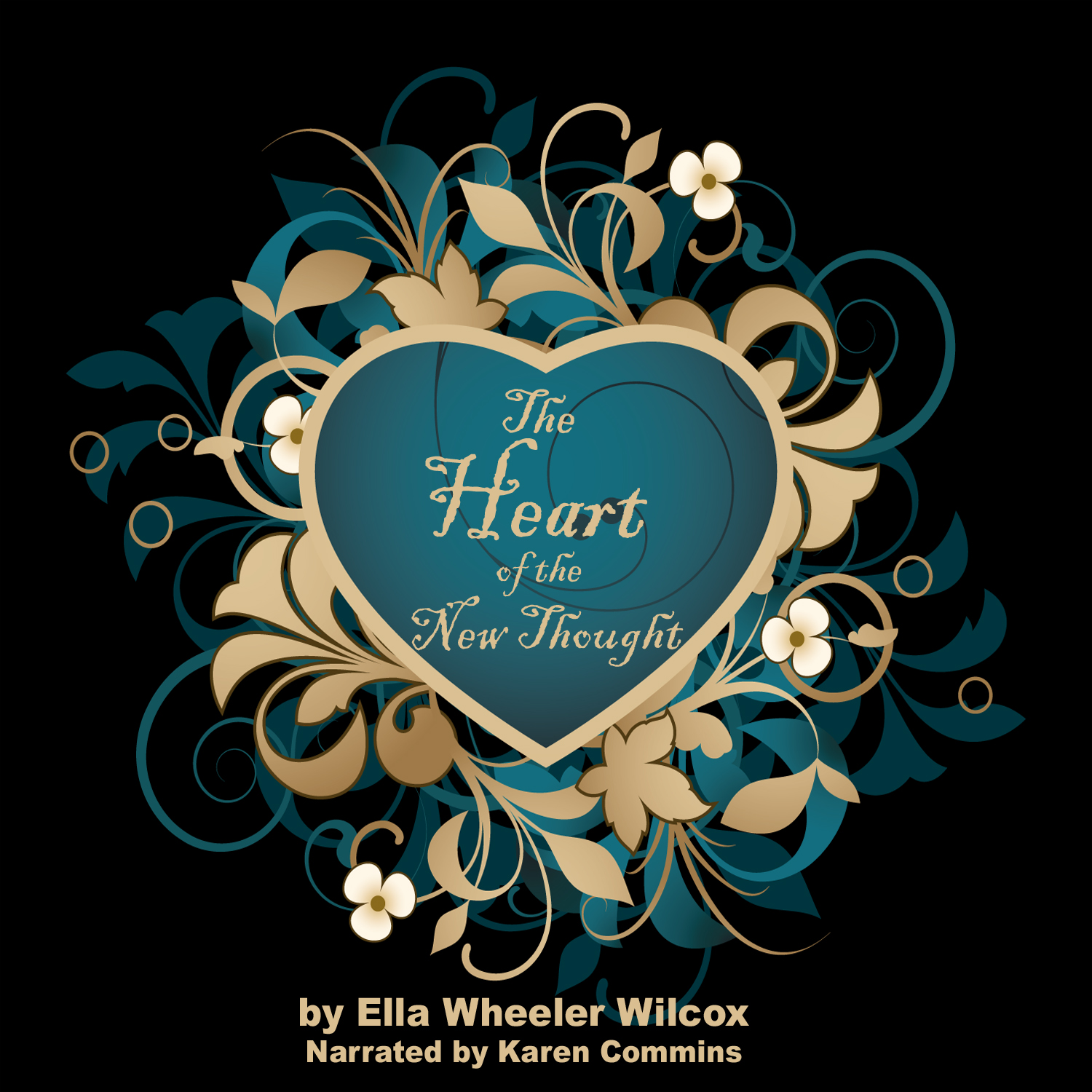 10. Start marketing!

Rejoice when you receive the email from ACX stating that your audiobook is now available on Audible, and start marketing it!

For instance, see

The Heart of the New Thought

here.

JEWEL IN THE MAKING

Jewel Audiobooks doesn't have a web site yet. It doesn't have business cards. I imagine many of the companies profiled in the Dell ad also didn't have those things when they started.

I look forward to the same sort of exponential growth in my publishing empire as Dell has had in computers!

And now that Jewel Audiobooks is a dream come true, I'm already planning the publication of my next couple of public domain titles.

I'm also planning a follow-up contact about obtaining the audio rights to the first author in my previous search because I still would love to narrate her book. I think it's another idea whose time has come!


----------------------


ABOUT KAREN


Karen Commins is a voice actor based in Atlanta specializing in narrations, e-learning modules and audiobooks. With over two decades of experience as an information technology professional, she is a subject matter expert in performing technical scripts about computer-related topics. She records in a soundproof studio and writes

A VOICE Above The Crowd

, an insightful and entertaining blog about working and marketing oneself in the voice over profession.



Web & Blog: www.KarenCommins.com
Email: Karen@KarenCommins.com



Your Daily Resource For Voice-Over Success