---
MARKETING
Would Your Voice Over Prospects Buy
A Car From You? (Remember, They're Human)

March 26, 2015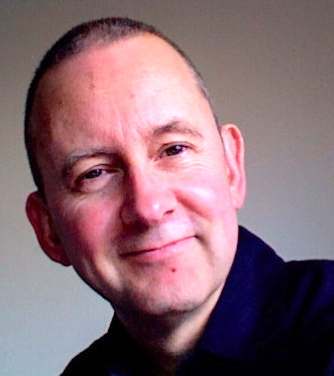 By Gary Terzza


Voice Actor & Coach

(UK)



Why do prospective clients choose certain voices? What goes through their heads as they sift through countless auditions?

Is there anything you can do to attract their attention and improve your chances of success - and what's all this got to do with buying cars anyway?

A couple of years ago we were looking to buy a new family car. Our criteria was pretty simple - the vehicle had to be economical, big enough to take our two sons and their snowboards, and within our price range.

We did the usual Internet searches and had whittled our choice down to a handful of motors. After further research we decided on a low mileage, not-too-old estate car. We called up the garage and booked an appointment to view.

Although in our budget and a color we all liked, the sales guy asked us if we had seen the 'interesting' model that had just arrived in the showroom. He suggested it would be more economic to run, newer, lower mileage, smaller (not good news for the snowboards) and.... more expensive than the original car we were interested in.

An hour later we realized that we had just bought something we had not intended to buy. I didn't like the color, it was cramped and beyond our initial budget.



LOGIC WENT OUT THE WINDOW



How could this happen?

It's called being human. When we make a special purchase, such as a car or clothes, we make a subjective choice. Logic goes out the window as we are seduced by looks, feel and 'that certain indefinable something.'

Human beings are fallible and make illogical, unfathomable choices.

It is the same with voice overs.

HOW IT HAPPENS ...

A client may have what she assumes is a pretty good idea about the type of voice she is looking for - say, a young male British voice with a neutral accent. After all, she can hear the sound in her head. She will know it when she hears it. She also has a defined budget; there is no way she can go above that as costs need to be tightly controlled.

She auditions some voices. There are lots of great ones, but nothing that is quite right. Plenty come close, but where is that magical voice over, the special one with the

je ne sais quoi

?

Then suddenly a voice leaps out of her computer speaker. It sounds fabulous.

Trouble is, it does not match the brief; it's a female VO with a Yorkshire accent AND more expensive. She is in a dilemma.

After much thought she decides to increase the budget and go for the outsider. The voice works brilliantly well and everyone is delighted.



NOT A LOGICAL DECISION



But the client surprised herself. The decision was illogical and not what she had planned and she spent more money than anticipated.

That's because voice overs are open to interpretation. It is the process of one human being choosing the sound of another.

How do you deal with this unpredictability? The answer is simple - you can't. There is no way you can climb inside the client's head.

However you can put yourself in the best position possible so you increase your chance of being hired.

Give the best performance you can at the audition.

Make sure your recording quality is top notch.

Only go for jobs you know you can do.

Sell yourself well.
Other than that, it's in the lap of the gods, so if you don't secure the gig, forget about it.

For goodness sake don't dwell on the issue - let it go. There will be other, better jobs.

And the car I didn't want? It's turned out to be fun to drive and cheap to run. A good choice that we never intended to make!
----------------------


ABOUT GARY


Gary Terzza is a UK voice over coach based in London. He is also a long established voice over artist with a client list that includes Channel 4, BBC, ITV, Pepsi-Cola, Symantec, BAE Systems and Hitachi.

Web: www.vomasterclass.com
Blog: www.vomasterclass.blogspot.co.uk



Your Daily Resource For Voice-Over Success