---
VOICE OVER FEES
How Much Should You Charge?
First Ask Client These Questions
PART 1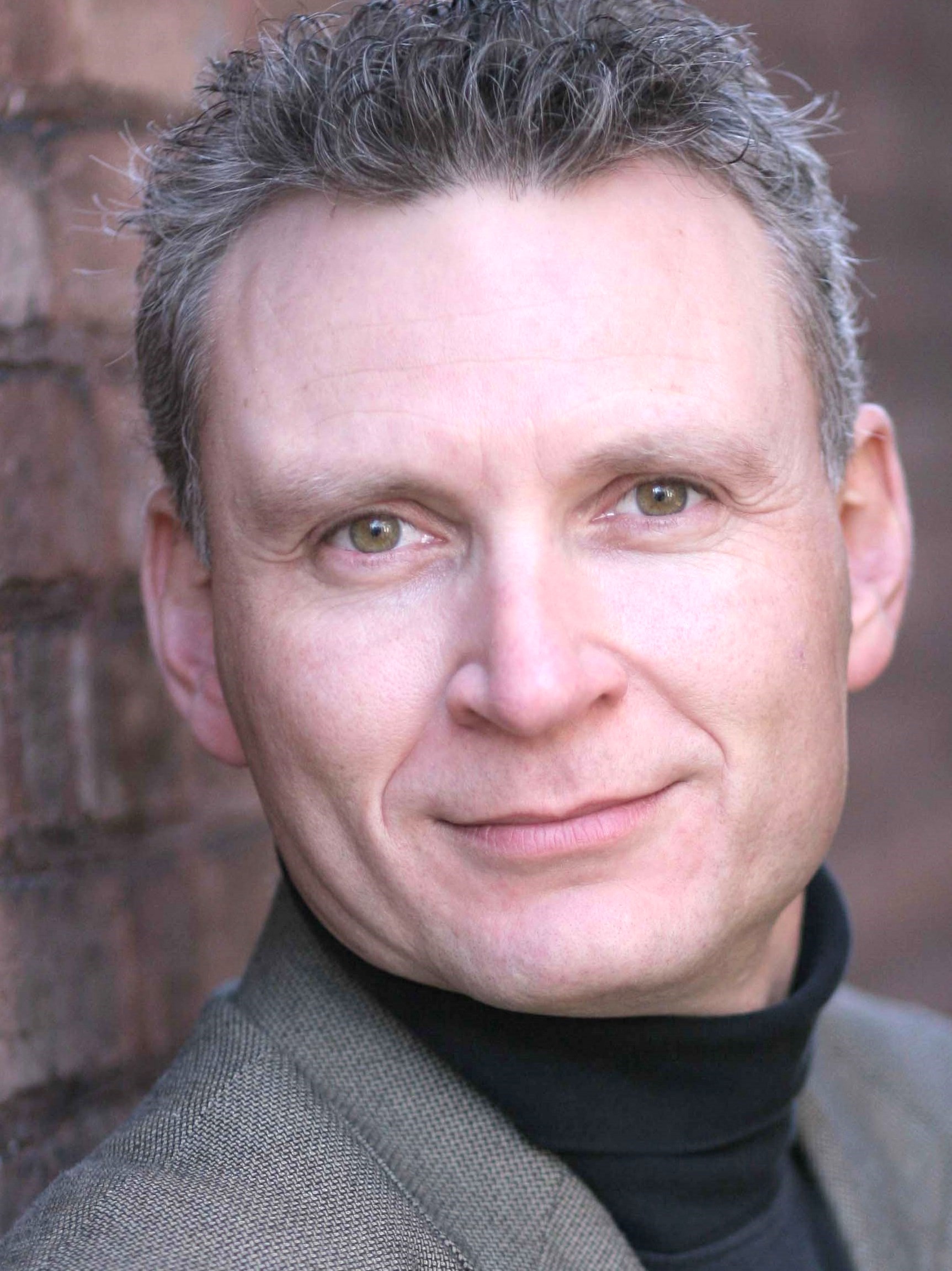 By Paul Strikwerda


Voice Actor



If you donít know what your clients want and need, youíll never be able to give it to them.

Throughout my career I have really tried to educate potential clients. Yet, almost every day I get the same old question:



"How much do you charge for a two-minute voice over?Ē



As if weíre talking about a pound of sugar or a gallon of milk.

I really canít answer that question, but if you think you can, Iíd like to know:

Based on what?





WE CAN'T ASSUME



In the absence of specifics, most people start making things up.

Take it from me:

Do not assume you know what your clients want. Ever.



Amateurs make assumptions. Professionals ask questions. Leave the mind reading to the psychics. Conjectures have destroyed many promising relationships.



WHAT TO ASK ...



In the wonderful world of voice overs there are many variables to consider before you can come up with a quote.

Here's what you need to know before accepting the gig.



1. Based on the initial description, are you the right person for the job?



Is this a project you can handle, technically and artistically? Donít just audition to gain experience. Itís not a lottery. You do not increase your chances of getting hired by playing the numbers game.

Mediocre demos decrease your chances and give you a bad rep.



Advice: Only run a race you believe you can win. Less is more. Choose quality over quantity.




2. Based on personal ethics, can you stand behind this project?



Your voice will be associated with a product, a service or an organization. Youíll never do your best work on something that goes against your deepest convictions, and you will resent yourself for doing it.



Advice: Donít sell your soul to the devil. Choose integrity over money.




3. Who is the end-client? Where is this company located?



This relates to number two. Voice over job posters donít always reveal whom theyíre working for.

Wouldnít you want to know that youíre about to be hired by the Church of Scientology or a company responsible for one of the biggest environmental disasters in history?

Secondly: Donít quote an American rate to a European company.



Advice: Do your homework before you say yes to a moral mess.


Knowing the size and location of a company will help you determine your bid. Do not sell yourself short.

If youíre based in the U.S. and you are bidding on a European project, the least you can do is change the dollar sign to Euros when you name your price. Then factor in the cost of money transfer.



4. How did they hear about you?



You canít change what you cannot measure. If you donít know how the client found you, you have no clue which part of your marketing strategy is working, and which part needs more work.



Advice: If you donít know already, always ask the client how they found you.


If a colleague referred you, send a thank-you note. If very few leads come from your website, itís time to rethink, re-write and redesign.

Perhaps you need to fire an agent or lose that membership to a voice casting site that doesnít bring you any work.

If one of your pipelines proves particularly successful, how can you make it even better?



5. For which medium and market will the audio be used, and for how long?



Some clients will happily negotiate a local radio rate for a global multi-media campaign and tell you theyíre paying for a full buy-out.

Iím not going to blame them. If you want to look like an amateur, go for it and leave a lot of money on the table. But donít complain to me afterwards when you find out that youíve been had.



Advice: A different medium, market and length of use all come with different price tags. Unless and until you get those specifics, any quote is nothing more than blind bidding.




6. Does the client expect you to deliver unedited or fully edited, ready-to-use audio?



Do you need to separate the audio and send each file individually? Depending on your experience, you can easily spend a number of hours editing 60 minutes of audio.

Are you getting paid for that time?

Some commentators think voice overs have lost this battle by automatically including audio editing in their rate. I still believe we deserve to be compensated for this special skill and time-consuming process.

Unless youíre using a DAW with batch processing or a program such as Word2Wav, file separation and naming only adds to the aggravation.



Advice: Iron out the details before you name your price and get to work.


If you plan to outsource proof-listening, editing and mastering, factor in how much thatís going to cost you and build that into your rate. If itís included, make sure the client is aware that theyíre paying for those services.

I list them on every invoice I send out. Thatís how I reinforce the added value I provide.



7. What does the client need you to sound like?



Without a clear map itís almost impossible to get to your destination. You know that and I know that, but many clients appear to be clueless.

Itís about time they recognize that basic descriptions like "English, male or femaleĒ are unhelpful, to say the least.



Advice: Ask what the client wants to hear and get specifics.


A few examples: -

Language and Accent:

Australian, South-African or British English? What kind of UK accent? RP, Cockney? Liverpool? Glasgow? Do they want American English? Mid-Western? Southern? New York?

Style:

Announcer, drill sergeant, movie trailer man, best friend, business-like, girl next-door, drama queen etcetera.

Tone:

Serious, sarcastic, soft-spoken, comedic, insecure, confident, sophisticated, old and wise.

Tempo:

Are you expected to read to timecode? Does the client want a relaxed or an energetic read?

Character:

Does the client already have a certain sound in mind? e.g. George Clooney, Jeff Bridges, Morgan Freeman, Julia Roberts, Betty White.

Syncing:

Do you need to match the sound and tempo of the original narrator (in case youíre creating your language version of an existing video)? If so, ask for a link to the original.
8. Whatís the deadline for the project, and how long will it take you to complete it?



Take a close look at the entire script and your schedule (not just the audition script), and ask yourself:

Is this time frame realistic?
How much time do I minimally need to get the job done?
How many hours will you spend recording and editing that 350-page audiobook, and is $500 really worth it?
Some clients tend to want the audio yesterday (and pay you many months later).

Remember: Fast delivery, High Quality and a Cheap Rate do not go hand-in-hand. Getting two out of three often means having to compromise on the third element of this equation.



Advice: Donít get pressured into rushing a job at the expense of quality.


One of the privileges of being an independent contractor is that you set your own standards and hours. In case the client asks for an ETA, build in an extra day or two. That way you look good when you deliver the goods ahead of schedule.



9. How much, how, and when do you get paid?



Donít you love it when a client says: ĒBudget to be definedĒ?

Theyíre probably testing the waters to see how low people will go in a desperate attempt to break into voice overs. Amateurs plug in numbers. Professionals know what theyíre worth.

In business I have learned that trust must be earned.

Do not negotiate the terms of payment after the client has has received the audio. In the worst-case scenario you might not even get paid (and donít think it wonít happen to you)!

Realize that services like PayPal or international bank wires come with a fee. Itís up to you whether you want to absorb that fee yourself or build it into your rate.



Advice: Determine upfront how you want to get paid: per word, per hour, per finished hour or per project.


Make it as easy as possible for clients to pay you by offering several options. Ask first-time clients to pay upfront. Consider offering discounts for fast payment and to returning customers.

Use the power of PR: Positive Reinforcement! Think about a fee for late payments. Business is a game of carrots and sticks!

See Part 2: What To Know AFTER You've Accepted The Job



ABOUT PAUL ...

Paul Strikwerda is a 25-year veteran of the voice over industry whose

Nethervoice

service features German and Dutch voice overs, translation and evaluation services. Born in Holland, he has worked for Dutch national and international radio, the BBC and American Public Radio. Although 90% of his work is in English, Strikwerda also records in Dutch, German and French. Clients include Novartis, Johnson & Johnson, and the Discovery Channel. He also publishes an informative and entertaining blog,

Double Dutch

.

Web: www.nethervoice.com



Your Daily Resource For Voice-Over Success