---
Voice actor J. Michael Collins congratulates Brenda Robinson, winner of the THE SOVAS Academic Scholarship. Collins was this year's presenter and benefactor of the scholarship.

2015 VOICE ARTS
® AWARDS
Celebrities, Winners And All Voice Actors
'Rise Together' At Voice Arts
®

Awards Gala

November 18, 2015
Story and Photos by Martha Kahn
VoiceOverXtra

The Pacific Design Center in Hollywood was filled with glitz, glamour and voice over's finest Sunday night as the Red Carpet to the

2015 Voice Arts® Awards Gala

unrolled to celebrities like

William Shatner

,

John Amos

and his son

KC

,

Bruce Vilanch

and

Malcolm-Jamal Warner

.

But all of these celebrities, who have "voiced" themselves, had one thing in common to say about our love, our passion, our industry:

This stuff takes work and doesn't usually happen overnight.



The prevailing theme throughout the evening was a tremendous respect for the hard work, the time, effort and study that goes into being a Voice Actor.

Hard work was also evident in the professionalism of this second annual Voice Arts® Awards competition and Gala - created and presented by the

Society of Voice Arts & Sciences

(

SOVAS

).



REVVING UP VOICE POWER



Welcoming a crowd of hundreds, Gala emcee

Michael Winslow

entertained with more voices than we could keep up with.

Accompanied by the beautiful

Skye

and

Liisi LaFontaine

, daughters of the late

Don LaFontaine

as the Awards chaperones, the first awards were presented.

Editor in Chief of

Motor Trend Magazine

Ed Loh

spoke of the power of the human voice and automobiles - how the "voice" is now a "driving force" in the automobile industry (pun intended), and he announced that in 2016 the Awards will introduce an Automotive category.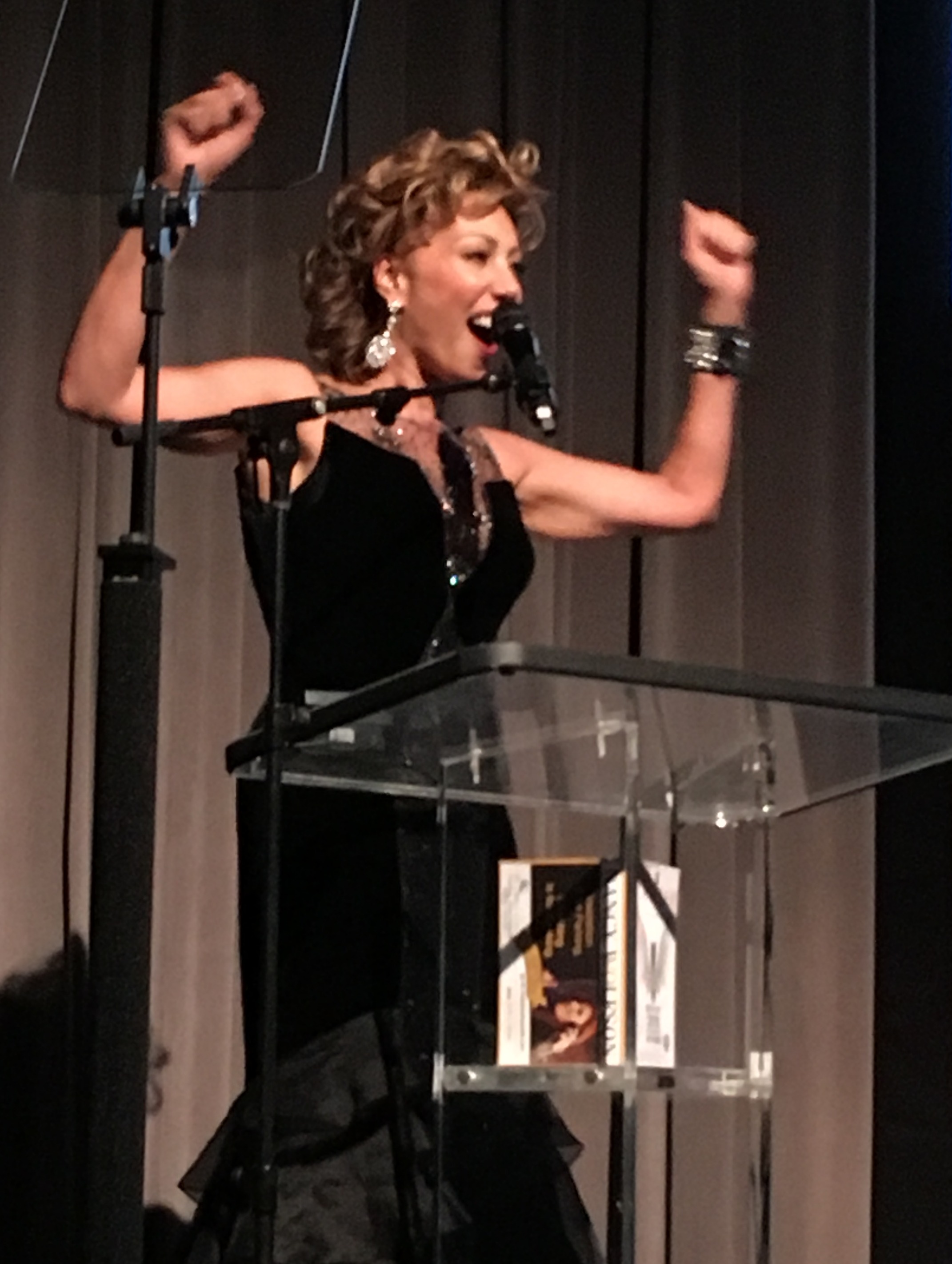 With award presenters like

Bruce Vilanch

,

Chuck Duran

and

Stacey J. Aswad

,

Joe Cipriano

,

Robert Garson

,

John

and

KC Amos

,

Joan Baker

(pictured),

Marc Graue

,

Suzanne Marques

,

Pat Fraley

,

E.G. Daily

,

Malcolm-Jamal Warner

,

Scott Brick

, and

Lori Alan

, we were entertained to the nth degree, watching with both witticisms and respect fly back between them.



Dave Fennoy

and

Sylvia Villagran

were the event's live announcers.

But alas, it was all about the awards and the oodles of winners! (See full list below, plus a link to all nominees.)



HONORING AN ICON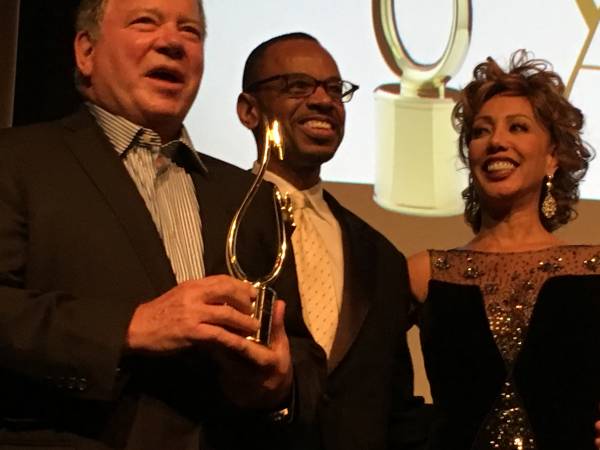 A highlight of the evening was presentation of the

2015

Voice Arts Icon Award

to

William Shatner

- Captain Kirk himself - AKA TJ Hooker and Denny Crane.

Presented by the Awards' producers - the ever charming and beautiful voice talent/coach/author

Joan Baker

and SOVAS CEO

Rudy Gaskins

- Shatner graciously received the award, noting his tremendous respect for the art of Voice Over. He also shared some frustrations working with directors - even poking fun at the now infamous Internet video of his session with a challenging director.



Malcolm-Jamal Warner

- our young Theo from

The Cosby Show

- both a presenter and later an Award winner for

Training Daze,

said, "I always wanted to be a voice actor and then I learned,

this #$%^ is not easy!

"



Beau Weaver

reminded us, when accepting the award for Outstanding Body of Work, that a successful career is about constantly striving to be ever better, studying with a string of voice over's top coaches throughout the years, and continuing to hone your craft - never sitting back on laurels.



'WE ALL RISE TOGETHER'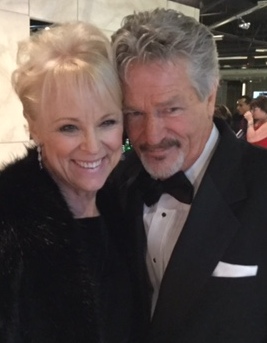 And for me,

Debbe Hirata

(pictured with award-winner

John Grove

) encapsulated the theme while accepting her award for Outstanding Local TV Commercial (Chumash Casino Resort), quoting their motto: "We all rise together."

This

is

how we do it: together. As

Forbes Magazine

recently noted, If you want to go fast, go alone. If you want to go far, go together.

We in the voice over industry are one big family, rising together. When one of us wins, we all win.

Executive Producers Joan Baker and Rudy Gaskins of SOVAS did it again! I came out of these awards so proud to be a member of this group of actors – so inspired by some of the best in the biz, knowing that we are all one.



AND A SCHOLARSHIP ...



The Gala also featured the presentation of the

SOVAS Academic Scholarship

by its benefactor, voice actor

J. Michael Collins,

to

Brenda Robinson

(see photo at top of article). The scholarship recipient is chosen by the SOVAS Board of Directors based on the voice actor's "potential for success, passion for the craft, and financial need," Gaskins explains.

This year's recipient received four one-on-one coaching sessions with

Joan Baker

;

Pat Fraley

's series of five online course studies to advance skills in the VO genre of his or her choice; and one

Sennheiser

Professional Studio head set.



2015 VOICE ARTS

® AWARD WINNERS




Outstanding Audio Engineering – Audiobook




In Freedom's Cause


Audio Engineer: Rob Jorgensen
Additional Writers: Aaron Fullan, Nick Huizenga, Bill Heid, Nick Heid
Assistant Producer: Aaron Fullan, Nick Heid
Consulting Producer: Nick Huizenga
Executive Producer: Bill Heid
London Casting Director: Philip Glassborow
Music Composer: John Campbell
Package Designer: Steve Tyrrell/Tyrrell
Creative Project Manager: Mark Drury
Recording Engineer and Voice Track Editor: Mark Drury
Sound Designer/Foley Artist: Rob Jorgensen
The Cast: A Full Cast, Skandar Keynes, Brian Blessed, Billy Boyd, James Cosmo, Joanne Froggatt Writer/Director/Producer: John Fornof

Audiobook Narration – Biography, Best Voiceover


In Search of Sir Thomas Browne


By Hugh Aldersey-Williams and read by Simon Vance
HighBridge Audio



Audiobook Narration – Science Fiction, Best Voiceover




Acceptance


By Jeff VanderMeer and read by Bronson Pinchot, Carolyn McCormick and Xe Sands
Blackstone Audio



Audiobook Narration – Mystery, Best Voiceover




Dry Bones


By Craig Johnson and read by George Guidall
Recorded Books



Audiobook Narration – Author Performance, Best Voiceover




O, What a Luxury: Verses Lyrical, Vulgar, Pathetic & Profound


By Garrison Keillor and read by Garrison Keillor
HighBridge Audio

Audiobook Narration – Crime & Thriller, Best Voiceover


Huntress Moon: The Huntress Series, Book 1


By Alexandra Sokoloff and read by R.C. Bray



Audiobook Narration – Children's Pre-School (Infant to 12), Best Voiceover




Big Hero 6 by Disney Press Read by MacLeod Andrews


Blackstone Audio

Audiobook Narration – Teens, Best Voiceover


The Moon Dwellers: Dwellers Saga, Book 1


By David Estes and read by Julia Whelan and Will Damron
Editor: Bob Evoniuk Executive
Producer: Greg Lawrence, James Tonn
Proofer: Emily Derr
Podium Publishing



Audiobook Narration – Classics, Best Voiceover




Little Big Man


By Thomas Berger and read by Scott Sowers
Director: Rachel Pick
Producer: Claudia Howard
Recorded Books

Audiobook Narration – History, Best Voiceover


In Freedom's Cause


By G. A. Henty
Additional Writers: Aaron Fullan, Nick Huizenga, Bill Heid, Nick Heid
Assistant Producer: Aaron Fullan, Nick Heid
Consulting Producer: Nick Huizenga
Executive Producer: Bill Heid London
Casting Director: Philip Glassborow
Music Composer: John Campbell
Package Designer: Steve Tyrrell/Tyrrell
Creative Project Manager: Mark Drury
Recording Engineer and Voice Track Editor: Mark Drury
Sound Designer/Foley Artist: Rob Jorgensen
The Cast: A Full Cast, Skandar Keynes, Brian Blessed, Billy Boyd, James Cosmo, Joanne Froggatt
Writer/Director/Producer: John Fornof
Sound Designer/Foley Artist: Todd Busteed, GAP Digital
The Cast: A Full Cast, Brian Blessed, Kelsey Lansdowne, Kirk Cameron, Chris Anthony, Sean Astin
Writer: Robert Liparulo



Audiobook Narration – Inspirational/Faith-Based Fiction, Best Voiceover




In Freedom's Cause


Writer/Director/Producer: John Fornof
Additional Writers: Aaron Fullan, Nick Huizenga, Bill Heid, Nick Heid
Assistant Producer: Aaron Fullan, Nick Heid
Consulting Producer: Nick Huizenga
Executive Producer: Bill Heid London
Casting Director: Philip Glassborow
Music Composer: John Campbell
Package Designer: Steve Tyrrell/Tyrrell
Creative Project Manager: Mark Drury
Recording Engineer and Voice Track Editor: Mark Drury
Sound Designer/Foley Artist: Rob Jorgensen
The Cast: A Full Cast, Skandar Keynes, Brian Blessed, Billy Boyd, James Cosmo, Joanne Froggatt



Audiobook Narration – Non-Fiction, Best Voiceover




How to Bake Pi: An Edible Exploration of the Mathematics of Mathematics


By Eugenia Cheng and read by Tavia Gilbert
HighBridge Audio



Audiobook Narration – Metaphysical, Best Voiceover




Human Plus: Post-Human Series, Book 4


By David Simpson and read by Ray Chase
Executive Producers: James Tonn and Greg Lawrence
Producer and Editor: Greg Lawrence
Proofer: Travis Chaney Podium Publishing



Audiobook Narration – Self Help, Best Voiceover




The Life-Changing Magic of Tidying Up


By Marie Kondo and read by Emily Woo Zeller
Sound Editing: Diane Kozlowski, Melanie Bodin



Audiobook Narration – Romance, Best Voiceover




The Tempting of Thomas Carrick


By Stephanie Laurens and read by Matthew Brenher
Blackstone Audio

Audiobook Narration – Short Story Anthology, Best Voiceover


Leaving the Sea


By Ben Marcus and read by Andrew Garman, Andy Paris, Brian Hutchinson and George Guidall
Recorded Books

Audiobook Narration – Fiction, Best Voiceover


Written in My Own Heart's Blood


By Diana Gabaldon and read by Davina Porter
Recorded Books



Audiobook Narration – Fantasy, Best Voiceover




Euphoria by Lily King


Read by Simon Vance and Xe Sands
Blackstone Audio

Audiobook Narration – Business or Education, Best Voiceover


StorySelling


By JW Dicks and Nick Nanton
Read by: Ray Porter Editor: Jonathan Yen
Executive Producer: James Tonn and Greg Lawrence
Producer: Greg Lawrence
Proofer: Travis Chaney Podium Publishing

------------------------------


Spanish





Outstanding Commercial Demo Reel, Best Spanish Voiceover




Roberto Sanchez

, Voice Actor



Outstanding TV Commercial, Best Spanish Voiceover




Hyundai Puerto Rico


Fabian Toro, Voice Actor
Account executive: Iralis Jiménez Sojitz de Puerto Rico Corporation: Pablo Martínez

Outstanding Spoken Word or Storytelling – Best Spanish Performance


Poema: Renunciamiento/Poem: renunciation


Fabián Toro, Voice Actor
Composer: Brian Crain
Production Director: Oswaldo Laverde
Sound Engineer: Claudio Durán Rey


------------------------------------



Outstanding Spoken Word or Storytelling – Best Performance


Training Daze


Malcolm-Jamal Warner

Outstanding National TV Commercial, Best Voiceover


Wendy's – Fancy – ish


Robert Garson, Voice Actor
Agent: Access Talent
Producer: Kaplan Thayler
Client: Wendy's

Outstanding TV Program Narration – Documentary, Best Voiceover


ESPN Draft Academy 2015


Diriki Mack
Coordinating Producer: Jose Morales
Producers : Luis Aldea and Kristen Lappas



Outstanding Local TV Commercial, Best Voiceover




Chumash Casino Resort


Debbe Hirata, Voice Actor
Agent: Nate Tico
Animation Supervisor: Szymon Weglarski, Jonathan Dorfman
Art Director: Karl Wolf
Client: Jason Lavan
Composer: Erik Appelwick for Egg-Music
Copywriter: Eric Luoma
Creative Director – Music: John Hermanson
Creative Director/Strategist: Bruce Tait
Director: Lutz Vogel, Zoe Wishart
Executive Producer: Judy Brink, Andrew Linsk
Executive Producer – Music: Eric Fawcett
Producer: Alexander Linsk
Project Manager: Heidi Anderson
Voice Over Actor: Debbe Hirata
Voice Over Casting/Coaching: Nancy Wolfson
Voice Over Recording Engineer: Dave Howe

Outstanding Local TV Promo, Best Voiceover


KOVR Sacramento Sad Weather Lab #1


Beau Weaver, Voice Actor
Ready Detroit: Your Guide to Being Prepared
CBS Detroit WWJ-TV
Producer: Paul Pytlowany



Outstanding Radio Commercial, Best Voiceover




Las Vegas


Chris Fries



Outstanding Movie Trailer, Best Voiceover




Nightcrawler


John Armstrong

Outstanding National TV Promo, Best Voiceover


Dateline NBC Mystery Man


Lisa Flanagan
Writer/Producer: Miranda Patterson

Outstanding Consumer Sales Video, Best Voiceover


Call of Duty: Black Ops 3


Mike Carlucci, Voice Actor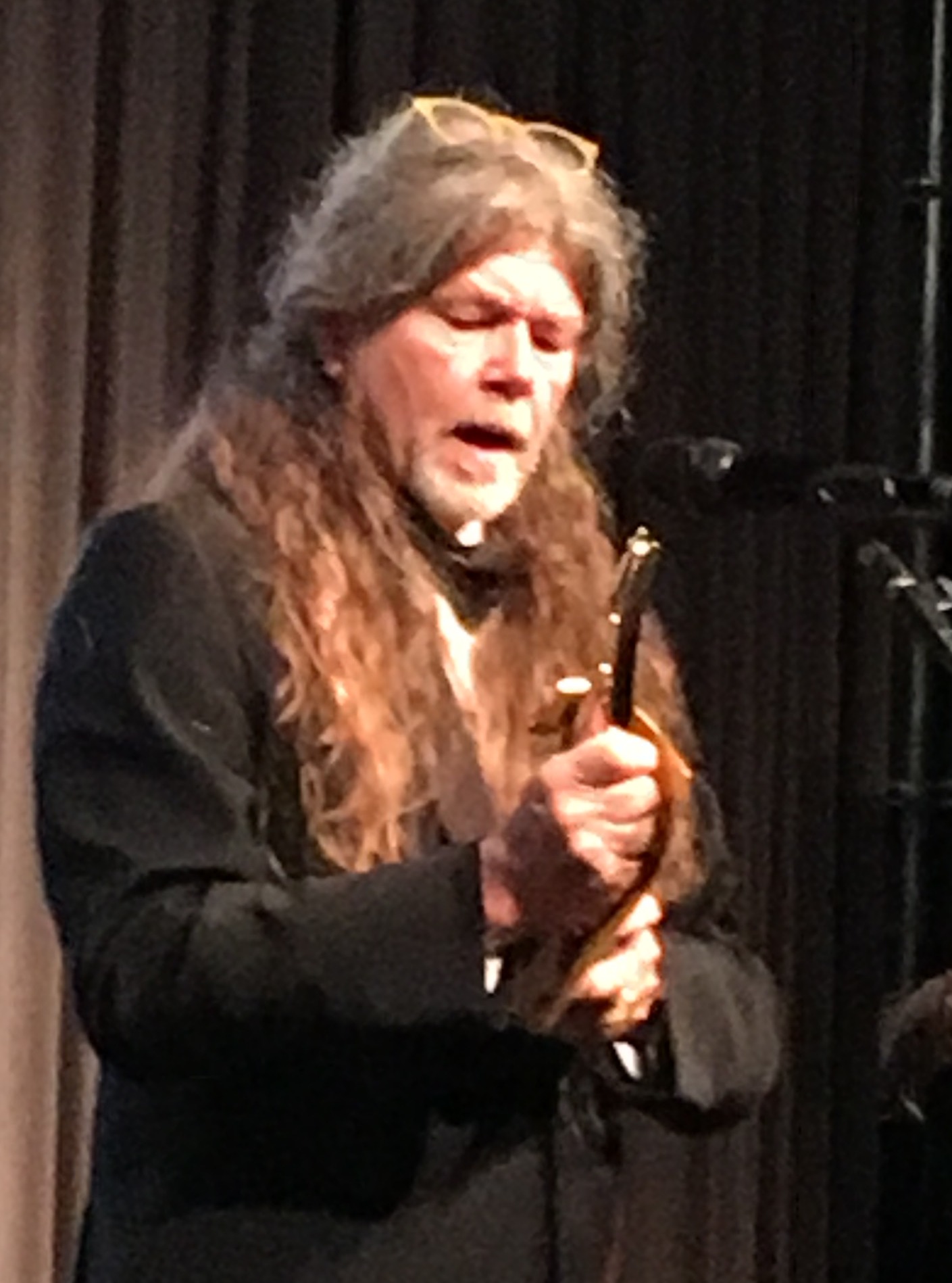 Outstanding Body of Work, Voiceover
Beau Weaver (pictured)
Theatrical Trailer: Into The Wild, Paramount Vantage, Craig Murray Productions EVP of Marketing: Guy Endore-Kaiser Producer: Scott Walls

Network TV Promo: FOX Broadcasting, New Girl "A butterfly dies" February 2013 FBC New Girl "30 "Butterfly" Producer, Tommy Kim

Animated TV Series: Superman Ruby-Spears / Hanna Barbera 1988 Ginny McSwain, Drector

National Television Campaign: Maxwell House January 2013 Sylvia Sanchez at McGarry Bowen

Documentary Television Series: Myth Hunters Discovery, AHC, 2015 "The Lost Jewels of Helen of Troy"

Feature Film Trailer TV spot: Revolutionary Road Create Advertising, 2008 , Producer: Joshua Weber

Television Promo Syndicated Series Off Net : American Dad /Family Guy 2012, Beantown Productions

Television Promo Syndicated Original Series: Ellen "The Games: Olympics Pre-emption" 2014 Studio City Productions, Stu Weiss, Producer

Animated Series Marvel Action Hour: Fantastic Four, Marvel Productions 1995 Stan Lee, Ron Friedman, Tom Tataranowicz, producers

Local Television Special segment: "Ready Detroit Your Guide to Being Prepared, "CBS Detroit WWJ-TV , Producer: Paul Pytlowany

Myth Hunters Discovery AHC, 2015 The Lost Jewels of Helen of Troy Executive Producer: Alex Maldini Associate producer: Jon Dorsey

Executive Creative Directors: Mark Hendy, Neil Elliot Producer: Carlo Magistrelli, Andrea Pavarotti
Outstanding TV Promo Campaign, Best Voiceover
Discovery Networks


Fabian Toro
Creative Director: Andrew Heckel
Creative Director Discovery US Hispanic: Luis Duarte International
Creative Director: Danilo Alvarez
Manager U.S. Hispanic Integration: Rekha Patricio
Outstanding Video Game Character, Best Voiceover
Tahm Kench – The River King-League of Legends


Pat Duke, Voice Actor

Outstanding Narration – TV or Film, Best Voiceover
Jane the Virgin


Narrated by Anthony Mendez
Director: Brad Silberling
Executive Producer/Writer: Jennie Snyder Urman
Producer: Gina Lamar
Writer: Paul Sciarrotta
Outstanding TV Animation, Best Voiceover
Chumash Casino Resort Animation


Debbe Hirata, Voice Actor
Agent: Nate Tico
Animation Supervisor: Szymon Weglarski and Jonathan Dorfman
Art Director: Karl Wolf
Composer: Erik Appelwick for Egg Music
Copywriter: Eric Luoma
Creative Director – Music: John Hermanson
Creative Director/Strategist: Bruce Tait
Director: Zoe Wishart and Lutz Vogel
Executive Producer: Andrew Linsk and Judy Brink
Executive Producer – Music: Eric Fawcett
Producer: Alexander Unick
Project Manager: Heidi Anderson
Senior Brand Manager – Chumash Casino Resort: Jason Lavan
Voice Over Actor: Debbie Hirata
Voice Over Casting/Coaching: Nancy Wolfson
Voice Over Recording Engineer: Dave Howe
Outstanding Casting – Audiobook
In Freedom's Cause


Philip Glassborow
Additional Writers: Aaron Fullan, Nick Huizenga, Bill Heid and Nick Heid
Assistant Producer: Aaron Fullan and Nick Heid
Consulting Producer: Nick Huizenga
Executive Producer: Bill Heid
London Casting Director: Philip Glassborow
Music Composer: John Campbell
Package Designer: Steve Tyrrell/Tyrrell
Creative Project Manager: Mark Drury
Recording Engineer and Voice Track Editor: Mark Drury
Sound Designer/Foley Artist: Rob Jorgensen T
he Cast: A Full Cast, Skandar Keynes, Brian Blessed, Billy Boyd, James Cosmo and Joanne Froggatt
Writer/Director/Producer: John Fornof
Outstanding Copywriting
Nightcrawler


Jack Teed, Daphne Peponides and Shawn Ferjanec
Outstanding Commercial Demo Reel, Best Voiceover
Mike Brang


Copy Writer: Stacey J Aswad
Producer: Chuck Duran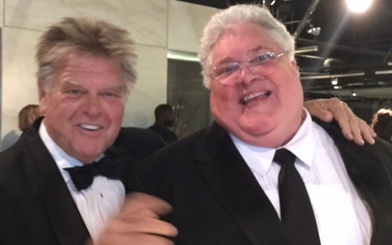 Outstanding Narration Demo Reel,
Best Voiceover
Pat Duke (pictured right, with pal and coach Pat Fraley)
Outstanding Production – Audiobook
In Freedom's Cause


Bill Heid
Additional Writers: Aaron Fullan, Nick Huizenga, Bill Heid, Nick Heid
Assistant Producer: Aaron Fullan, Nick Heid
Consulting Producer: Nick Huizenga
Executive Producer: Bill Heid London
Casting Director: Philip Glassborow
Music Composer: John Campbell
Package Designer: Steve Tyrrell/Tyrrell
Creative Project Manager: Mark Drury
Recording Engineer and Voice Track Editor: Mark Drury
Sound Designer/Foley Artist: Rob Jorgensen
The Cast: A Full Cast, Skandar Keynes, Brian Blessed, Billy Boyd, James Cosmo, Joanne Froggatt
Writer/Director/Producer: John Fornof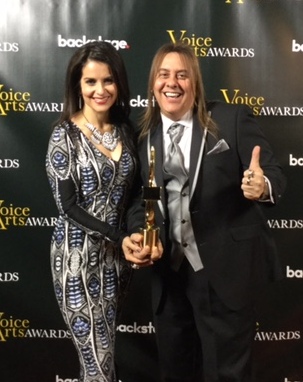 Outstanding Voiceover Podcast
VO Buzz Weekly


Chuck Duran and Stacey J. Aswad (pictured)
Editor: Jeff Castelluccio
Editor, Cameras and Graphics: Eric Fashingbauer, Jory Federighi
Guest: Andrea Romano
Talent Coordinator: Denise Chamberlain
Outstanding Promo Demo Reel, Best Voiceover
John Grove


Producer/Director: Chuck Duran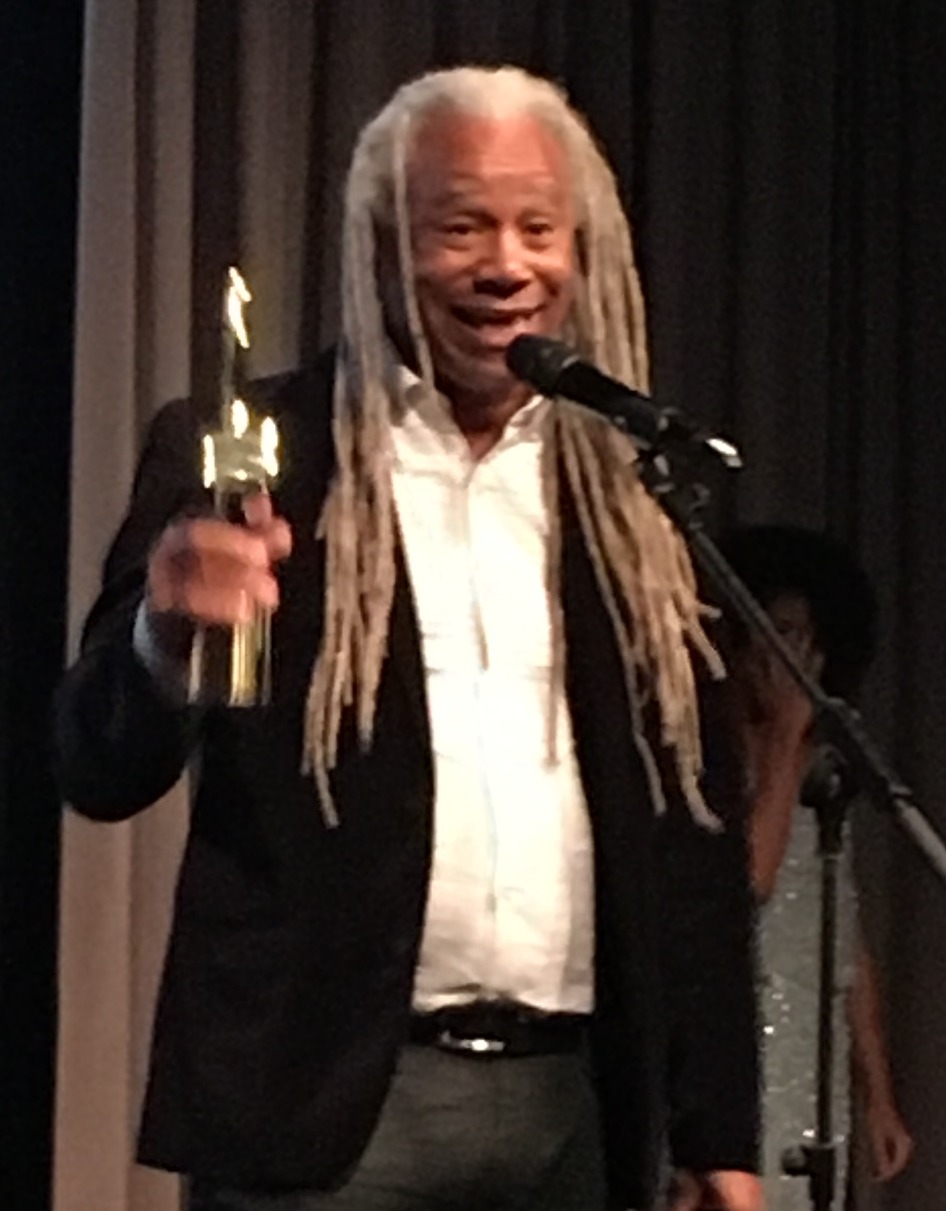 Outstanding Animation Demo Reel, Best Voiceover


Dave Fennoy (pictured)



See all

2015 Voice Arts

® Awards

nominees!

For more about the Voice Arts

® Awards, please visit www.SOVAS.org.





------------------------------------------------------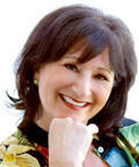 ABOUT MARTHA
Martha Kahn is a voice actor based in Southern California who is also well known in the voice over industry for her participation in numerous groups and activities, and also as the Marketing and Sales Director for

VoiceOverXtra

.

Email: martha@VoiceOverXtra.com and martha@MarthaKahn.com



Your Daily Resource For Voice-Over Success