---

Copy or download this logo (see link below) to post on your social media pages and emails

to stand strong for the rights of voice-over actors.
#VOICESTRONG Movement Goal: Empower

Voice-Over Actors To Get Fair Treatment & Pay

In the grand scheme of the voice-over business, where exactly do we as voice actors stand (or sit)?

OK - we're crucial to a project's success. But in effect, would you agree that we're a commodity in a competitive business? Others are in control - sometimes taking unfair advantage.

You enjoy the creative work, but are always on the lookout for the next client, the next job. And we're continually whipsawed by technology that upends how we
get
those clients and jobs - and what they
pay
.
Much has been said and written
about the trend of declining pay and how to cope (for instance: price your services like a business ... reflect your true value).
Is that influencing and helping you?

A new movement -
#voicestrong
- seeks to push this collectively forward - to give voice talent a better standing in this biz.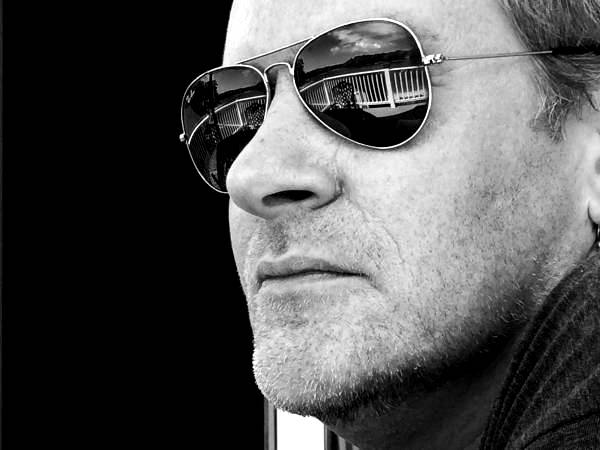 "We are still under assault on many fronts, and talent are suffering as a consequence," says
Erik Sheppard
(pictured).
He's an outspoken 25-year-plus industry veteran and advocate - owner and head agent at
The Sheppard Agency
(for union and non-union talent), a former voice actor and coach, and founding member and president of
The VO Agent Alliance (VOAA)
, which Sheppard describes as "an organization fighting for fairness and ethics in the voice-over industry.
Listen to Sheppard's video on this, and then come back for a Q&A with him about how you can participate in #voicestrong ...

Q: Erik, what's the goal of #voicestrong?
It's about empowering people to make change. The end goal would be for so many voice talent to insist on fair treatment that it is once again normal for the majority of jobs we see to be decent.
Q: Who are the originators or organizers of this?
I started using is a while ago and the VOAA uses it constantly, but it belongs to everyone who gives a damn.
The movement and the logo are for the entire industry. We want and need more agents and producers and casting directors and managers and everyone on that side of the glass on board, but voice talent are the key.
Voice talent are the service providers and hold a lot of power because of that.
But many are easily manipulated or taken advantage of. You can see why. The talent's mindset is to serve. To take direction. To be easy to work with.
These traits do not help them in negotiations, though. So it's my hope that the #voicestrong message empowers them. Every individual has to make a decision - are they willing to make tough choices to save an ailing industry?
Q: And the logo can do that?
Look, to really make change, people have to stand strong, and just using a logo or hashtag can be empty or hollow - but it doesn't have to be.

The more people see this logo, the more people are confronted with the fact that they are working with professionals who are willing to give 100 percent but expect fair treatment themselves, the better.

Put it on your social media pages, your website and your emails. Everywhere.

We realize this is symbolic. But symbolism can mean a lot and it's a powerful tool.
Q: So, what do you want voice actors to do, besides using the hashtag and logo?
We want voice actors to stand up for themselves and demand better.
We want them to utilize the power of the word "no" by not accepting unfair rates, terms or usage. To say "no" to a predatory business that keeps most of the project budget for themselves to "manage" your job.
By making these tough choices and being outspoken about it, others will follow suit.
If you don't accept it, they won't expect it.

Every time an actor says "no" to a perpetuity usage, or to an unlimited number of cuts, that gets back to the client and makes them rethink what they can get away with.
Q: And where do we download the logo, Erik?
Remember: this is about empowering change.
-----------------------------------------------------
For more, and to contact Erik Sheppard:

Your Daily Resource For Voice-Over Success