---
Scam Alert: 'Frank Mayfield' & Pals
Still Scamming - Don't Cash Checks!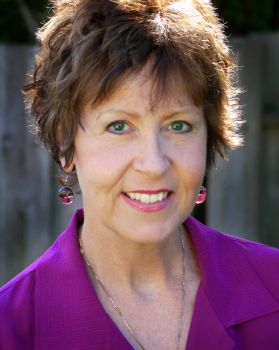 By Bobbin Beam
I was one of the many voice over artists contacted in that scam.
And unfortunately, I've found that this scam continues - even with the same names.
I recently received a package from "them" - with a New Jersey return address - complete with a job offer and bogus money order.
WHAT'S GOING ON?
Scams run rampant on the web.
We've all been aware of, or have received, the old Nigerian Lottery schemes where you could gain millions of dollars from some dead king's fortune, inherited by a guy needing to shelter the money from rogue or corrupt governments, if you'll only cough up some bucks to make the bank arrangements ... yada yada yada.
Or, you get overpaid by a phony credit card or check.
You're requested to return the over-payment, and later you learn you've lost everything since the credit card or check they sent you was illegitimate.
And you must repay the bank or credit card company. Nasty stuff!
Now, these scams have morphed into a sophisticated, almost convincing cloak of legitimacy.
THE FIRST SCAM
To refresh your memory, or if this is the first you've heard the names Charles Thamesmead, Frank Mayfield or The Tanner Group, review the earlier VoiceOverXtra series, staring with Part 1.
I am pretty good at sniffing out scams.
But the bogus job offer last spring included a detailed script/storyboard with the copy to voice about an energy drink.
And "Mayfield" wrote convincingly in good English grammar, and seemed to pose pretty well as a production coordinator
HAD DOUBTS
But I did have reservations about it, so I sent an invoice in advance that was forwarded to a Mr. Arola.

In my final email to Mr. Mayfield, I requested payment in advance via PayPal, certified bank check, money order or cash - ONLY in the amount of the talent fee.
If a check was indeed to be sent, I told him, I would have to wait several weeks to be sure it cleared.
And I didn't hear from Mr. Mayfield again.
News about the scam ran quickly through the online channels that the voice over community use to stay in touch.
And a number of voice actors revealed that they, too, had been snared in varying degrees (described in the VoiceOverXtra series).
Fast forward to this past October ...
AN ENVELOPE ARRIVES
I had all but forgotten about the scam, when to my surprise, I received an envelope addressed to me via the U.S. mail with an uncancelled UK postage stamp, and a return address from New Jersey!
Inside was a U.S. Postal money order in the amount of $2,300 as "payment" for the energy drink spot. Remember the first scam?
The money order looked real. It had been printed on check paper, had all the right colors, and even a foil stamp.
But the serial number on the money order looked like it came from a photo copy.
CHECKED IT OUT
Curiosity got the best of me.
I took off for the local Post Office and presented this money order to a clerk, who promptly was going to cash it for me.
But I told her I was not certain it was real, and thought she'd better double-check it.
She showed it to another clerk who said the money order appeared a bit different.
The clerk took it to a supervisor, who thanked me for turning it in.
WAIT ... THERE'S MORE
Unfortunately, that's not the end of this story.
Last week, I received a phone call from a production company on the Eastern seaboard that had Googled around and found the Frank Mayfield scam story I had posted on my blog last July 21.
This very concerned producer told me his company had been contacted by "Frank Mayfield" regarding two video projects, priced at 60K each.
One project was on AIDS, the other Breast Cancer.
DEPOSIT DIDN'T COME
The U.S. producer had to hire a lot of people to get the project on track, but didn't want to begin until he had a money deposit in hand.
The producer had a signed estimate from Frank Mayfield and even received a call about the project from "Ben Bruce" of the Tanner Group, which was purportedly assisting in marketing.
Well, the producer never received the "deposit" check and the project was not begun.
WHO'S NEXT TARGET?
Mayfield does have the producer's bank acount and routing numbers. However, the bank told him it can't do anything about it with just this info.
The saga continues - with apparently higher stakes.
Note: If you've recently been contacted by Mayfield, Thamesmead, Bruce, the Tanner Group - or experienced a similar scam, please share the details with us in the COMMENTS below, or write
info@VoiceOverXtra.com
. Your story could save others from a disastrous loss.
ABOUT BOBBIN ...

Your Daily Resource For Voice-Over Success