---
Tom Dheere Follows Leads ...
An Example For All To Follow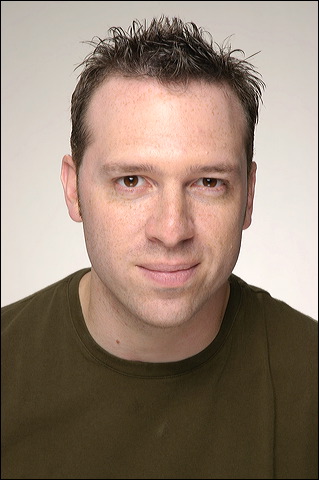 The path to voice-over fame and fortune often sends us wandering a myriad of hallways populated by closed doors (many of them virtual).
Not only must we know how to open those doors, but also how to find them in the first place!
Voice actor Tom Dheere is a master at doing both.
Based in metro New York City, Dheere methodically networks and enthusiastically follows up leads to maintain a steady flow of auditions and voice-over jobs.
Members of the Good Karma Network (GKN) - a regional forum for actors, voice artists, production people and the like - enjoy his frequent updates about auditions, jobs and tidbits of advice.
Dheere is upbeat. You feel his energy. Case in point ...
IT'S AN ART
Recently, Dheere was one of a handful of actors interviewed for a cover story in Backstage-East, a major print and online publication for actors. The topic of the article, appropriately, was The Art of Networking - How actors connect to find the right apartment, day job and career opportunities. The print version appeared in the Jan. 31-Feb. 6 edition; the online story appeared yesterday.
How did Dheere land this plum publicity?
"On the Backstage web site I saw a notice asking for actors to share networking stories," he explains to VoiceOverXtra. "I emailed the writer and mentioned the GKN. About a week later, the writer called me and we had a half-hour phone interview. The rest is history!"
Simple as that. He found a lead and followed it.
'NETWORKING GEEK'
In the article, Dheere describes himself as a "networking geek" who has been moving up the VO ladder for the past decade.
Author Anna Bengel writes: "There's no guarantee that puttering around online will lead to a paycheck, but Dheere is passionate about networking sites because, when used diligently, they can act as bridges: 'This is a way to keep myself educated and in touch and enlightened.'"
Dheere explains other tactics in the article, including:
"Every time you meet somebody, it's an opportunity." And, "It's not so much who you know, but how you treat the people you know."