---
CAREER
A Ridiculously Simple Voice-Over Business
Plan: Exchange Your Time For Money

March 13, 2018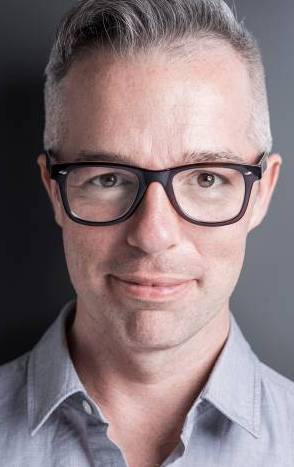 By Jonathan Tilley


Voice Actor / Coach



I know I know. You'd rather be in your booth voicing something awesome that pays a ridiculous amount of money so you can retire by the end of next week, than read an article about a boring business plan for voice actors.

I get it. You're creative.

But here's the thing: so am I. That's why I turned your boring business plan into something fun and easy that will drop your shoulders from worry and ignite sparks under your ass to take control over your biz - plus make your annoying business-minded uncle, let's call him Uncle Arnie, finally stop bugging you about going out and getting a "real" job.



WHAT'S THE BIG IDEA?



The number one reason you're probably cringing now is because you have the wrong idea of what a voice-over artist's business plan really is.

So let's debunk that myth immediately, because all that cringing is doing nothing for you gorgeous face.

First, navigate the differences between a freelancer's vs. an entrepreneur's business model, even if everyone is calling themselves a solo-preneur while sipping their $10 lattes

As a personal brand strategist that works exclusively with creative people, I see a lot of creatives calling themselves entrepreneurs. This makes my eyes roll so hard they do a full 360 rotation in my skull.

Here's why, in three loose definitions:



1. Business Plan:

Putting a strategy together for your business That sounds easy enough. Moving on to number 2 ...



2. Entrepreneurial Business Plan:

You build a business / company that you could sell at a later date. Don't start sweating. Here's a few examples:

Instagram being bought out by Facebook

Starbucks coffee went from single coffee shop in Seattle to a worldwide franchise

Mom and Pop hardware store that is sold over to son and daughter
These three businesses are still running, even after the original owner has sold their company and walked away.

Not there = not a problem. Now here's where the aha moment happens for us creatives…



3. Freelancer's Business Plan:

You exchange your time creating what you create for money .

WHAT'S

YOUR

PLAN?

Do any of these examples sound familiar?

A photographer charges a package price for their client's wedding day photos

A graphic designer charges $50/hour for logo updates

A Broadway actor signs a one-year contract for the run of the show

A singer charges $500 for a Saturday evening gala

A voice-over artist (that's you) charges a fee for buyout + how long the script is
These five businesses can not run if the photographer/graphic designer/actor/singer/VO is not there to do the work.

Not there = no money.

So as a freelancer, you exchange time for money. That's the creative freelancer's business plan.

That's it. No pie charts separated into X, Y, and Z. No colorful graphs of things moving upwards. No algorithm that makes your head hurt.

The voice-over artist's business plan is this: you exchange time for money. Period.

So now all you need to do is find dream clients who want to exchange their money for your time. And it's actually easier than you think.
----------------------------


ABOUT JONATHAN


Jonathan Tilley is a voice-over artist who has voiced for

Facebook

,

Red Bull

and

Google

. And he's also a personal brand strategist who helps voice actors shine online and share their talent with the world. He is the creator of the new, breakthrough online course,

League Of List Builders

- the fast way to structure and strategize your networking outreach to book the big gigs with the big wigs. Click the link below to learn more about the course, and hop on its free

VIP Wait List

.

Email: jonathan@jonathantilley.com
Web: www.jonathantilley.com


League Of List Builders

: https://leagueoflistbuilders.com

SEE MORE HELPFUL

VOICE OVER CAREER ARTICLES





Your Daily Resource For Voice-Over Success