---
Recording: When Disaster Strikes,
Act Fast. Own Up And Make It Right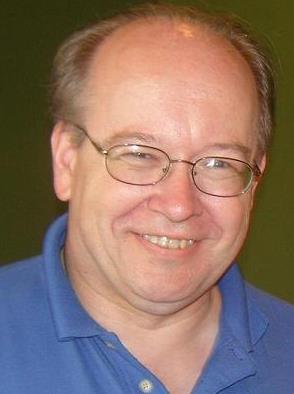 By Bob Souer
I had just finished a phone patch session for a television commercial (a hospital in Michigan), said thank you to everyone on the line (two guys with the production studio and three ladies from the hospital), hung up the phone, and clicked over to my audio software to get the file saved in the requested format.
Initially, everything seemed fine, just like always.
But then I noticed an odd bit of distortion that seemed to be part of one small bit of the file.
OH, OH ...
Only, it wasn't one small bit of the file.
In fact, the piece that sounded normal when I first started listening was one of only three small sections that were clean. About three-quarters of the audio was unlistenable, filled with horrible, ugly digital distortion.
This kind of thing had only happened to me once before, many years ago, when my workstation had mysteriously dropped out of record a few minutes into a corporate narration session. That was a phone patch, too.
WHAT NOW?
Well, first I called my agents in Pittsburgh through whom the commercial had been booked to let them know what happened.
They sent off a quick email to let the main producer know about the problem.
Then, a few minutes later, when no reply had come, I called back in to the studio to let them know what had happened.
Everyone was very glad I had called back right away, and thankfully they all had time to re-record, as soon as they finished their current session.
TAKE TWO ...
Ten minutes later, I'm back on the phone with them. We record a few more takes.
Everyone is happy, and this time before I hung up the phone, I double-checked to make absolutely sure everything is recorded cleanly.
WHEN THIS HAPPENS ...
One, don't leave your workstation running for too many days in a row with giving it a chance to cool down for a bit.
Two, if the worst happens and you don't have a clean recording of something, let everyone know right away.
We all make mistakes now and then. People will understand.
But any attempt to cover up or "fix" things is going to make for a bigger disaster than whatever the original problem was.
Three, tell the truth. Own up to the problem and make it right.
It's the only way to truly recover.
ABOUT BOB ...
Bob Souer has been a voice actor for over 25 years, helping an array of faithful clients tell their "stories" through commercials, narrations, podcasts, e-learning, promos, imaging - you name it. He also posts a highly informative daily blog about voice acting, The VoiceOver Boblog.