---
INCOME
Doing Voice Overs For $5? Ugh.
Lowball Pricing Is A Bad Dream
June 24, 2013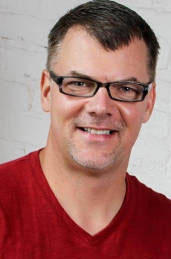 Editor's note: You're killing your long-term income potential if you offer crazy lowball pricing for your talents, like this at fiverr.com. Below,

the author argues that following your "Field of Dreams" is the wiser career direction ...





By Terry Daniel




Voice Talent & Trainer



Another tirade here about fu#%! lowball pricing? Yes, well - bear with me. Here's another perspective ...

In the voice over industry - and amongst professional services in general - it is important to have a "Field of Dreams" perspective on quality.

What do I mean by that?

Well, if you are familiar with the

Field of Dreams

movie, you probably already know where this is going, but for those who do not:

Field of Dreams

was a hit 1989

Kevin Costner

movie about a farmer who follows the guidance of a mysterious voice to plow under his corn in order to build a baseball field.

The voice uttered one of the most famous movie quotes of all time, "If you build it, he will come."

The farmer's wife allows him to go through with it, but they both later regret the decision when they realize that no is coming to the baseball field. They are broke and about to lose everything.

However, that is when Kevin's character, Ray, starts receiving visitors who were actually dead baseball players from the early 1900s. The voice provides Ray with guidance to help these players fulfill their long lost-dreams and goals.



SO RAY'S CRAZY?



Other people believe Ray is crazy, because he's the only person who can hear the voice and see the players, so friends kept urge Ray to change his mind, replant his crops and get back to making money as a farmer.

However, Ray ignores them and keeps moving forward, helping these players fulfill their dreams.

Toward the end of the movie, Ray's dream is fulfilled as he is reunited with his late father, followed by thousands of people driving to the field to watch the game, making it a huge success.



RELATE TO VOICE OVERS



What in the world does this movie have to do with lowball pricing in the voice over industry?"

Regardless of the type of work we do, we need to focus on providing quality work for quality pay. It is very easy to get so caught up in the playing the game of numbers that you forget about what is truly important.

There are so many lowballing parasites feeding off the voice over industry now that it can be extremely difficult to survive in this industry.

And many people have decided to drastically reduce their prices and become one of those parasites just to be able to make a little money.



LONG-TERM BAD IDEA



Even though lowballing may seem like the key to immediate success, many voice over talents find out the hard way every year that it is not.

If you focus on building a quality business, then you should not settle for anything less than quality pay for the hard work and consistent effort you bring to the table, day in and day out.

Sure, there are potential customers out there who looking to spend as little as possible.

But we need to be willing to stand our ground and be fully prepared to defend our work, refusing to compromise or jeopardize our quality standards just to be able to work for a client who clearly has no respect for quality standards.



CHEAP IMITATIONS



You can't expect to find a diamond in a shop that only offers cubic zirconia, and you should not expect to purchase a brand new vehicle that runs great from a salvage yard.

Therefore, why would a customer expect to receive anything other than cheap imitations and junk from a lowballing voice talent?

This is the picture that we have to be willing to paint for prospective clients who are "shopping around" and "weighing their options" - and are leaning toward hiring the lowballing talent.



HOW TO RESPOND?



When a potential client tells me something like,

"Well, Mr. Lowballer is willing to do this work for half of what you charge,"



I reply,

"You would not even be able to receive half of the quality that I can offer you, Mr. Customer, for half of the price!"



We have to be confident in ourselves as professionals.

Instead of whining about lowballers, we should be reminding clients why they should stay with us.



QUALITY DELIVERS MORE



Remind your clients that quality does not comes cheaply.

For instance, even though a client may pay more upfront for quality, they will get exactly what they need the first time around instead of being forced to pay even more on the back-end to have a lowballing contractor's work fixed or replaced all together.

Think about it like you would a poker game:

A lowballing contractor wants to make people think that they have the perfect hand, but is really just a great bluffer.

Don't fold your cards! Continuously raise the stakes until the bluffers are forced to reveal their cards.

If a client expects quality work, they should focus on investing in the right sound.



SEEK QUALITY CLIENTS



I would rather market my services to 10 quality clients that each lead to thousands of dollars of work than pursue thousands of clients who only want to pay me 10 dollars.

Believe in your work. Believe that what you can offer to your client is worth every dollar they pay - even if it is a little more than they expected to pay upfront.

This is how you will be able to achieve the success and longevity that you have been dreaming about since you began your voice over journey. Don't let a lowballing client make you think otherwise.

And for the record, yes – I do like Kevin Costner movies, but that's not the point here.

Use this movie's perspective to clear out the field of corny lowballing clients, and instead, plant seeds that will allow you to cultivate a field of dream clients who will offer you high-quality pay for high-quality work for years to come!


------------------------




ABOUT TERRY


Terry Daniel has been in voice overs for more than 20 years, today specializing in technical and medical narration. He volunteers his services for

ASPCA

- the American Society for the Prevention of Cruelty to Animals, and is managing partner and creative director for the

Voice Over Club

, a voice over training organization.




Your Daily Resource For Voice-Over Success