---
E-LEARNING SERIES - PART 1

Voice Actors And AI In eLearning:
Insights From Companies That Hire Us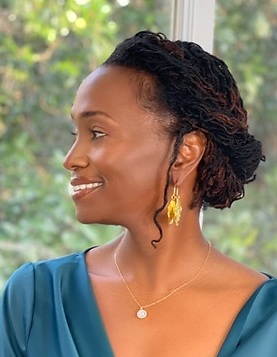 By Terri Nicole
This is the first article in a 5-part series about why instructional teams hire and fire voice actors - and what, in their words, makes a voice actor the 'Go To' that they can't do without.
If you regularly voice eLearning, then you know about the consistent income, the being your own boss, and the landing work with fewer-to-no-auditions aspects of eLearning voice over work.
Plus, if you're an edu-nerd like me, you might just love the genre and derive deep satisfaction by using your voice to help individuals and companies grow.
It's 2023, and we're finally talking about AI and voice over as a community. So, in the interest of continuing this important conversation, I'm sharing what I'm learning from my contacts inside the eLearning industry that I hope will provide some needed guidance to voice actors of this genre.
You see, I've been collecting insight about the eLearning industry and their work with voice actors for a couple of years now.
This has been done through surveys, research and dozens of hours of interviews with industry leaders, to help my students stay up to date and serve the eLearning industry better - all while setting themselves apart as top tier eLearning voice actors that companies find irresistible.
ASK eLEARNING POWER PLAYERS
So, when I wanted to know the real deal on what is happening with the use of voice actors in eLearning in this new age of synthetic voice, I called upon two power players, and they were generous in opening the black box of their world and spilling some tea.
One is a
Senior Learning Strategist and Engagement Manager
, working for a top 20 eLearning development company. Her company provides custom content to global Fortune 500 companies, implementing thousands of hours of eLearning voice overs every year.
The other is a
Visual Production Manager
at a large healthcare organization serving and training over 2 million members.
They both pride themselves on making a measurable difference for learners and producing high-quality, custom eLearning solutions. They both believe voice actors are invaluable to their work and hire them like clockwork to help make the courses they develop more meaningful, memorable and motivational.
And: They've both explored the use of AI voice at their companies and were excited to share their experiences and insight with the voice over community.
Though they were hopeful that AI voices would enable their companies to voice their courses, better, cheaper and faster, ultimately neither company was able to realize the promises that AI would meet their needs.
Both of their companies have chosen to halt their explorations.
And they have a clear message about AI to voice actors who voice eLearning:
"I wouldn't worry about AI just yet."

I cautioned them,
"Don't say that just to be nice. Voice actors need to know!"
They assured me they weren't just being nice, and then proceeded, in separate interviews, to tell eerily similar stories about their experiences trying to implement AI into their courses.
Here's the inside scoop ...

You and I have heard the AI voices out there, and are at least a little impressed with some of the more lifelike ones.
But did you know that the voices don't come out of the box sounding like that?
Nope. If you were to watch the unboxing video of an AI voice, you'd hear that it needs skillful and time-consuming tweaking to be able to be taken seriously by listeners.
Our Senior Strategist says that presenting the AI voices her company explored to clients wasn't something that she felt was in keeping with her company's stellar reputation of providing high quality eLearning content to clients.
"Clients aren't paying for a Robo voice. They want something truly engaging that will bring results."



2. Disappointing Terms of Service
Another show-stopping surprise that our Visual Production Manager noted, was realizing that the AI companies he was exploring couldn't promise 100% ownership to their clients of their materials.
According to the terms of service, he said, others could reuse that voiced content.
"We couldn't move forward."
3. Higher Costs & Disrupted Workflow
Yet by far, the biggest challenge for both parties was the effort it took to make the voices sound more human, so that their learners' experiences wouldn't be disrupted.
It's one thing for an audio engineer, trained in linguistics and with an impressive command of the
International Phonetic Alphabet
(IPA), to optimize an AI voice to make it sound more natural.
But eLearning companies are not set up to do that. They don't have the time, training or staff required at this point in time.
Our Visual Production Manager explains:

"This was adding additional work to our workflow and was pulling people away from their main job of creating custom eLearning.




"For the time it would take me or my staff to work with the AI voices, we could have easily hired one of our voice actors to handle it for us, and that would actually cost less than the cost of our time."

And that's exactly what our Learning Strategist's company did: return to using voice actors full force.
4. Didn't Meet Need for Voice Acting
Good eLearning often incorporates the use of scenarios, or short, fictional scenes between employees that make the learning more relatable to the listeners.
Our Visual Production Manager quickly realized,

"We won't be able to replace acting with AI voice."
A GAPING OPPORTUNITY!
Imagine the hundreds of eLearning companies that are unsettled after things didn't go as promised with using AI voices.
What are they looking for, right now?
They need voice talent who want to do more than book a gig. They need voice talent who understand their needs, their workflow and business realities - and who stand out as optimal voices.
Here's how you can you take advantage of the opportunities and win work by helping to alleviate instructional teams' "pAIn":
Realize that this is a perfect time to land VO work for eLearning.
Whether you call it pain-point selling or just being smart, according to
doofinder.com
, it's about being in the right place at the right time, and giving your customer exactly what they need. And you just learned it from them!
2. Step up and clAIm your space
If your voice is dynamic and you know how to use it to help learners grow and improve - you need to be able to spell it out.
Don't assume instructional designers know how you do the magic you do. Tell them exactly what you do and how it helps them. For instance: having
eLearning Voiceover Specific Skills
(eLVSS) - like filling your voice with empathy, knowing how to use pacing, personas, pausing, authority and more to elevate their courses.
This goes a mighty long way in standing out from the crowd and getting invited to be a part of their team.
Spend your time wisely when marketing to eLearning companies.
Recognize that there are many companies cranking out a lot of generic eLearning, providing the minimum viable product, and that they have clients who are satisfied with it.
There's nothing wrong with that business model, but if they don't recognize the need for skillful voice acting for their courses, trying to convince them about how you can elevate their eLearning is probably a dead end.
While the vast majority of voice actors reaching out for eLearning work are touting how fast and reliable they are, you can
up
your messaging by adding how
good
you are.
Underscore your eLearning specific voice over skills (eLVSS) that add value to their work with learners.
Then, instead of picking a random list of eLearning companies to connect with, filter your search to companies that create high-quality, custom eLearning (often referred to as bespoke), which take pride in producing optimal work.
These kinds of companies put a premium on the learner's experience and find human voices and acting necessary for the work they do.
They may still use AI voices for some small parts of their courses, but for relaying context, engaging and motivatingt heir learners, the human voice is what they need. They'll appreciate the skills you bring, and you'll cement your place on their team.
Don't fall into the trap of criticizing companies that use AI and insist in social media posts that the human voice is better. Businesses will always seek out better, faster, and cheaper ways to do what they do.
Making consistent income is all about being an invaluable member of an instructional team that they go to again and again. Who wants to work with someone who doesn't understand their business realities and publicly shames their business decisions?
Embrace a "yes and" attitude when it comes to AI in eLearning. In these changing times, being forward-thinking is the way to thrive.
Coming Soon:

More insights from instructional teams about why they hire and fire voice actors, and what you can do to become a go-to voice actor that companies can't do without.
--------------------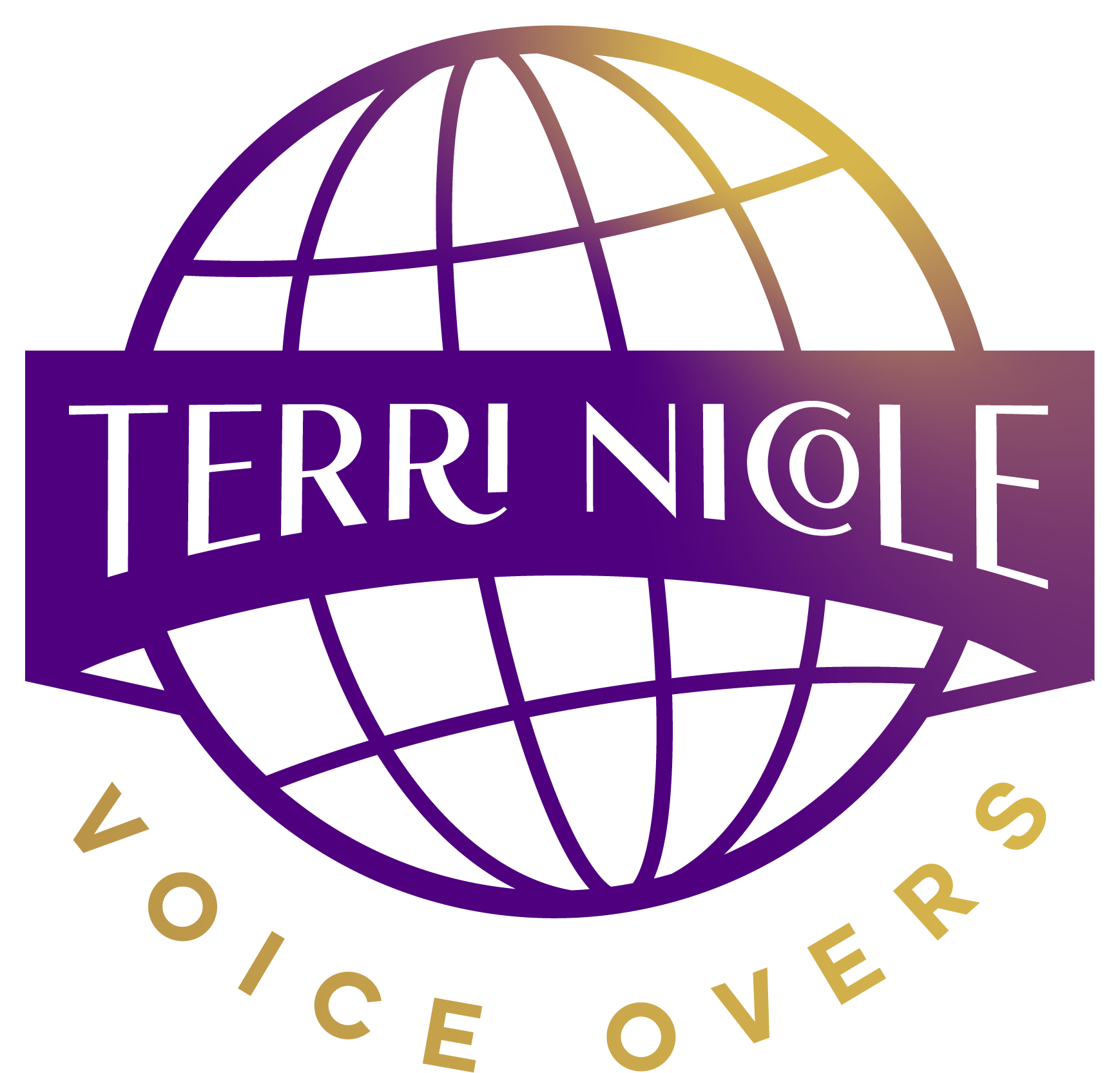 Terri Nicole is an accomplished voice actor and voice over coach specializing in eLearning - turning every eLearning module she voices into a dialogue with the learner, and as creator of the

VO eLearning Accelerator

program, helping voice actors do the same to create a consistent source of income to fuel their VO dreams. Her eLearning clients include companies such as Intuit, Lakewood University, US Navy, Ernst & Young, Merrill Lynch and more. Operating Terri Nicole Productions Inc. from her Atlanta, GA home, she is also well-versed in commercials, TV narration, political spots, and character voices, with her voice heard on the CBS PGA Golf Stories, Royal Caribbean mini documentaries, and commercials for Dearfoam, McDonalds, Air National Guard, New York Mayoral Office, Microsoft, State of Vermont, Georgia Power and recently through your Amazon Alexa. Terri has also appeared on camera in commercials and in print, and in plays such as "A Midsummers Night's Dream," "Oak and Ivy," "Once on this Island" and "From the Mississippi Delta." She is currently developing and performing her One Woman Show: "Blue Magic and Love," and honing her AI voices talk, "Save the Drama for the Mic: Innovation Strategies for Voice Actors," which she shared at VO Atlanta 2022. As an early adopter in the AI voices space, Terri's Voice Dubb can be found among Veritone's Premium voices, bringing her signature sound as well as greater diversity to the voice of things and voice-first experiences. She holds a Master's in Technology, Innovation & Education from Harvard Graduate School of Education, is a Meisner-trained actor, an improvist, holds a certificate in Entrepreneurship from Lakewood University, and a degree in Comparative Literature from Columbia University. She also proudly boasts several knots on her head from her "fail fast, grow exponentially" approach.

Your Daily Resource For Voice-Over Success