---
AUDIOBOOKS
How To Mark Up An Audiobook Script:


It's Not The 'Regular Voice Over World'
November 15, 2017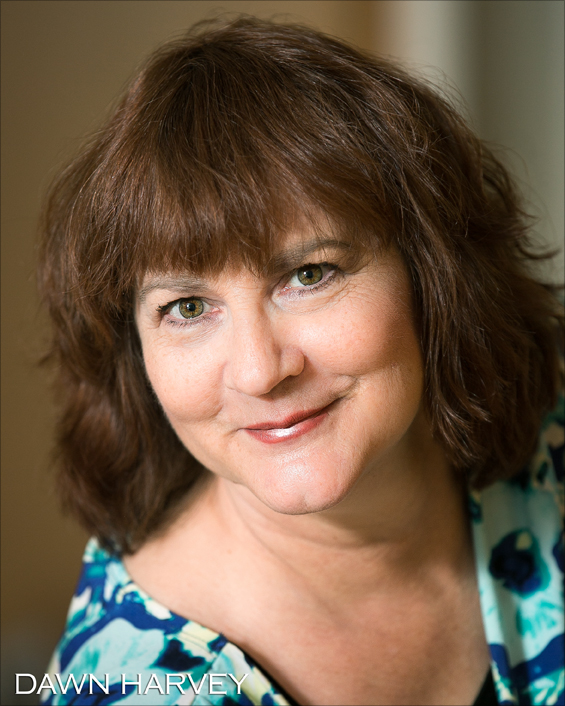 Note: The author presents a new three-hour webinar and in-person class,

Using ACX to Your Best Advantage: Tips and Tricks for Audiobook Narrators

, on December 6 in Calgary, AB, Canada. This training event focuses on using ACX to start or grow an audiobook business, not the craft of audiobook narration. Click here for details.



By Dawn Harvey




Voice Actor / Audiobook Narrator-Coach



Different voice performers use different methods for marking up their scripts. Some don't make any notations at all.

But there's a big difference between how you mark up your text if you are voicing a 30-second commercial vs. a 12-hour audiobook!

For those who do short form narration, some of the advice that has been given by coaches and shared online includes:

1.

Be ready to mark up your copy because sometimes you have to

scratch out or add words

, jot down a pronunciation, and make performance notes or last-minute script changes during a recording session.



2

. Some like to mark up the text as to where they are

going to breathe

, particularly if sentences are long.



3.

Many underline or otherwise highlight the

client name and other key words/phrases

to make sure they pop out in the read.



4.

Some like to hand write the copy in full to

get better acquainted with the words

and the story.



5.

Some suggest that you mark up your copy directly on your

tablet screen

(protector) with a dry erase marker.



6.

Some like to add notes about

who they are talking to

and/or some kind of backstory or "lead in" sentence.



7.

Some people make a note about the

feeling they want to convey

to the listener. And so on.

BUT NOT FOR AUDIOBOOKS

That all makes some kind of sense in the

regular

voice over world where the copy is usually a paragraph, and a full page is considered to be "long-form narration."

But look at those suggestions from the point of view of narrating audiobooks!

Let's just say that, if I were a cartoon-drawing kind of person, I could really have some fun with those, especially numbers 4 and 5.

Imagine writing a novel out in longhand to get better acquainted with the words and story! Picture yourself stopping at every page turn to erase and then re-mark your tablet's screen protector? When the screen generally only covers a half a page (in the font size I use, anyway) and books are generally somewhere in the 250-300 page range?

Oy vey! Just the thought is simply ludicrous. Talk about diminishing return on investment!

COLORING THE CHARACTERS

But many of we audiobook narrators do still mark up our copy, and everyone has his or her own way of doing it.

I know one very accomplished narrator who highlights all of the character dialogue in various colored highlighters, a different color for each character. (I'm assuming that has translated to some kind of electronic device by now.)

Personally, I can't imagine spending that kind of time at that task. Given the number of awards this person has won, though, I'd definitely say it's working for them! And though this isn't something that I personally do as a general rule, I have used that method for the occasional scene.

WHO'S TALKING NOW?

For example, when I co-narrated

Yannick Grannec

's

The Goddess of Small Victories

with

Emily Woo Zeller

(how lucky am I!), there was a scene where

Robert Oppenheimer

,

Albert Einstein

and a number of other, mostly Viennese, physicist's were gathered in

Kurt Gödel

's backyard for a barbeque.

The men had a conversation (there were 5 or 6 of them) of the kind that you would expect a group of physicist's from Princeton in the mid 1930's to have.

As I recall, the conversation took up at least a page. During this conversation, each person spoke in one-line sentences so that there were many sentences on the page - NONE OF WHICH HAD ATTRIBUTIONS!!!!!

This was a group of such homogeneous men, there was no way for me to know who was saying what.

Once I got clarification on that point from the publisher, I associated each character with a color and highlighted their lines accordingly. It was still a challenge switching from person to person and accent to accent, but at least I was able to keep the characters separated without spending an exorbitant amount of time at the mic.

BEST TO BREATHE NATURALLY

It would also be quite unusual for an audiobook narrator to mark where to breath.

Unless you run into an exceptionally long sentence, this kind of marking up of the text would not only be extremely time consuming, but I would argue that it could lead to a very unnatural read.

With audiobook narration, as with all voice over work, you're telling a story, albeit a very long one! It is necessary to be "in the moment" with the story you are telling - this gives you the focus you need to totally lose yourself in the text, which will result in a more genuine read and a work in which your listeners can lose themselves, too.

Marking where you think you should breathe in advance of actually being present with the text would likely lead to a stilted, unnatural read.

You will breathe where the breath naturally occurs. It should be a normal process. After all, you breathe all the time when you talk, don't you?

A NOTE FOR LATER IN SCRIPT

It does make sense to mark up the text in a case where something later in the work is pertinent to understanding how something should be read.

For example, it is not uncommon for an author to write something such as:

"Don't leave me," Jessica said with panic in her voice.



It's important when you read Jessica's line that there is panic in your voice. In such a case, I write "panicked" in the margin before the phrase. In this way, I'll approach the text with the correct intention and not have to stop and go back when I realize that I have not done what the author has asked me to do.



PRONUNCIATION IS CRUCIAL



Pronunciation is the area where I mark the dickens out of my script.

At the moment, I am working on two books that are equally insane when it comes to pronunciations. One is a sci-fi with a lexicon that includes dozens and dozens of made up words and names. In addition, the book is rife with "unknown to me at least" planet names, galaxy names, and other technical words and phrases that are so unfamiliar to me that the author might as well have made them up.

Following that, I am working on a nonfiction title with over 200 Spanish words (I am a unilingual Canadian; FRENCH requires a lot of work, never mind Spanish - Ay caramba!).

In addition, this book includes about the same number of words from a specific Nigerian dialect. After researching the pronunciations, I open

iAnnotate

in my tablet and start making notations:

I use the search function to find all of the occurrences of the word I'm working on.

Going to the first occurrence of the word, I cross it out with a red pencil and print the phonetic pronunciation above it.

Then I copy my annotation, select the next occurrence of the word from the search list and paste the annotation over this occurrence of the word.

I continue to do this for every occurrence of the word or until I have pasted it enough times that I'm pretty sure the proper pronunciation will have become automatic for me.

If there is a big gap between occurrences of the word, I will paste it on again to refresh my memory between recording sessions.
I do this for most of the difficult words. This may seem time-consuming (though copy and paste makes it pretty fast), it is actually extremely time-saving in the narration as I can generally just breeze right over the words when I come to them (particularly since I practice saying them as I work through the copy/paste process), rather than having to look them up on my spreadsheet or stop to listen to a recording of them as I come across them.

Where the pronunciation is especially difficult, I may additionally use the record function on the first occurrence (and perhaps copy the recording to other occurrences) so that I can easily hear the word said right on the page that I am narrating.

Oh the beauty of 21st century tools!





CORRECTING SCRIPT MISTAKES



Occasionally, I find errors in the text and need to note the correction. And sometimes there may be more than one way in which a sentence can be corrected.

Alterations to the text always need to be confirmed with the publisher or author to ensure that the changes you are making align with their wishes, however.

In the interests of time, it is fine to record the change in the way you see fit, but you should be aware that you might have to make an amendment to your amendment if the rights holder has a different answer than the one you came up with.

Generally, I have found that catching these kinds of errors is much appreciated by the rights holder, especially in a case where the book has not yet been published, so that the error can be corrected before the book goes to final printing. Or, where the book is an e-Book, in which case it can be easily amended.

MORE SUITABLE FOR AUDIO

Another instance when you may want to mark up the text is where it needs to be modified to make it more suitable to an audio format, which generally only happens in the case of non-fiction books.

For example, if the text says "See chapter seven," you would likely want to amend it to say, "Listen to (or refer to) chapter seven."

This would also be the case where you are required to describe a graphic, such as a table or chart. The text will need to be modified to make it understandable to someone trying to envision it based on your description.

You will want to communicate these changes to the rights holder, particularly when you are dealing directly with an author who may not be familiar with the process, as opposed to a major publisher for whom this type of amendment is normal course.



EMPHASIZE WORDS OR PHRASES



You may also want to mark the text where you want to emphasis a certain word or phrase.

Most of the emphasis in your read should flow naturally from your connection to the text, not from making choices about where you want to "push" something. Good audiobook narrators don't push. They allow their connection to the text to take them on a journey of discovery.

There are cases, however, where there may be more than one way to say a sentence, but only one way that makes sense in the context of the story.

For example, consider the following sentence:

A rope had been tied around his neck, too.



What the "too" is referring to dictates which word should be emphasized:

If multiple things were tied around his neck, "rope" should be emphasized.

If rope had been tied around various parts of his body, the emphasis would be placed on "neck."
In the book from which this example was taken, ropes had also been tied around other people's necks!

To make sense of the paragraph then, the emphasis must be placed on "his." But in the booth, that point may not be clear to you until after you have already read the line, so you have to then stop and go back.

By highlighting "his" on the text, you are able to get it right the first time when you record.



AND THEN THERE'S ...



Other cases where you may want to make text notations could include:

Directions to yourself for the read to ensure that you take a long pause between certain specific paragraphs or sentences to get the effect you desire, or to give the listener time to absorb or consider something.

Noting general emotions or feelings that you would like the read to evoke.

Adding an accent or intonation (i.e. copying someone else's voice pattern) for a specific sentence or section that is out of character for the person speaking or the narrator voice.
Still more situations warranting a marking up of the copy may arise, but this list encompasses most of the instances where I feel compelled to do so.

Taking this time while prepping your audiobook will result in a much more relaxed and time-effective experience in the booth, allowing you to focus on being an engaging storyteller and realizing the author's intention. Which, ultimately, is the most important part of your job.
--------------------


ABOUT DAWN




Dawn Harvey is an actress, singer and voice over artist who has narrated over 40 audiobooks and is the recipient of an Earphone Award and a SOVAS Award for her audiobook work. Based in Calgary, Alberta, Canada, she holds both Bachelors and Masters of Law degrees and is mother to three adult children and one adorable rescue dog.



Email:

dawnofvoice@me.com


Web: http://dawnofvoice.ca
December 6 ACX Webinar/Class

READERS ALSO ENJOYED THESE

AUDIOBOOK NARRATION ARTICLES





Your Daily Resource For Voice-Over Success