---
Pay: New Year, New Rates?
The Time Might Be Right ...
By Amy Taylor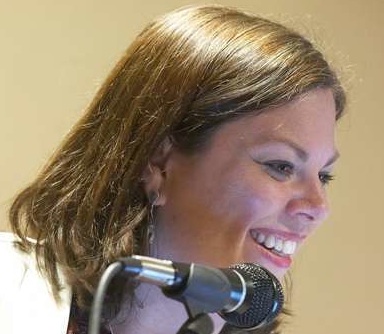 As we ring in 2011, should we ring in new voice over rates?
While the news that your prices are going up is never music to clients' ears, the end of the calendar year is as good a time as any to bump up your voice over fees.
Of course, there are many things to consider when deciding if the time is right for you to send out a rate increase notice to your clients.
Take a look at the clients from whom you've earned the
least money
in 2010. Ask yourself these questions:
Do you feel you spent a large amount of time catering to this client?

Are you constantly firing up the equipment for redos or editing for them?

Are they late with payments?

Are they constantly trying to bargain with you?
If you haven't ditched this client already, it's time to increase your rates.
Sure, it's risky. It'll either make it worth your while to continue working with them or it'll free you up to take on a higher-paying, low-maintenance client.

You can craft your rate increase notice to include revision and/or editing fees.
That way there's no questioning the price. They'll have it in writing.

You might consider adding a late fee asterisk to your invoices for those pesky late payers!
Take a look at your expenses. Track what you've earned versus what you spent in 2010.
Unless you're extremely lucky, you'll notice the cost of doing business went up this year.
You may not be retaining as much of your voice over income because of utility increases, increased cost of supplies, or a significant jump in your self-employed health insurance costs.
All of these need to be weighed against what you are currently charging for your VO sessions, if you're planning on bringing your fees in line with the cost of inflation.
If you've got some long-time clients who are still paying an introductory rate, so to speak – you may want to get them up to speed with what your newer clients pay.
When the old-time client calls, you have to think about what you charged them last time before you can quote a project.
An across-the-board rate takes away the guesswork. You've got one fee that you charge to one and all.
Think about where you are now as opposed to last year at this time.
Do you have new equipment?

Perhaps you've added services that make you more marketable, such as ISDN or Source Connect. Absolutely charge more for those added services!

Did you add a new computer, a better mic, a Whisper Room?
Any significant improvements you've made in 2010 have no doubt increased your value as a voice talent.
In order to get a good ROI (return on investment), sometimes you have to up your price for voice overs.
THEY'LL PAY FOR QUALITY
A wise person once told me, "Keep raising your prices until they complain."
That is quite risky, but a good indicator of how much the market will bear.
I did follow this advice in the beginning of my career when I didn't know what to charge. Now with thousands of talents offering bargain basement recordings, it is hard for the buyer to tell what a good rate is.
I still believe that clients are willing to pay for quality. If we keep giving it to them, they'll pay for quality work - if the price is not exorbitant.
Someone will always be willing to work for nothing, or next to nothing. But the product they put out is worth about the same.
PRICE FOR YOU
Whether you choose to raise your rates or not is a personal decision.
Whatever you decide, you must feel good about what you're charging for your services.
Don't undersell yourself. There's only one YOU, and YOU are only available at YOUR price.
ABOUT AMY ...
Amy Taylor is an award-winning bilingual voice talent specializing in English and Spanish voice overs. Available via ISDN and Source Connect, she recently recorded for Latin Billboard Awards, Miracle Gro, Garmin GPS, ConEdison, Miami Metro Zoo, Kaiser Permanente and Subway.

Your Daily Resource For Voice-Over Success