---
Ted Williams: Revelations Behind
The Voice Over Video Sensation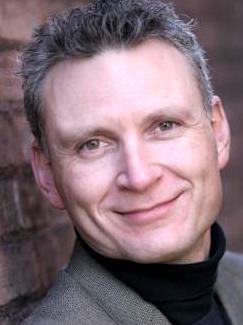 By Paul Strikwerda
If you happen to read this story a year or even six months from now, will you still remember Ted Williams?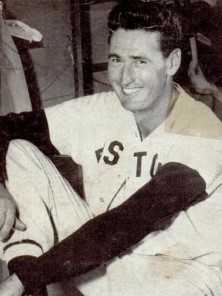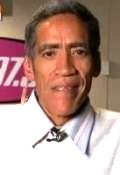 And if you do, will you be thinking of that great hitter from the golden age of baseball - or of the homeless man with the golden pipes? (See
VoiceOverXtra article
and videos.)
Only a week ago, some of us were watching retrospectives of the year that was.
To me, those programs are a wake-up call because they always remind me of how little I remember of the year's most notable events and newsworthy personalities.
Here today. Gone tomorrow.
Ted's remarkable story had me thinking.
It brought up questions about the unfair randomness of reporting and about self-serving charity.

What would have happened if that videographer for the Columbus Dispatch had done what thousands and thousands of drivers did for years: ignore that unkept panhandler begging for some change, or have him do a trick for a dollar without a video camera ready?
Would Mr. "Golden Voice" be the Internet sensation he is today?
Of course not. He'd still be roaming the streets, together with over three million other homeless people in this Land of Plenty.
By nature, news focuses on the extraordinary and the exceptional. It is selective; it is simplistic and often sensational.
Increasingly, news media emphasize non-news items such as stories about the irrelevant lives of celebrities.
Objective, in-depth reporting has been replaced by shallow, subjective entertainment.
More importantly, the medium started to dictate the message: if we can capture it on camera, it's news. No cameras, no news!
What we don't see does not exist.
A few days ago, tossed-by-the-road Ted Williams did not exist.
There's another reason why Mr. Williams's story captured the hearts of many news editors.
As we all know, most news is bad news, and to offset that daily dose of misery, newsrooms comb the wires for the perfect feel-good story with a fairytale ending.
Well, last Monday was their lucky day.
"Talented helpless homeless man finds redemption on the highway. We'll be right back after these words from our sponsors."

Please understand that I am very happy for Ted.
I was one of the first people to watch his video and I immediately joined the Facebook group "Help Get Ted Williams a Voiceover Job."
I did what I could to alert my voice over community, and I even wrote to the new Oprah Winfrey Network, suggesting that they should hire Mr. Williams.
At the same time, I felt ashamed that I live in one of the richest nations on earth where people's fate may depend on random encounters with reporters and networks, rather than on solid support from a caring society.
Yes, it's great that a deserving family receives a million-dollar Extreme Home Makeover.

Yes, it's nice that an undercover boss donates five grand to a working minimum wage earning mother so she can give her daughter the medication she needs.
But it's time to get real.
Let's remember that these so-called "reality shows" provide tear-jerking, ratings-boosting entertainment that single a few lucky individuals out, often ignoring the underlying issues that have lead to these people's problems.
Let's see if we can relieve some symptoms instead of dealing with the cause.
As long as the numbers from Nielsen are up, our sponsors will be satisfied!
There is a not so fine line between offering alleviation and engaging in exploitation. Today we'll eat you up. Tomorrow we will spit you out.

As soon as the Golden Voice video went viral and Ted Williams was scheduled to appear on the radio, lucrative voice over offers started rolling in.
The part of me that was rooting for Ted was absolutely thrilled.
Another part of me was stunned.
TOUGH TIMES
In these challenging economic times, some voice over colleagues with as much talent as Mr. Williams are forced to sell their equipment and find other employment.
Even for people with a proven voice over track record, it's harder and harder to get the attention of major players.
On certain voice casting sites, producers are "generously" offering up to $250 for a TV commercial.
Meanwhile, Ted landed a $10,000 contract from the Ohio Credit Union and was hired by Kraft, MSNBC, the Cleveland Cavaliers … AOL News even speaks of "a thousand job offers."
Again, none of us in the industry begrudge Ted's sudden success.
However, some of us are looking at these generous companies, saying: "Where were you when we knocked on your door?"
I'll go even further than that and ask these companies:
When was the last time you helped the homeless?

Why are you just now jumping on the bandwagon?

Are you really motivated by altruism, or are you hoping to get something out of giving something?
In other words: Was your gift a selfless act or rather self-serving?
And if you were giving in order to gain, was it really a gift?
Maimonides was a 12th century Jewish scholar and he wrote a code of law based on the Rabbinic oral tradition.
He organized different levels of charity into a list from the least to the most honorable.
Here they are:
Giving begrudgingly

Giving less that you should, but giving it cheerfully.

Giving after being asked

Giving before being asked

Giving when you do not know the recipient's identity, but the recipient knows your identity

Giving when you know the recipient's identity, but the recipient doesn't know your identity

Giving when neither party knows the other's identity

Enabling the recipient to become self-reliant
Hopefully, a year or even six months from now, Ted Williams will be completely self-reliant.
Hopefully, we'll all still know him as the man who gave the homeless a voice. A golden voice.
ABOUT PAUL ...
Paul Strikwerda is a 25-year veteran of the voice-over industry whose Nethervoice service features German and Dutch voice-overs, translation and evaluation services. Born in Holland, he has worked for Dutch national and international radio, the BBC and American Public Radio. Although 90% of his work is in English, Strikwerda also records in Dutch, German and French. Clients include Novartis, Johnson & Johnson, and the Discovery Channel. He also publishes an informative and entertaining blog, Double Dutch.

Your Daily Resource For Voice-Over Success