---
HOME STUDIO


ISDN Rates And My Temperature
Rise: Pulling The Plug For Alternatives

June 18, 2014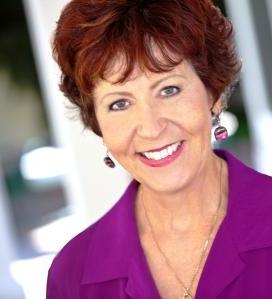 By Bobbin Beam


Voice Actress



The full-time voice talent must always be ready to have a broadcast-quality, user-friendly studio connection to studios and producers for remote audio recording of voice over sessions.

For those remote recording sessions, my own studio includes a Telos Zephyr ISDN codec, and connection through an AT&T subscription.

But the tide is turning for singular users of ISDN.

Voice over talents like myself are completely fed up and/or slowly getting priced out of the ISDN marketplace as the telephone companies are actively disbanding this older service technology and infrastructure in favor of economically effective and efficient fiber optics.

Fortunately, Internet-based alternatives are emerging:

Source-Connect NOW

,

ipDTL

(I have installed both), and

SoundStreak

.

Editor's note: See side-by-side comparisons of how each system works.

RAPID ISDN RATE RISE



A few weeks ago I spoke with a rep at AT&T about why my bill went up another $100 per month - following an increase of $100 per month only two months prior.

I was gasping as I added up the additional thousands Iím forking over annually now to AT&T, and fondly remembering the days, not so long ago, when my residential ISDN account in California cost only $48.00 per month.

Yet recently I moved to the Midwest, where I am required to maintain a "business account.Ē Residential accounts are no longer available here.

As the subscription rates go up about $100 every eight weeks or so, it's like being in a pot of water on a heated stove. The temperature keeps rising until you finally scream, "Uncle!Ē or "Iím cooked!"

COMPETITIVE DISADVANTAGE

The most galling thing is the competitive disadvantage that results for small businesses, the one-person studios, the voice talent, who are being hurt.

We're trying to hang on and are challenged to remain competitive when voice talent in other parts of the country pay far less for the service - although it appears that everyone is receiving increasingly higher bills these days for their ISDN.

And many cannot even get ISDN re-installed if they move!

Some argue that this is the cost of doing business in voice over. Well, Iím thinking instead that I could give myself a hefty raise by ditching ISDN.



GROWING ALTERNATIVES



And thereís excellent quality coming through with Source-Connect NOW and ipDTL. Plus, there are very reasonable bridging services.

And for voice over gigs that absolutely require ISDN, Iíve made arrangements with a commercial studio about 30 minutes away.

So the bases are pretty much covered.

CUTTING ISDN CORD

No longer will I pay lip service to the threat of stopping this madness. Iím going to work on cutting the ISDN cord, and soon. Itís out and out highway robbery, and certain reps at AT&T agree.

The rep at AT&T I spoke with said he barely deals with any inquiries regarding ISDN any more. There are so few. Many of the very knowledgeable ISDN installation techs whoíve been with the company for years are retiring into the sunset along with the 40-year-old technology.

Another tidbit from AT&T: Land lines will be a thing of the past very soon, with cellular and fiber optic delivery systems as the new norm. And no more wiring homes with expensive copper. Fiber, baby, fiber!

POINT, CLICK, DONE

So change is here. The writing is on my wall. And Iím swiftly moving in the direction of change.

Now I must inform my agents, studio clients and producer regulars about the pending shift.

I've already updated the studio page on my website to include all the ways a producer can connect with me for a remote voice over recording session.

At the STUDIO tab, for now, is ISDN and my dial-up numbers, followed by the cool and newly embedded connection point for Source-Connect NOW, and a client ipDTL login banner. Point, click, done.



Note to self:

Better consider selling my Telos Zephyr before it becomes an expensive door stop. Stick a fork in me, Iím almost done.


-----------------------




ABOUT BOBBIN


Bobbin Beam has worked professionally behind the microphone since she was 18. She has been a full time voice actress for 20+ years, following a number of years in FM rock radio from Milwaukee to San Diego. Her career dreams hatched upon the living room stage at the age of four, performing "Snow WhiteĒ for her family. Before age 12, Bobbin formed an acting troupe with neighborhood kids, and wrote, directed and produced plays in the family barn. Bobbin has now returned to Wisconsin, where her career began, yet her voice is heard all over the world. When not recording, sheís a blogger, learner, cook and volunteer. She also loves singing, swimming, kayaking, reading, writing, cycling, hiking, yoga and life.

Email: bobbin@BobbinBeam.com
Web: www.BobbinBeam.com



Your Daily Resource For Voice-Over Success