---
VOICE OVER MARKETING
What's Your Clients' First Impression Of You?
Create An Image For Them - Your BRAND
February 10, 2015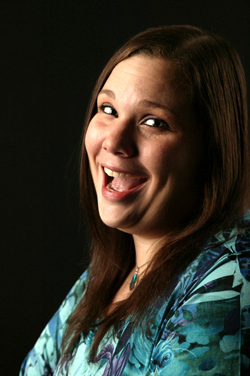 By Laila Berzins


Voice Actor



Miss Piggy was always great at a grand entrance. Similarly, before a client even hears your voice, you want them to have an immediate great first impression.

Clients can get a sense of your talents, personality, and work ethics based on your business cards, logo, CD artwork, and the design of your website. A memorable brand, accompanied by strong marketing and following up, is a good recipe for continued growth in your business.

So, how do you develop your brand? One way to start is to highlight your special skills. What makes you stand out from the rest?

Maybe you are great at singing, speaking another language or know a ton about medical terminology.

Can you pronounce difficult words?

Have a particularly sexy voice?

Perhaps you are known for being quite eloquent and warm in your delivery, which makes you great for Telephony/IVR jobs.

Are you particularly good at long-form narration?

If you are booking in animation, where do you really shine? Are you better at kid voices? Villains? Strong, sassy characters?
While some actors market themselves based on specific performance skills or a particular genre of voice over, others create a catch phrase or marketing slogan. There is no one-size-fits all when it comes to your branding.



PERSONAL BRANDING EXAMPLE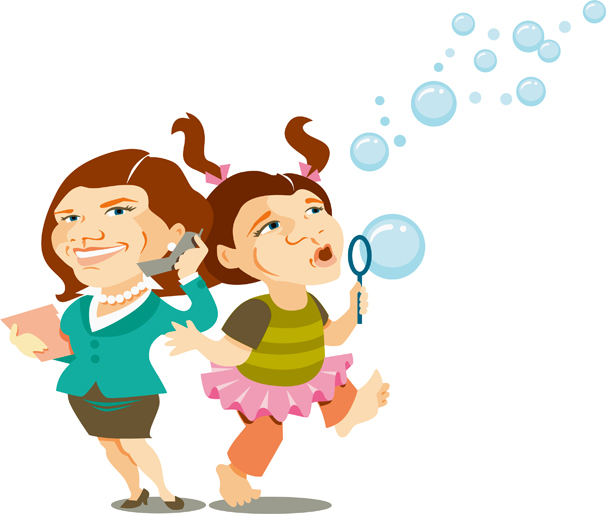 Your brand doesn't have to explain everything you do, but you want it to be memorable.

Working with a great designer, we came up with a visual representation of my wide range of work.

We started with the logo consisting of varied colors and fonts, and the creation of illustrated characters to give the client an immediate visual representation of my vocal personalities: the corporate, commercial, and professional side, and the animated, zany, and goofy one.

This brands me as being able to provide a mature, corporate, confident read for narration and commercials, as well as the more 'fun and creative' style for animation and gaming projects.

After connecting with a potential client, I can give them a deeper understanding of all of my special talents and skills.

This could be the key to solving some of their future casting opportunities. Remember – It's all about helping the client!



BRANDING CLARIFIES YOU



Branding can clarify who you are. Potential clients tend to make decisions based on:

the demos on your website,

the custom audition from the voice actor, and

the highly specific qualities or talents said voice actor possesses.
That is why it's great for your clients to see a solid brand identity before they even have a chance to listen.

Great branding allows casting directors and agents not to over-think what they can send you out for. That will make them SO happy!

In addition, your branding, which reminds the client of your capabilities, or something cool about your personality, helps them to keep you in mind for work opportunities, and shows new leads why you should be hired by their company.



WHAT SHOULD CLIENT KNOW?



Make the client's job easy by defining your basic as well as special skills. Update them from time to time on new skills you've developed that are relevant to the industry.

Consider this scenario (pretend this client does more than just open emails):

Ring, ring.

"Hey, Jim! We just got a job for a bilingual French/English Voice Actor who also offers translation services. Know anybody like that?"

Or "Hey Bob! There's a rush job for a kids toy, but the voice talent needs to sing in character, and make the sounds of a puppy"

Or how about: "Martha, we have to get this corporate narration out yesterday. I need someone with a light, soprano voice, age 25-30. She also should be able to be sarcastic at times."
You want to be in that client's mind when they get the call to action, right? You can do this by developing your brand.



BE CLEAR AND CONCISE



Be concise in your branding - market yourself in a clear and consumer-oriented way.

It's not enough that the potential client knows you are a voice talent and have a great voice. Are you the guy next door or someone who gives great documentary narrations? Perhaps you excel in Commercials or strong villain characters in animated projects.

Two or three specifics will get the conversations started.

Finally, our special skills and personality can play a large role in the development of your brand. Successful branding includes being able to identify and play to those strengths.

Remember that branding is a big part of your marketing strategy. With the urgency and time limitations of our industry, you really want to make as BIG a first impression as Miss Piggy's personality - "MOI"?!
----------------------


ABOUT LAILA


Laila Berzins has over a decade of acting experience, years in professional choruses, a BA in Communications - and a wild imagination. Based in L.A., she brings a fun-loving attitude to voice over projects, from corporate narrations and commercials to animated feature films and video games. Her numerous male/female character voices range from young to old, and sweet to sassy. Clients include Marvel Entertainment, Hasbro, Febreze, Houston Zoo, Moving Pix Studios, Illuminata Pictures, S2Games, and Red 5 Studios.

Email: lberzins29@gmail.com
Web: www.LailaBerzins.com
YouTube: www.youtube.com/user/LailaberzinsVO/videos
Newsletter: http://lailaberzins.com/newsletter



Your Daily Resource For Voice-Over Success