---
Marketing Persistence: How To Turn
Cold Calls Into Heat For Your Voice
By Lisa Rice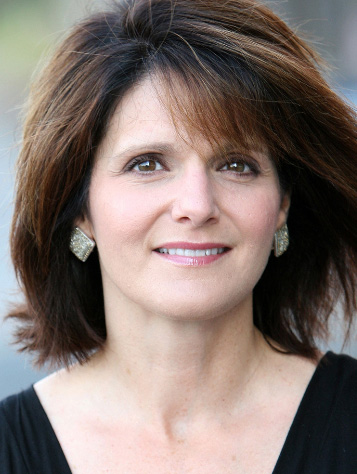 Many times we might find ourselves wanting to throw in the towel – sending out auditions and promoting our services. Again ... again ... and again. But quitting or becoming lax is not the way to succeed in the long run.
Following is Part 2 – advice for maintaining persistence in promoting our voice-over services.
Does the task of "cold calling" leave you … cold?
There are a number of definitions of cold calling, but Wikipedia pegs it best:
Cold calling is the process of approaching prospective customers or clients, typically by telephone, which weren't expecting such an interaction.
The word "cold" is used because the person receiving the call is not expecting a call, or has not specifically asked to be contacted.
"I'm not comfortable doing that!"

"Cold calling takes too much time."

"What if they hang up on me?"

"I don't like talking about myself."
GENERATE HEAT
Well, first of all, marketing our services is not a neutral thing. We're either moving forward or we're moving backward.
And granted, there are many ways to tell others about what we have to offer.
But out of them all, cold calling is one of the least expensive. And over time, I've found it to be the most effective.
Before we go any further, it must be mentioned that to successfully market our services by cold calling we need the following:
a quiet atmosphere

contact management software, and

contacts.
Phone calls should be made when there are no distractions or background noise. That means no barking dogs, blaring music or people noises.
Because remember, even though we primarily work out of our homes, we are professional.
WHO TO CALL?
Also, track your phone calls with some type of contact management software.
I work on a Mac and have found Marketcircle's Daylite software easy and effective to use. There's also ACT Contact Management by Sage for Windows.
And of course, you need to have a database of prospects. Who are you going to call?
Well, what kind of voice work do you want to do?
Compile a list of potential customers by Googling keywords like: production companies, software developers and TV stations. The list is endless!
DON'T BE SHY
OK, so now you're ready to cold call. You're in a quiet place. You're at your computer and you have your contacts.
But you're hesitant because you don't like talking about yourself or you're not sure what to say.
I'm right there with you. Listen, I've sold Girl Scout cookies, commercial airtime and even industrial-commercial janitorial services. But hawking my own voice-over services has to be one of the roughest of them all.
For one thing, talking about myself runs contrary to the character lessons I learned growing up. (Like the time my parents asked me to look up the word "humble" in the dictionary because they felt I was getting too big for my britches.)
YOU'RE THE BEST!
Promoting ourselves always runs the risk of stepping on humility's toes, but the two have to learn to walk side-by-side.
There's a time to toot your own horn and there's a time to be humble.
Believe it: there's a commercial, e-learning presentation, or narration out there that will sound so much better with your voice in it! The producer just doesn't know it yet!
THEY'LL REMEMBER
Cold calling is a great matchmaker.
Now granted, we'll rarely book a job on the spot, but if the decision-makers hear something they like, they'll bookmark your demo and possibly call in the future.
By the way, I've received phone calls for work many, many, many months after the first call to a potential client.
HOT TIPS ...
Now here are some great cold calling tips, including a few from Chuck Piola, dubbed "The King of Cold Calls" by Inc. magazine.
1. Stick with it! Eighty percent of new sales are made after the fifth contact, yet the majority of salespeople give up after the second call.
2. The best time to reach a decision-maker is early in the morning or late in the day. Try to catch people on their way in or out of the office.
3. Consider secretaries and administrative assistants as your allies. They're valuable sources of information who might connect you with the right person.
4. Never assume the person you're talking to isn't the decision-maker. Many production companies are small and employees wear different hats, or the secretary might be out for lunch.
5. Stay consistent. It's like anything. If you do it on a regular basis it becomes second nature. Try to make at the very least one cold call a day.
6. Cold call during slow times. If you aren't booked with work, use that time to put in multiple calls.
7. Don't take rejection personally. They might not need the kind of puzzle piece you offer right now.
8. Follow up with emails, notes in the mail and calls periodically. Things change. People change. Opportunities arise!
KEEP DOORS OPEN
And that brings us back to where we started. When it comes to doors closing from submitted auditions and cold calling, don't give up.
For every door that closes another will open. For every disconnected dial tone there's a ring-tone with your name on it.
Keep auditioning. Make those cold-calls. And BE PERSISTENT!
Lisa Rice landed her first job in voice-over when she was 18, and has worked as a writer, television and radio producer and on-camera talent in addition to various sales positions. Her one-to-one broadcast radio and television interviews have extended from the White House and Capitol Hill to Nashville. She's voiced commercials, narrations, e-learning projects, promos and telephone prompts for a wide range of customers including Levolor, Taco Bell, Bristol-Myers Squibb, PBS Kids!, Arm & Hammer and Hill-Rom.