---
Q&A with Armin Hierstetter - Part 2:
Does Your US-Style Demo Violate
European Copyrights? Quality OK?

October 6, 2011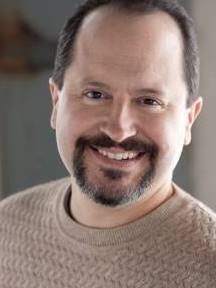 By Tom Test

Voice Actor

See Part 1



At the end of Part 1 of my interview with

Armin Hierstetter

- owner of the international voice over casting site

bodalgo

- about marketing our voice over services to prospects in the Eurozone, we were talking about criteria for voice over demos.

Specifically, what do voice seekers in Europe want to hear?

Armin cautions:



"Especially for talents starting their career, never ever record demos using brand names you have never actually worked for!





"Apart from the fact that you risk infringing on the rights of others, you also risk to being seen in a negative light, to say the least."





ACCEPTED IN US, BUT ...



This brings up the very important issue of intellectual property rights.

When Armin advised not using brand names and scripts unless the talent has actually performed them, I was struck immediately with the realization that the US has very different accepted business practices from Europe when it comes to using actual commercial scripts that have been broadcast on TV or radio.

In the US market, we commonly will use scripts on our standard demos for products or companies that we have NOT actually been hired to perform in real life.

It is understood by any knowledgeable casting agent or producer here that when they listen to an American demo, the talent has not necessarily performed every clip on their demo in the real world - much of it was "borrowed" and then recorded in a studio.

Nor is the talent claiming to have actually performed this work simply by having it on their demo. Falsely claiming a credit on a resume or cover letter is a different matter, of course.

This practice is accepted in every major US market.

Yes this is unauthorized usage, but because our demos are not being sold, there is no legal or ethical conflict in our system.

Let's pick up that theme now as my questions (in bold italic) continue, followed by Armin's answers.



Armin, your standards, if I understand you correctly, are much more strict in this regard, and I am sure that most - if not all - of your American talent are unaware of this.





So, what script options do American talents have for their standard demos? Can we write new scripts that have fake company names on them, i.e., Superior Motors instead of Volkswagen?





Can I use a portion of an actual script that I did not perform, as long as a company name isn't mentioned? Or can I only use clips from actual jobs I have been hired to perform?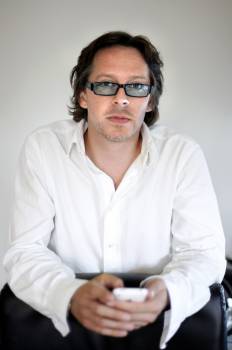 Regarding demos using real brand names that the talent has not worked for - this is infringing copyright.

You can't go out using the name BMW if you never worked for them. And if talents use those demos to get work they ARE actually using it in a commercial way.

But what disturbs me more is the fact that a talent using brand names gives the voice seekers the impression that he already has references he never really had. If you have it in your demo, the seeker can't but think you actually voiced for them.

Imagine how you would feel as the talent originally in charge of the clip when you hear somebody else performing your clip.

However, I appreciate that America has a different approach on that, and I won't ban talents who use this practice of using scripts they have not actually worked on. The rules indicated will not apply to American talents.

NOTE FROM TOM TEST ...



In a follow-up email exchange, Armin told me that using fake scripts and brand names is the ideal way to bypass the rights issue. However, using a portion of an actual script that doesn't mention a brand name is still a problem, since it does not address the issue of securing the permission of the owner of the script.





Personally, I am going to revise my demos for the European market so that I am only using scripts that I have actually performed in real life.





My philosophy is to conform to the standards and expectations of the market I am trying to approach.





QUESTIONS CONTINUE ...





Armin, continuing about demos, what is your feeling about recording quality?



I cannot stress this point enough: Listen to your auditions using headphones!

I know that many people think their auditions sound great, but I listen to many, many, many, many auditons that are of poorest quality, in my opinion.

Many talents don't seem to hear the background hiss if their recordings. And if you, the reader, now think "he is not talking to me," you are probably wrong.

You cannot judge the quality of your demos with normal speakers. You need to put on a decent set of headphones to be absolutely sure about the quality.



CHECK YOUR DEMO



Here is a "How to test recordings for dummies."

This works best with a demo with a few seconds of silence before the voice kicks in.

Put up headphones. Don't press PLAY yet!

Before you play your demo, check if you already hear a hiss. Depending on the quality of your gear, you might hear a bit of hiss. That's fine, because that's the hiss of your equipment, not of your recording.

Now press PLAY and listen closely to your recording

before

your voice kicks in.



HEAR NEW HISS?



Did the amount of hiss change? Are there any other background noises?

If you answered "yes." you've got a problem. Not an unsolvable one, but you need to learn how a noise gate works, and maybe invest in better equipment if a gate does not do the trick.

And a gate set up wrongly can even worsen your recording - you need to work on your technical skills.

"Modern" voice talents need to be able to cope with two tasks: Apart from keeping your voice in shape, you need to be willing to gain technical skills, to be able to live up to client demands.



THANK YOU, ARMIN





I wish to sincerely thank Armin Hierstetter for so generously sharing his wisdom and insight about the voice over business in Europe. He has performed a great service to the North American voice over community, and I hope that talent from our continent will use this information to improve their business approach to global markets.





I'd also like to thank

Paul Strikwerda

for his advice and encouragement, and

Amy Snively

, founder of FaffCon, for the inspiration.



ABOUT TOM ...





Tom Test is a top voice over and on-camera talent, based in the Midwest U.S. since 1990. He has voiced many Telly- and other award-winning campaigns, and is currently heard voicing national spots for 1-800-Contacts, Mercury Marine and Snapper Mowers. Operating his Chicago-based ISDN-equipped broadcast-quality studio, Voices On, since 2003, his slogan, "The Voice You Trust," reflects the popularity of his "warm and authoritative" read for health-care and other clients.



Email: tom.test@yahoo.com
Web: www.tomtest.com
bodalgo: www.bodalgo.com



Your Daily Resource For Voice-Over Success