---
Assess & Advance Your VO Career
With This Quiz: 1) Newcomer 2) Pro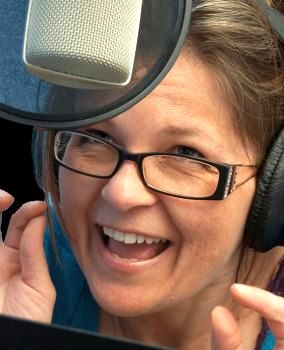 By Deb Munro
As we reflect on the past year it is also time to look ahead and prepare for what is to come.
If you set goals last year but didnít accomplish them, don't beat your self up about it.
Instead, create new goals that are more realistic to your needs.
For some, creating goals is chore enough. For others, setting goals is easy, but it's following through that can be difficult.
So I've created two quizzes - one for voice over newcomers, and the second for intermediate / working pros - to help in setting goals and follow-through.
Want to go directly to your quiz? Click ...
CAN'T SIT BACK
No matter where you are in your career, you must continue to nurture your footsteps. The days of sitting back, waiting for the work to come to you are few and far between.
Many are at a crossroads now of where to go in their career. I urge you to s
tay focused and to pay attention to your passion.
How bad do you really want this?

How much effort are you putting in to attain your goals?
So sit down and plan your direction and ultimately, your journey.
WRITE 5 GOALS
One of the best places to start is to write down at least five realistic goals for the year ahead.
For instance, here are five of my VOICE goals for the year:
1. Get back on track with marketing to clients Ė revisit old clients and create new ones.

2. Put my entire marketing package together Ė send out the old fashioned way.

4. Work with at least two advanced coaches.

5. Push a ton of imaging work this year (and itís off to a very good start).
TAKE THE QUIZ
Taking this quiz will help you assess where you are in your career now, and what to do to advance.
Circle the letter that best describes your answer. Then calculate your score and read an analysis of what that score means.
Ready? Begin by clicking on the quiz below that best describes your career level.
ABOUT DEB ...
Deb Munro is a leading voice talent, coach, and owner of Chanti Productions, in the Vancouver, B.C., Canada area. She offers private voice over coaching by phone and Skype, and MIC 'N ME workshops on voice acting, business and demo prep in many Canadian cities.
Web:
www.micnme.com

Your Daily Resource For Voice-Over Success