---
PEOPLE
New Voice Over Movie Comedy "In A World"
Is Big Hit At Sundance - See It January 31
January 25, 2013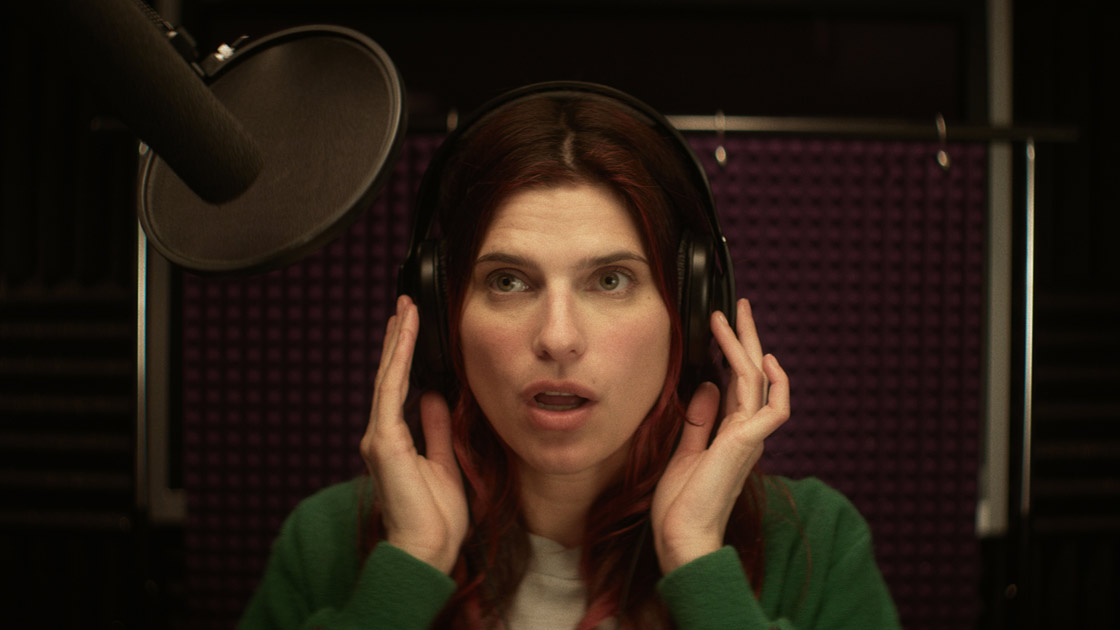 By John Florian


VoiceOverXtra



(VOXtra) - Writer-director-star

Lake Bell

's new movie comedy

In A World

was a hit at the famous

Sundance Film Festival

in Park City, UT this week - winning rave press reviews for the film about a struggling voice actor in LA's promo/trailer world, and featuring cameo roles by

popular voice actors

Joe Cipriano

,

Marc Graue

,

Melissa Disney

and

Mark Elliot

.

The movie "brings its viewer into an idiosyncratic world where one woman fights the odds and finally finds her voice," notes a description in the Sundance program.

Hey ... does that sound familiar to YOUR career?

On Thursday evening, Jan. 31, you have the opportunity to view the new movie with Lake Bell and other stars, at a special screening in San Francisco at the

Sundance Cinemas Kabuki Theater

(1881 Post Street).

The screening starts at 7:15, but arrive early because you're also invited to mingle with the cast and colleagues at a no-host "Meet and Greet" beginning at 6 p.m., at the Kabuki Theater's second floor Bistro Bar.

For movie tickets and theatre info, click here or visit:
https://www.sundancecinemas.com



IN YOUR WORLD ...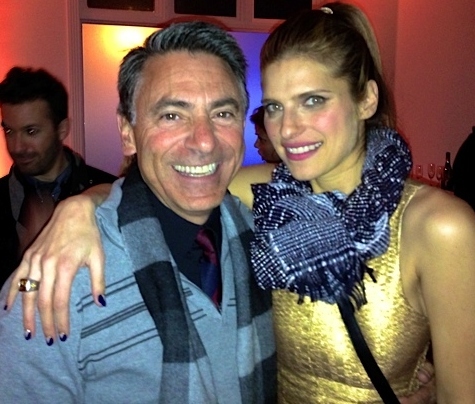 The movie title, of course, is a play on the famous trailer line of the late, great voice actor

Don LaFontaine

.

Bell's character tries to copy "the Don's" success - something Bell herself longed for, as her friend Joe Cipriano (pictured with Bell at Sundance) tells

VoiceOverXtra

:

"Lake was convinced that after college she would move to LA and become the next great voice over artist," Cipriano says.

"Instead, she became one of the great new writer-director-actors in the business.

"She utilized her love of VO to write an amazingly hilarious, touching, smart feature film debut. The movie has become one of the most talked-about and best-reviewed films at the Sundance Festival," Cipriano adds. "I've joked with her - but in reality I'm serious - Lake Bell is the 'Princess of Park City' this week."

THE PRESS AGREES

Indeed, the press loves the movie, too, which was one of only 16 chosen for viewing at the Festival out of many thousands of submissions.



Kyle Smith

,

New York Post

:

There is a lot going on here, and all of the characters are richly conceived. Bell writes sharp-witted dialogue for herself and everyone else, and as a director she finds the tenderness ...



John Anderson

,

Variety

:

To call Lake Bell a magnetic, intelligent, blithely screwball leading lady in the Carole Lombard tradition might be selling her short. With "In a World … ," a rollicking laffer about the cutthroat voiceover biz in Los Angeles, she proves herself a comedy screenwriter to be reckoned with. She's also a curator of talent that makes her debut feature a giddy, inside-Hollywood romp.



BE AT THE BISTRO



True to the rush-rush world of film and voice over, Bell just finished color correcting the film and final edits last week, Cipriano notes.

And on Jan. 31, fresh from the Sundance Festival, Bell, Cipriano and many others will be at the Kabuki Theater Bistro for the gathering there at 6 p.m., prior to the film's screening.

"I can't wait for all our colleagues in the VO industry to see this film," Cipriano says.

And when a distributor latches on to this wave, the general public will be enjoying

In A World

, too.

Coming Soon (we hope):

An interview with Lake Bell.





Your Daily Resource For Voice-Over Success